Beyoncé LeToya Luckett Destiny's Child Reunion 2018
Beyoncé Has a Backstage Reunion With Former Destiny's Child Member LeToya Luckett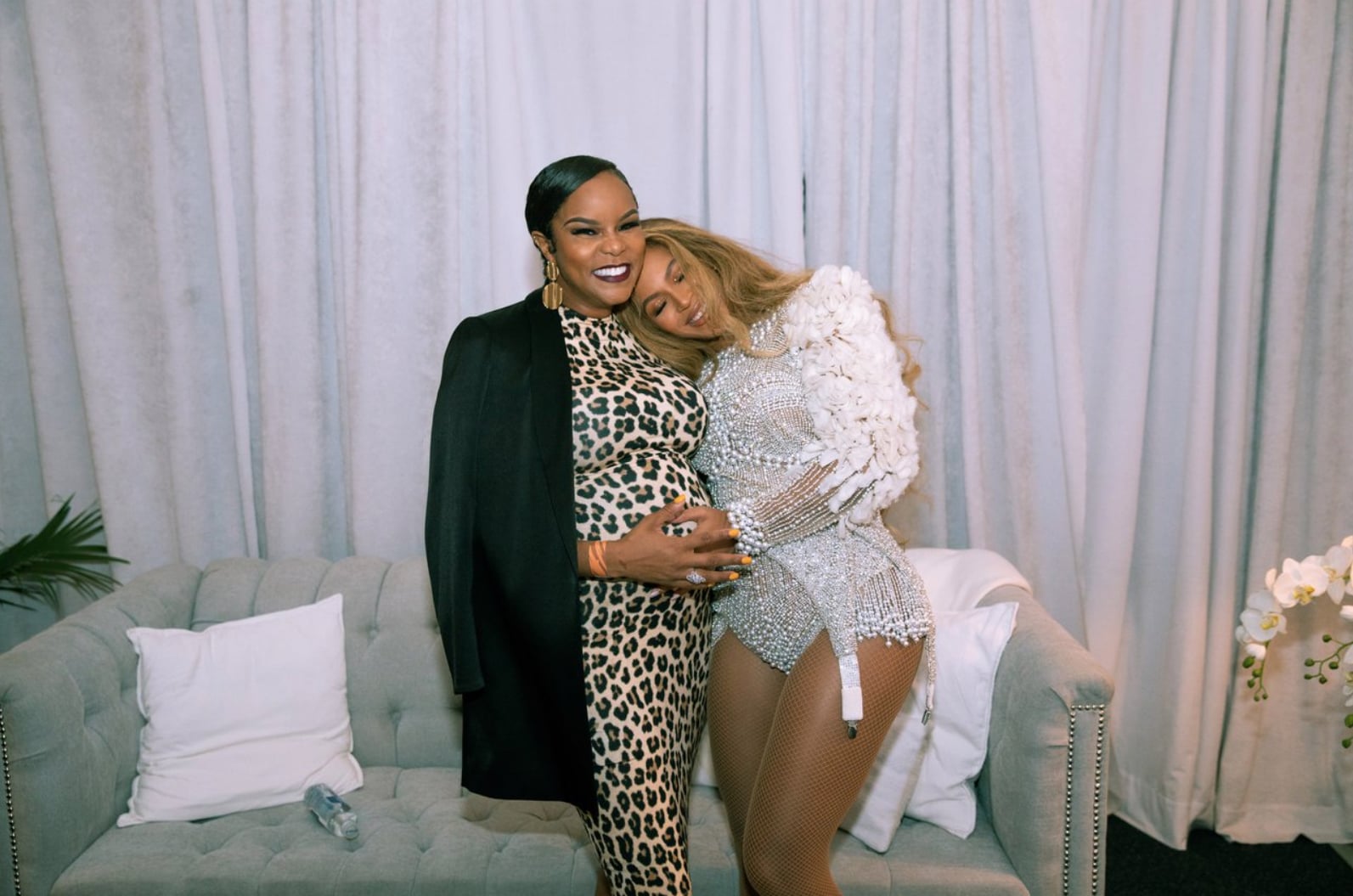 There's absolutely no bad blood between Beyoncé and her former Destiny's Child bandmate LeToya Luckett. On Tuesday, a photo of the two singers together was uploaded to Beyoncé's website. The next day, LeToya shared the photo herself on Instagram. The two singers were backstage at Bey and JAY-Z's On the Run II Tour in Arlington, TX, and they seemed genuinely happy to be with each other. In the photo, Beyoncé, still in her glitzy concert bodysuit, embraces LeToya, who is rocking a leopard-print dress and longline jacket. What makes this photo op even sweeter is how happy Bey appears to be about LeToya's pregnancy as she rests her hand on LeToya's baby bump.
The night of the concert, LeToya posted photos and videos of her supporting Beyoncé and JAY-Z on her Instagram Story. In one clip, LeToya and her husband smile at the camera while Beyoncé is heard singing "Perfect Duet" in the background. "Our wedding song," LeToya wrote in the video. Ugh, I'm not crying — you are.
LeToya announced that she was pregnant with her first child on Instagram back in June. She talked more about the news in an interview with Essence, describing how excited she and her husband, Tommicus Walker, are to be parents. "We are over the moon and overjoyed by this news," she told the magazine. "We feel so blessed that God has gifted us with the gift of life. We will be revealing the gender on the Fourth of July. This is a straight-up blessing, just a blessing. So keep us in your prayers. It doesn't matter if it's a girl or boy. We just wanted to have a healthy baby."
The mommy-to-be first broke into the spotlight as a member of Destiny's Child alongside Beyoncé, LaTavia Roberson, and Kelly Rowland. She was with the group from 1993 to 2000. LeToya and LaTavia were replaced by Michelle Williams in 2000 after they allegedly had a falling out with Beyoncé's father and then-manager, Mathew Knowles. LeToya talked more about her exit with Entertainment Tonight, saying, "It was a decision that was made, and that's the end of that. Now what God did afterward was allow me to come into my own and pushed me into my purpose by allowing me to become a solo artist. And trust me, I went kicking and a screaming."
Thankfully, there's no feud or negativity between Beyoncé and LeToya, and we can sleep well knowing that these talented women are still friends.
Image Source: Raven Varona / Beyoncé Knowles