Blake Shelton and Miranda Lambert Divorce Details
Blake Shelton and Miranda Lambert's Divorce Is Already Official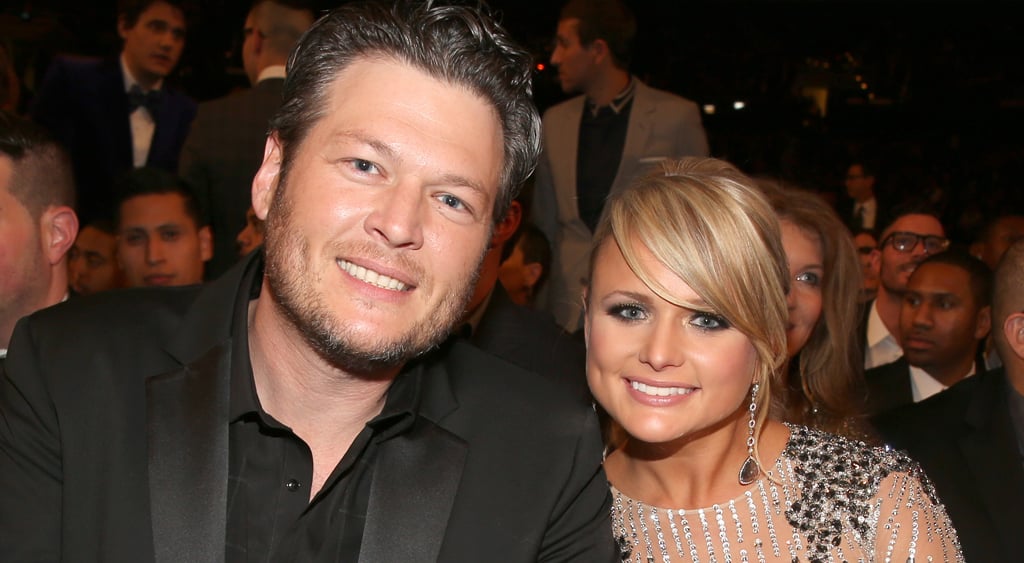 Blake Shelton and Miranda Lambert were country music's golden couple until their love song ended in divorce on Monday. "This is not the future we envisioned," they said in an emotional statement announcing the split. However, new reports suggest their picture-perfect relationship in the spotlight was not always as it appeared. Keep reading for the latest details on why they divorced.
Infidelity Accusations
Blake and Miranda have both been the target of cheating rumors. According to TMZ, Blake suspected Miranda was involved with country singer Chris Young when they toured together. Chris denied the rumors in a Facebook post on Tuesday.
I don't normally address gossip but in this case I will. My name has been mentioned as a contributing factor in Blake...

Posted by Chris Young on Tuesday, July 21, 2015
TMZ said Blake decided to file for divorce after he found out Miranda was involved with another man. However, other sources reportedly told the website Miranda insisted she was faithful and Blake was the spouse who cheated. He's faced similar accusations throughout their relationship and has even brushed the chatter aside in interviews.
The Presplit Signs
A former contestant on The Voice, Sarah Potenza gave People insight about Miranda's lack of involvement in Blake's most recent season as a judge, which premiered in February and ended in May. "She wasn't really around at all, and she never tweeted about any of the contestants or anything during the season, and in the past she has," Sarah said. "I guess that's why I wasn't really shocked to hear the news, but it's sad."
How Blake Kept the Divorce Secret
According to Us Weekly, court documents show Blake's attorney, Virginia Henson, filed the divorce papers under her name in Oklahoma on July 6. Since Blake and Miranda's names were not included in the papers — they were only identified by their initials — news about the filing didn't make headlines until after the couple announced their split on Monday. The divorce was finalized mere hours later under the terms of their prenuptial agreement. A judge granted Blake's "petition for protective order," meaning details about their assets will remain sealed.
Miranda's Reaction
Blake's divorce papers were filed two days before Miranda's scheduled performance in Calgary, Alberta, Canada. Miranda waited until July 8 to cancel the concert, blaming problems with her vocal chords. "I can't believe this is happening," she wrote in a blog post on her official website. "I am sure most of you heard the news about the show in Calgary having to be rescheduled due to my vocal issues. Thanks for all your posts and well wishes, I promise I will do everything to get better quickly!" Meanwhile, Miranda has reportedly been trying to come to terms with the end of her marriage. "She's sad and trying to process everything," a source told People. "She's doing the best she can and taking it day by day."
How Blake Is Coping
"He's devastated, but he's been really private about it," a source told People. "He's focused on the job and has been as engaged and friendly as he has always been." Indeed, Blake kept up with his work schedule on Wednesday — he even tweeted from the set of The Voice.
Back to work filming @NBCTheVoice today. Wonder if I'm gonna be the only one who rolls in a full ice chest....?

— Blake Shelton (@blakeshelton) July 22, 2015
Changes on Social Media
Blake and Miranda may have different reactions to the change, but one thing they have in common is their approach to social media. On Wednesday, Us reported both stars have deleted pictures of each other from their Twitter accounts. The same cannot be said about their Instagrams. Miranda's account still shows her last post featuring Blake on March 29.
Meanwhile, Blake has not yet deleted his first-ever Instagram, a picture of Miranda with the caption, "I mean seriously... Have y'all ever seen anyone hotter? Seriously?..."