Bradley Cooper Helped Ken Jeong During The Hangover
The Heartwarming Way Bradley Cooper Helped Ken Jeong While Filming The Hangover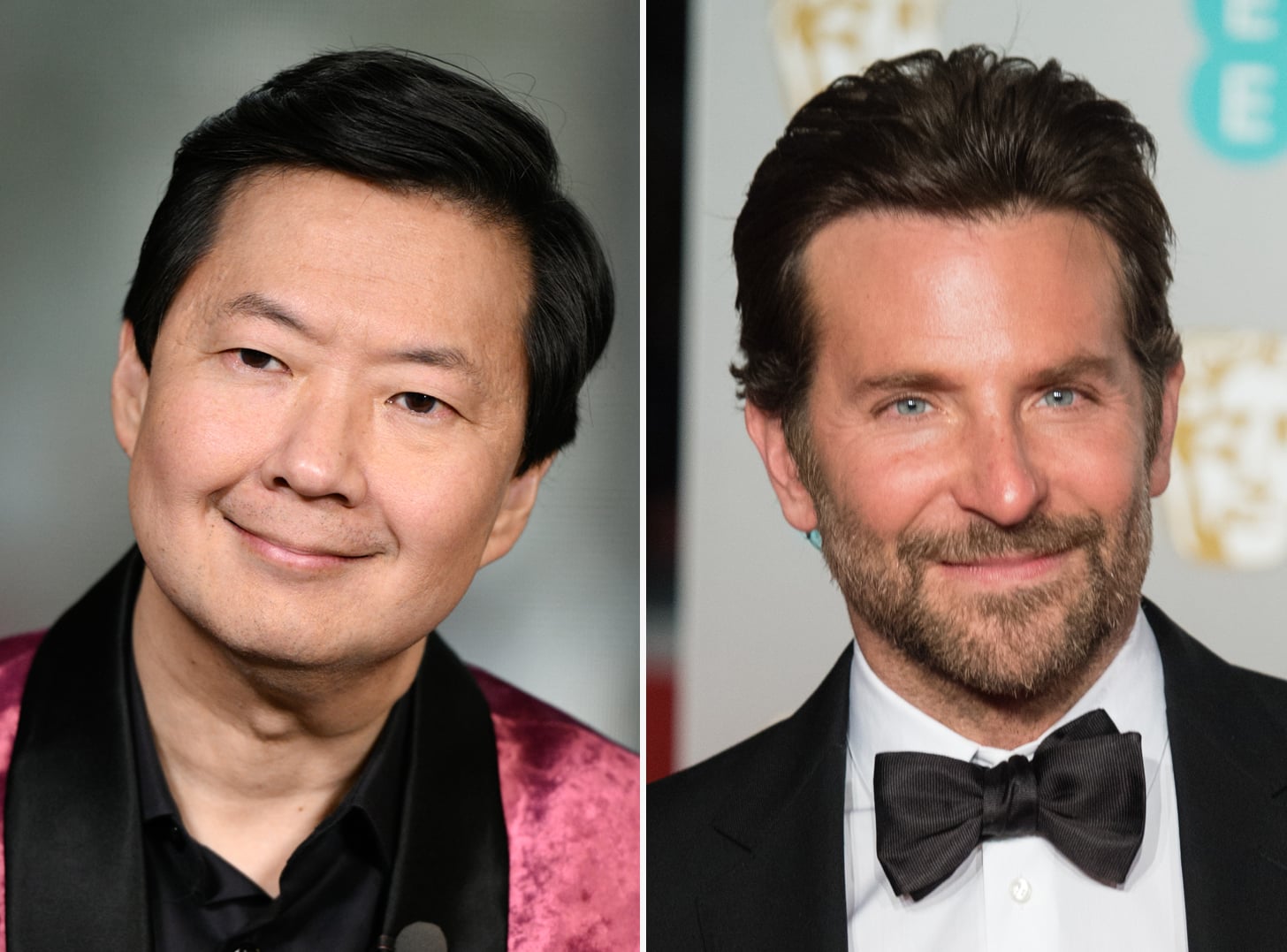 Bradley Cooper is most closely associated with A Star Is Born at the moment, but let's not forget about an iconic movie he was in 10 years ago: The Hangover. One of Bradley's costars, the hilarious comedian Ken Jeong, certainly hasn't forgotten their time together during the movie, and he shared a touching story about how Bradley did him a major favor during a challenging time.
Ken's wife, Tran Jeong, was diagnosed with breast cancer in 2008 and was going through chemotherapy in 2009 when Ken landed the role of Mr. Chow in the comedy. Tran was still going through recovery when the Hangover cast was filming in Vegas, and Bradley offered to help Ken. "He drove me from Vegas to LA to be with Tran," Ken said in a video interview with Entertainment Tonight. He added that he and his wife spent the holidays with Bradley: "Tran was too weak from the chemo and couldn't travel. So we were in LA for the holidays and Bradley had us come over to his place to be with his family. It got me through the most difficult period of my life."
Ken, whose jokes can make you double over with laughter, said he and Tran — who are both doctors and parents to twins — definitely leaned on comedy to get them through the tough journey. "The fine needle to thread in terms of comedy is to try to find light where there is darkness," he said.