Britney Spears and Iggy Azalea Tweet About "Pretty Girls"
Britney Spears Just Threw Shade at Iggy Azalea, and We'll Explain How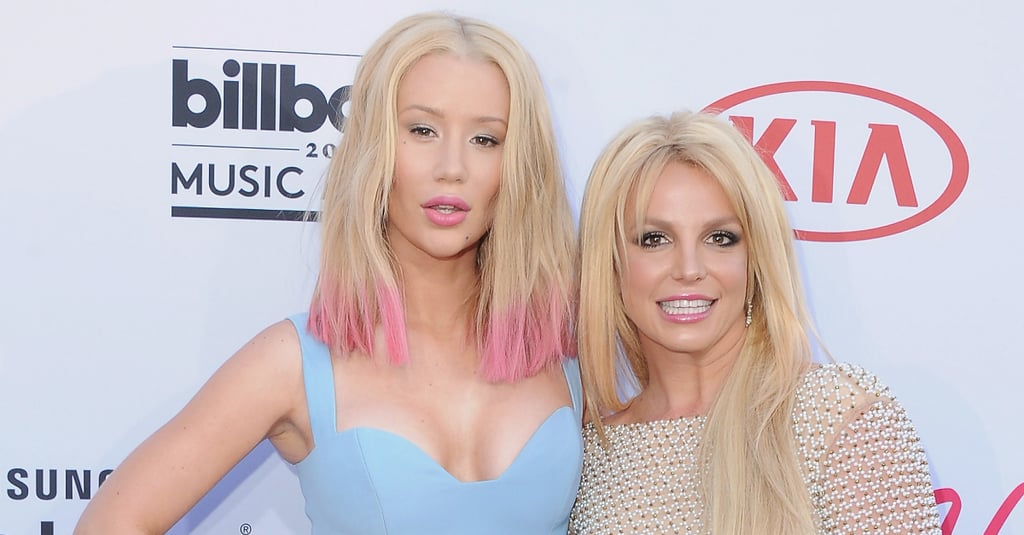 Iggy Azalea made headlines on Monday after she replied to a fan who said that the song "Pretty Girls," which she collaborated on with Britney Spears, "flopped a little bit." Iggy's response implied that the tune didn't get enough promotion, and that because she was "just featured" on it, Britney and her team didn't do enough press to help the song reach a higher spot on Billboard charts. Later that day, Britney took to Twitter with what may have been a response to the rapper, writing, "Can't wait to get back to Vegas. So thankful I have shows for the rest of the year to look forward to... #YouWantAPieceOfMe."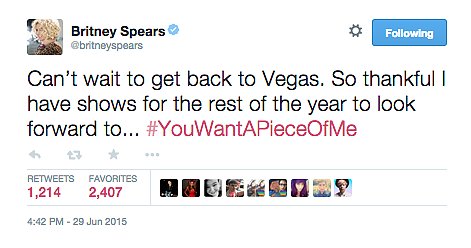 Britney's tweet may seem innocuous, but here's why it's subtle shade: Britney is currently on hiatus from her Piece of Me show in Las Vegas, which picks up again in August — however, Iggy Azalea recently called off her Great Escape tour, citing "a creative change of heart" and needing a break to focus on her personal life (though multiple outlets reported low ticket sales being the reason behind the cancellation). The fact that Britney made sure to point out that she has "shows for the rest of the year" is the tiniest bit of shade that, to the untrained eye, may go unnoticed. Then there's the hashtag, which of course alludes to her song and Vegas residency, but it could also be considered an invitation; does Iggy (or anybody, for that matter) really want a piece of Britney?