Was Bruno Mars in Honeymoon in Vegas?
That Tiny Elvis Impersonator in Honeymoon in Vegas Is Actually Bruno Mars
Bruno Mars is a massive superstar who has proven time and time again that he can really do anything. Have an epic Carpool Karaoke session? Sure. Own the Victoria's Secret Fashion Show runway? No prob. Dance like nobody's watching? Always. While we're familiar with his legendary status now, it turns out that Bruno has always been showing off his talents. You've probably seen 1992's Honeymoon in Vegas starring Nicolas Cage and Sarah Jessica Parker (if you haven't, please rush home and do so now). The film, which has become somewhat of a classic over the years, also features a very tiny Bruno Mars. In the scene where Betsy (Sarah Jessica) meets Tommy (James Caan) in the hotel restaurant for dinner and drinks, there is a little boy impersonating Elvis Presley on stage. The camera only offers a quick close-up of the boy, but it's very clear that it's a 6-year-old Bruno. While he's definitely grown up, not much has changed in terms of his hip thrusts and hairstyle.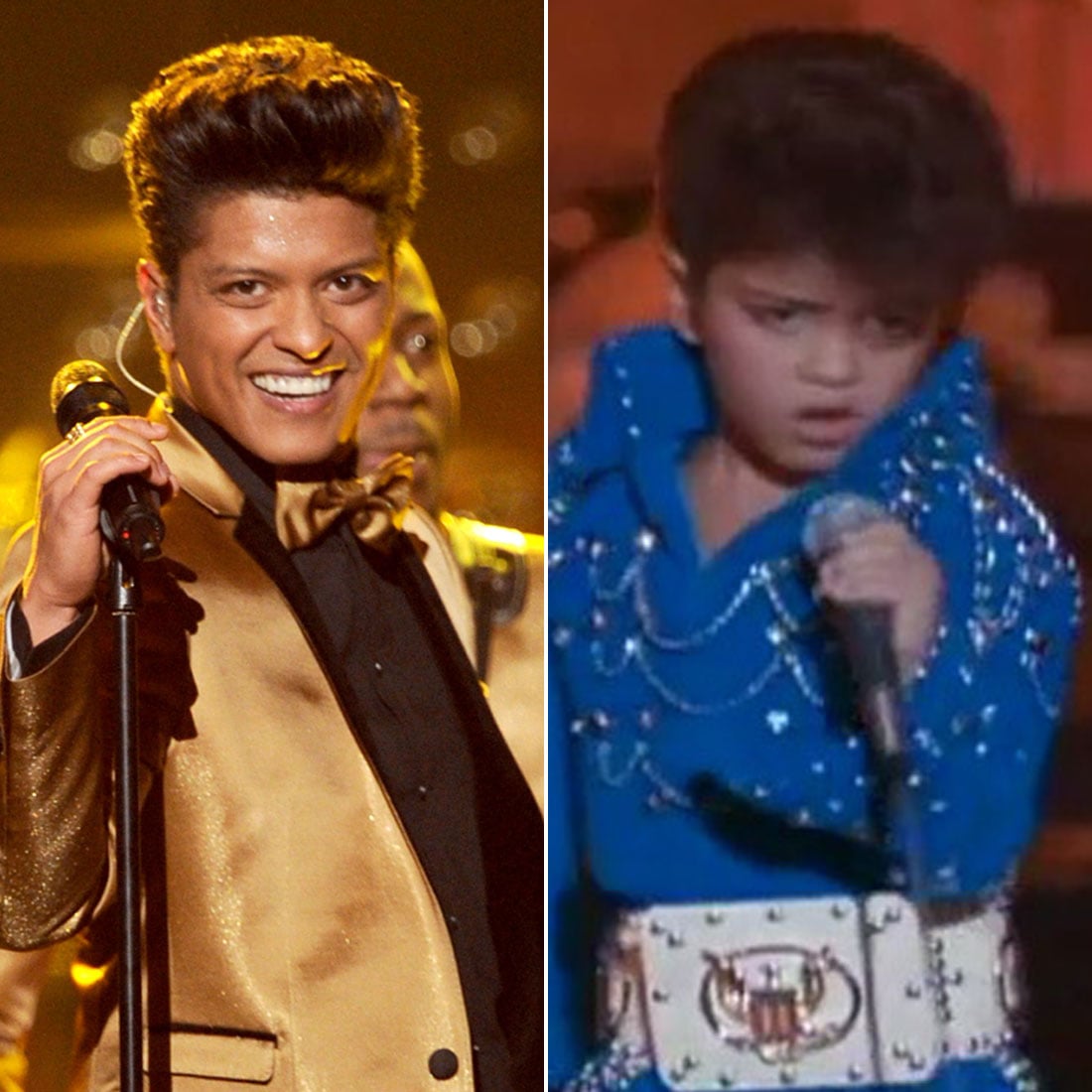 Image Source: Getty / Kevin WinterImage Source: Warner Bros.