Celebrity Instagram Pictures | Jan. 9, 2014
On the Beach or Bundled Up: This Week's Cutest Celebrity Candids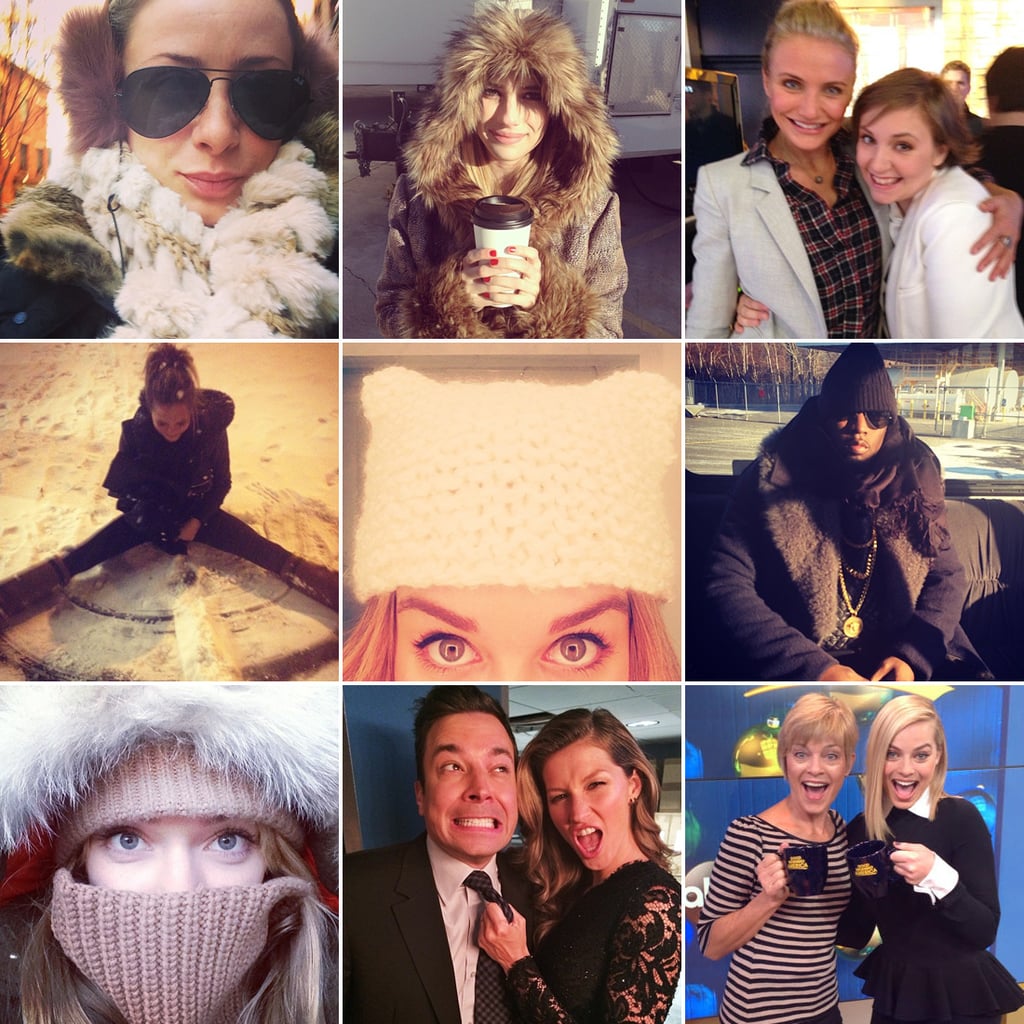 0
On the Beach or Bundled Up: This Week's Cutest Celebrity Candids
This week in the world of celebrity social media, it was all about the polar vortex. Emma Roberts, Diddy, Chrissy Teigen, and model Lindsay Ellingson all shared photos while bundled up outside, as did BFFs Lauren Conrad and Lo Bosworth, who showed off fuzzy accessories while trying to stay warm. And while Hercules had many people in its grip, there was a handful of lucky stars who migrated to warmer climates this week, including models Chanel Iman and Poppy Delevingne as well as the newly engaged Jamie Chung, who all shared their bikini-clad beach snaps.
When they weren't out in the cold, other celebs were hitting the talk-show circuit. Cameron Diaz and Lena Dunham buddied up during a Good Morning America stop, and Margot Robbie had fun on the same set with her mom (and their new coffee mugs!). Gisele Bündchen shared a silly snap while backstage at Jimmy Fallon's show — did you see her playing Flip Cup with Matthew McConaughey?
Click through to see the rest of this week's cutest celebrity candids, and be sure to follow POPSUGAR on Instagram, Facebook, and Twitter!