Celebrity Reactions to Hugh Hefner's Death
Celebrities Pay Tribute to Their Favorite Playboy, Hugh Hefner, After His Death
Image Source: Getty / Jeff Kravitz
Hugh Hefner passed away at the age of 91 on Wednesday. Playboy, the magazine Hugh founded, confirmed his death in a statement to E! News, saying he "peacefully passed away today from natural causes at his home, The Playboy Mansion, surrounded by loved ones." Hugh — who is survived by his wife, Crystal Harris, and four adult children from previous relationships, daughter Christie and sons Cooper, Marston, and David — made a huge impact on pop culture throughout his life. Celebrities, including a few of Hugh's former girlfriends, have taken to social media to pay tribute to him in the wake of his death. His son, Cooper, also released a heartfelt statement about how greatly his dad will be missed. See all of the touching tributes below.
Cooper Hefner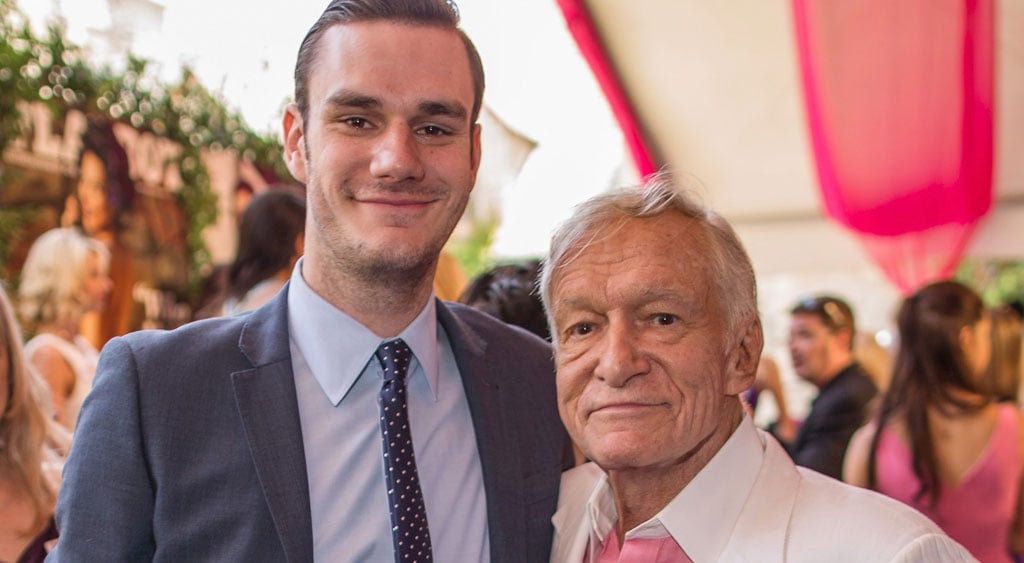 Image Source: Getty / Christopher Polk
"My father lived an exceptional and impactful life as a media and cultural pioneer and a leading voice behind some of the most significant social and cultural movements of our time in advocating free speech, civil rights and sexual freedom," Cooper said in a statement. "He defined a lifestyle and ethos that lie at the heart of the Playboy brand, one of the most recognizable and enduring in history. He will be greatly missed by many, including his wife Crystal, my sister Christie and my brothers David and Marston, and all of us at Playboy Enterprises."


Kendra Wilkinson-Baskett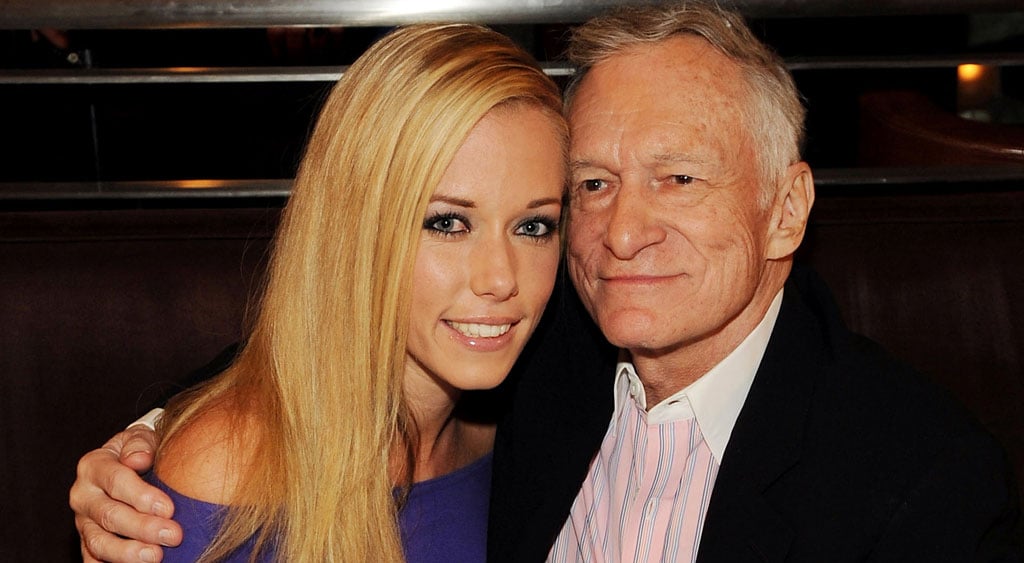 Image Source: Getty / Denise Truscello
"Hef changed my life," Kendra told E! News in a statement. "He made me the person I am today. I couldn't be more thankful for our friendship and our time together. I will miss him so much but he will be in my heart forever."


Kim Kardashian West
RIP to the legendary Hugh Hefner! I'm so honored to have been a part of the Playboy team! You will be greatly missed! Love you Hef! Xoxo

— Kim Kardashian West (@KimKardashian) September 28, 2017
Jamie Foxx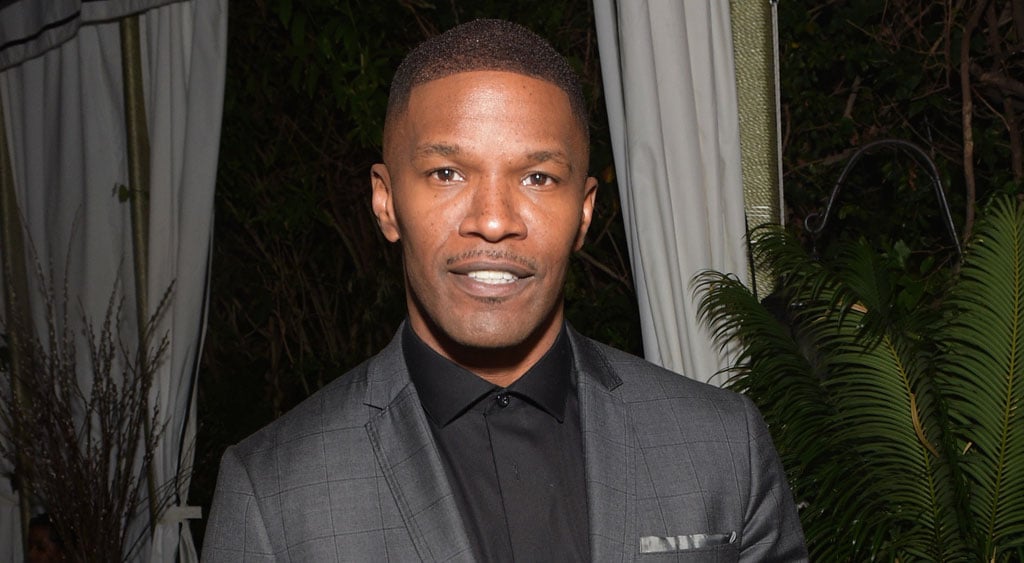 Image Source: Getty / Stefanie Keenan
"If there's anyone who lived life to the absolute fullest it was you," the actor wrote on Instagram. "I will never forget the first party I went to at your house.... you welcomed me allowed me to talk to you… And then you gave me the microphone and you let me turn up! I told you how I snuck into the Playboy Jazz Fest… And you said you don't have to sneak in anymore… And for the past 20 years I've sat next to you at the most incredible jazz fest in the world... your spirit and your energy will live forever… And I know the VIP in heaven is off the chain right now... Nothing but love and gratitude."


Pamela Anderson
Paris Hilton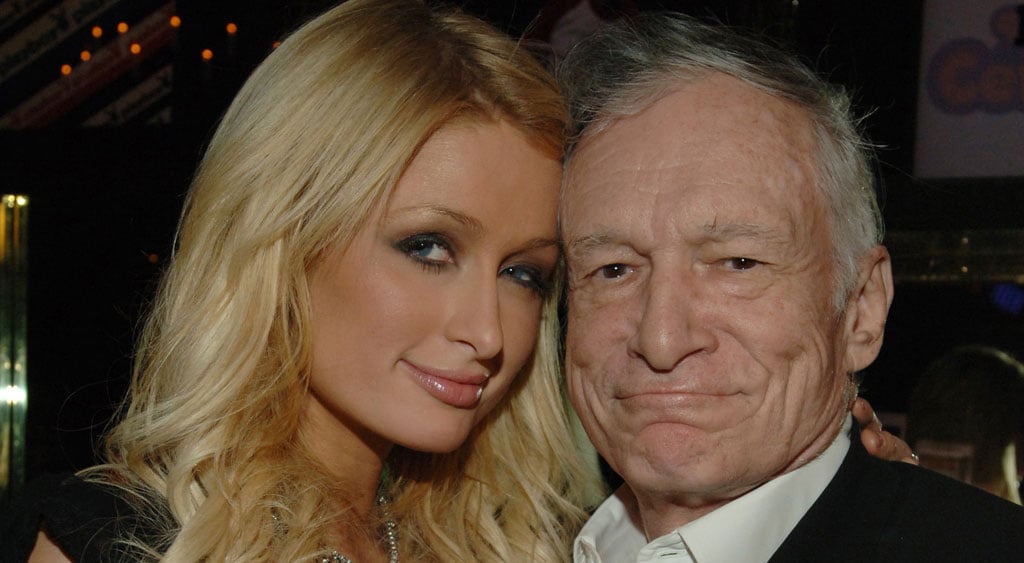 Image Source: Getty / Denise Truscello
"So sad to hear the news about @HughHefner," Paris wrote on Instagram. "He was a #Legend, innovator, genius, one of a kind with a heart of gold. We had so many fun & incredible memories together. I will miss him dearly. Rest In Peace my friend. 🙏🏼"


The Weeknd
RIP HUGH HEFNER

— The Weeknd (@theweeknd) September 28, 2017
Jenny McCarthy
Carmen Electra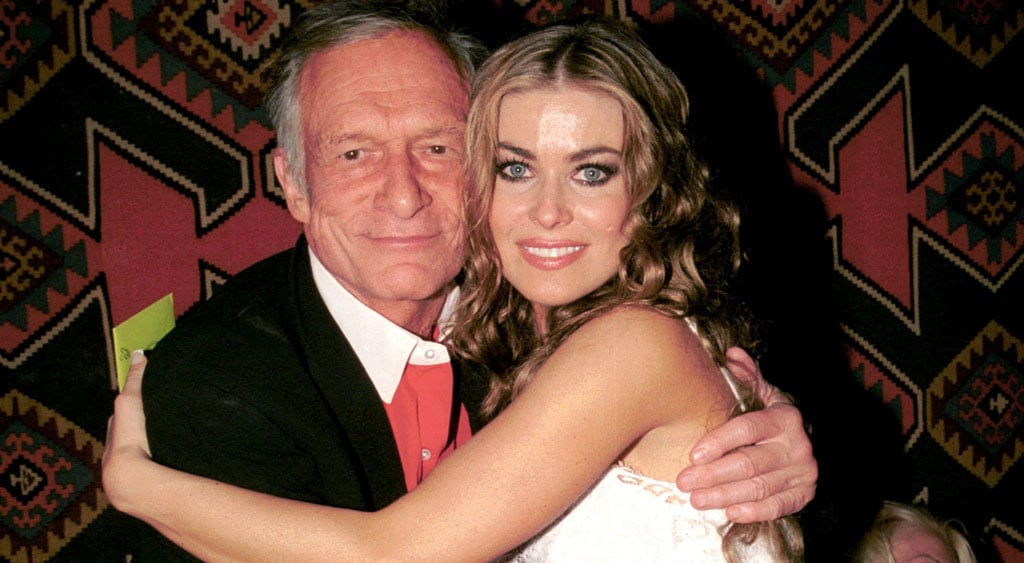 Image Source: Getty / David Klein
"R.I.P. Hugh Hefner 😥," Carmen wrote on Instagram. "The American Icon who in 1953 introduced the world 2 Playboy mag and built the company into one of the most recognizable American Global brands in history , I am so grateful I had the opportunity to shoot many Playboy celebrity pictorials with u Hef❤️ thank u for picking me and Bringing me into the magical world of Playboy ! I just can't stop crying and I can't imagine how many bunnies are crying for u too. U are a class act and I will always have gratitude for your kindness 🙏🏼love u Hef #hughhefner #playboy #icon @playboy"


Kayla Rae Reid
Jesse Jackson
Hugh Hefner was a strong supporter of the civil rights movement. We shall never forget him. May he Rest In Peace. pic.twitter.com/oL3lKLZRQ5

— Rev Jesse Jackson Sr (@RevJJackson) September 28, 2017
Coco
I'm am honored that I had the privilege to be apart of the Playboy world! It was a magical time in my life.We'll miss you #RIPHughHefner

— Coco (@cocosworld) September 28, 2017
Heidi Montag
RIP @hughhefner 💛 thank you for making me part of the Playboy family. Sending lots of love and prayers to @crystalhefner

— Heidi Montag (@heidimontag) September 28, 2017
Gene Simmons
A great man, entrepreneur and innovator. Your legacy lives on. #Hef pic.twitter.com/36cRzlUPRw

— Gene Simmons (@genesimmons) September 28, 2017
Cindy Crawford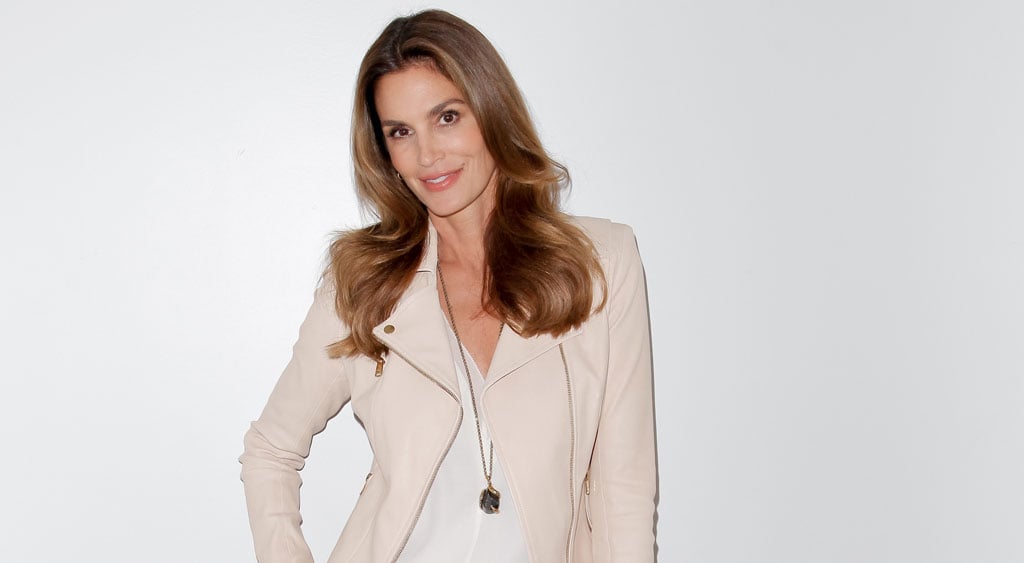 Image Source: Getty / Tibrina Hobson
"Remembering an American icon and a true pop culture trailblazer," Cindy wrote on Instagram. "Honored to be part of the @Playboy legacy alongside my friend @HerbRitts. Rest In Peace #HughHefner ❤️"


Lena Dunham
Hugh Hefner and I may not have a shared perspective on, you know, stuff BUT he was so lovely on the Playboy Mansion episode of Cesar Millan👯

— Lena Dunham (@lenadunham) September 28, 2017
Rob Lowe
I had a number of great conversations and with Hugh Hefner. Was such an interesting man. True legend. What an end of an era!

— Rob Lowe (@RobLowe) September 28, 2017
Christie Brinkley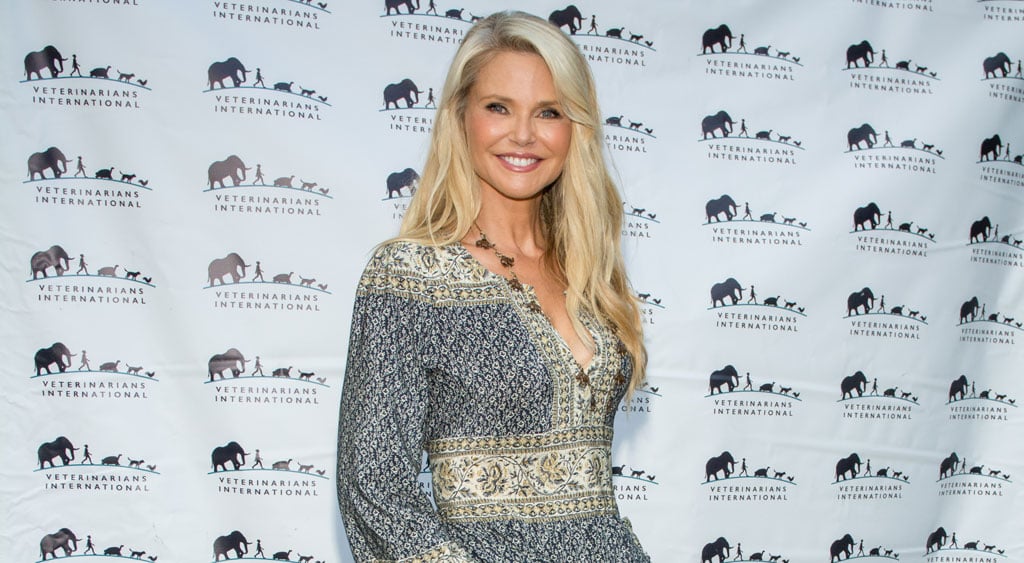 Image Source: Getty / Steven A Henry
Christie paid tribute to Hugh on Instagram by quoting an old Time magazine interview he did, writing, "To begin with, I fought racism, then sexism, now I'm fighting ageism. One defines oneself in one's own terms. If you let society and your peers define who you are, you're the less for it. HUGH HEFNER, Time magazine, Jun. 6, 2011 #riphughhefner #hughhefner #playboy."


Nancy Sinatra
One of the nicest men I've ever known. Godspeed, Hugh Hefner. pic.twitter.com/457cchqskO

— Nancy Sinatra (@NancySinatra) September 28, 2017
Kat Dennings
I met Hugh Hefner at the Playboy mansion. He was very nice to my mom. Don't ask. #RIPHef

— Kat Dennings (@OfficialKat) September 28, 2017
Jenna Dewan Tatum
RJ Mitte
My condolences to the Hefner family. If anyone lived life to the fullest, it was Hugh! My thoughts & prayers are with his friends & family

— RJ Mitte (@RjMitte) September 28, 2017
Bridget Marquardt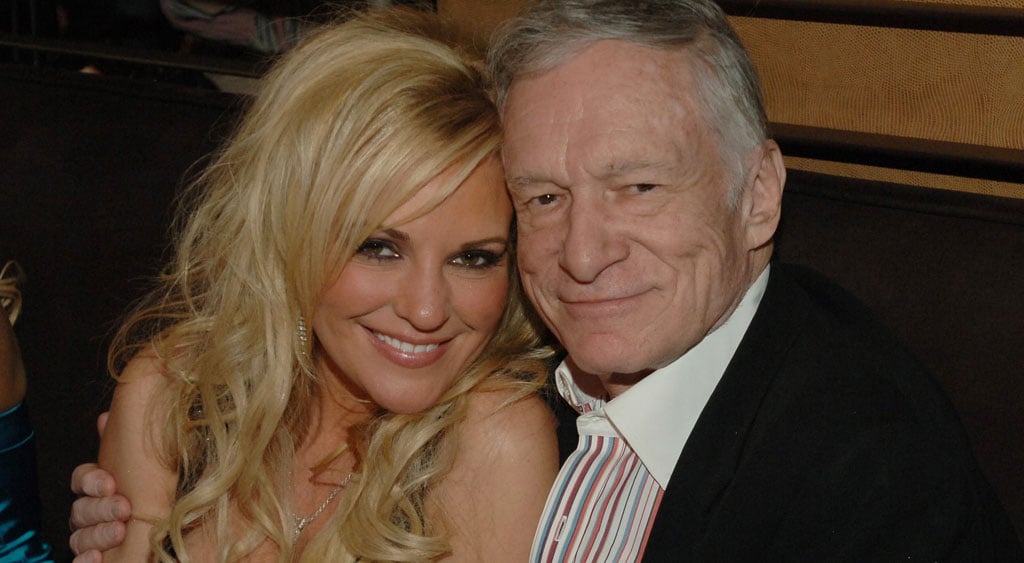 Image Source: Getty / Denise Truscello
"So sad but forever grateful for all the wonderful memories and amazing experiences #RIPHef #Playboy 💔," she wrote on Instagram.


Mike Epps
RIP to the OG #HughHefner 🙏🏽 pic.twitter.com/AVXwKU1V4A

— Mike Epps (@TheRealMikeEpps) September 28, 2017