Cheryl Cole Meeting Tom Hardy Photos
Cheryl Couldn't Resist Getting a Pic With Tom Hardy, Because Have You Seen Him Lately?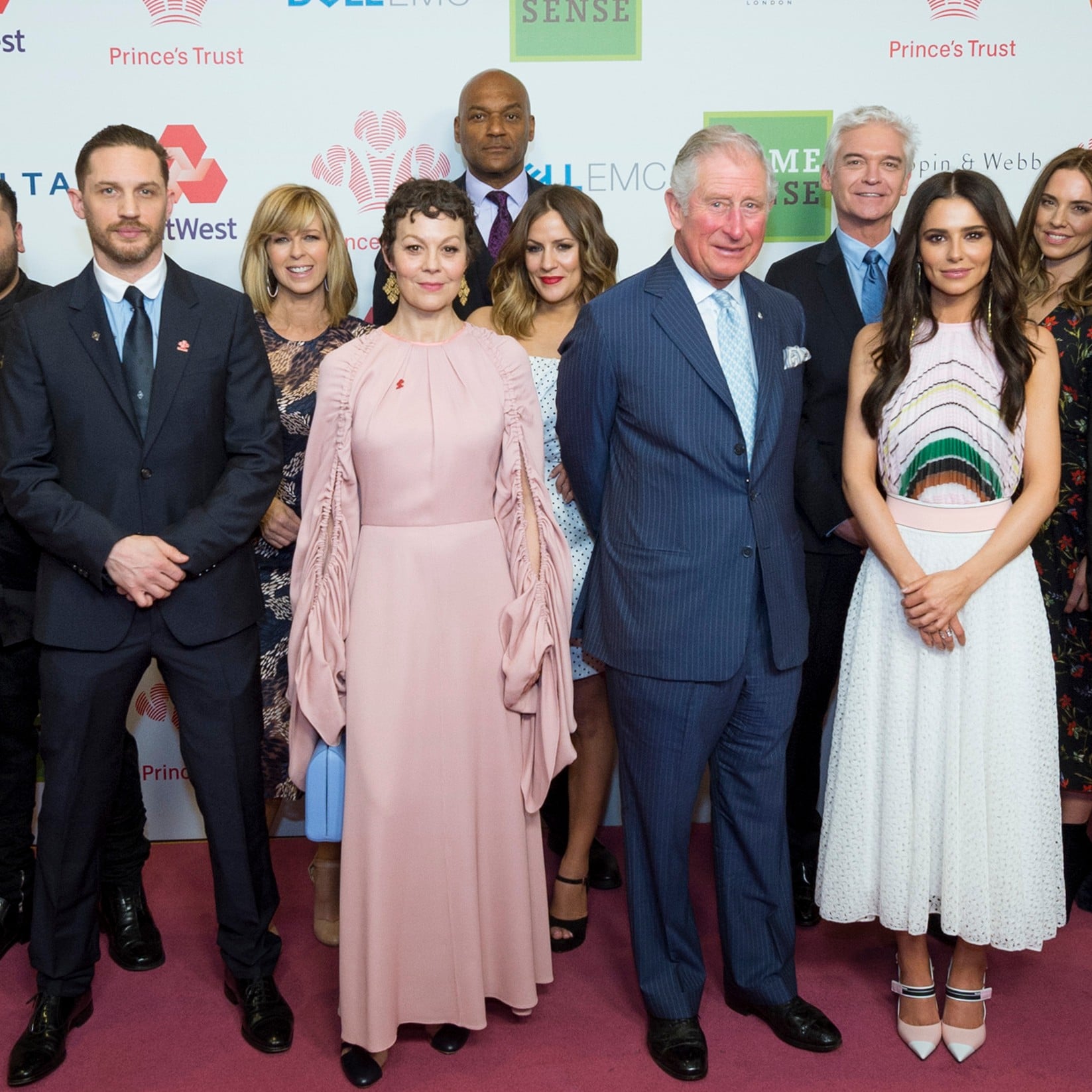 Cheryl was accused of trying to make her partner, Liam Payne, jealous on Thursday, when she posted a cute photo of herself cuddling up to Tom Hardy. The pair met when they attended the Prince's Trust Awards, which honor young people in the UK with inspirational and outstanding stories. In a gallery of images shared to Instagram throughout the event, Cheryl included a candid snap of her and Tom backstage. The singer allegedly made a beeline for the Venom star when she spotted him, as she's a bit of a fan.
And who can blame her? Liam definitely seemed to see the funny side, when he tweeted in response to the rumors to confess that he probably would have done the same thing.
I am jealous tbh I want to cozy up to Tom hardy too what can I say 🤷🏻‍♂️

— Liam ☀️ (@LiamPayne) March 9, 2018
Cheryl and Tom had a good reason to be at the event. They are both ambassadors for the Prince's Trust, which was founded by Prince Charles in 1976. The Prince was also in attendance, along with a whole host of other British stars who assisted in handing out awards and celebrating the accomplishments of young people from across the UK. Among the group was musician Naughty Boy, who also shared a sweet photo of himself with Tom and Cheryl.
💛 @PrincesTrust big respect for them and love to @CherylOfficial & to the G Tom Hardy 👊🏽🙏🏽🎈 pic.twitter.com/jIqzlfF9uK

— Naughty Boy (@NaughtyBoyMusic) March 6, 2018
We just have one question: how do we get an invite to next year's ceremony?