Chloe Grace Moretz's Teen Vogue Interview October 2016
Chloë Grace Moretz Poses With Ex Brooklyn Beckham on the Cover of Teen Vogue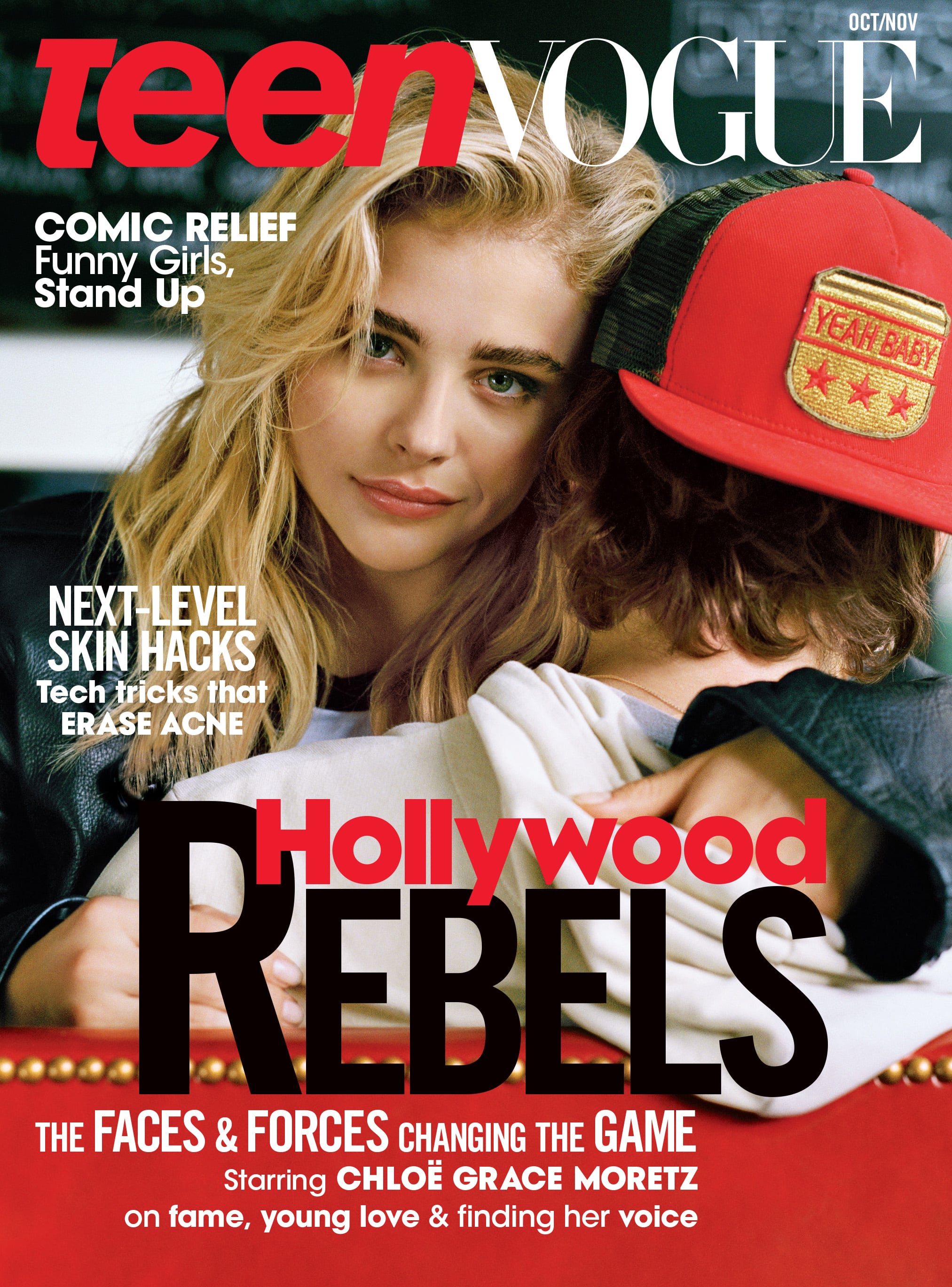 Chloë Grace Moretz stuns on the October/November cover of Teen Vogue, and while her accompanying interview sheds even more light on what an amazing woman she's becoming, it's her co-cover star who really catches our eye. Chloë is seen wrapping her arms around her ex-boyfriend Brooklyn Beckham as he faces away from the camera and she stares into it. The former lovebirds confirmed their romance back in May, but after sharing a very sweet Summer together decided to call it quits earlier this month. Back in July, we got a behind-the-scenes glimpse of the Teen Vogue photo shoot when they were spotted showing PDA in between shots in Central Park in New York City. Since they were still together at the time of the interview, see some of her now most heart-wrenching quotes below.
On trying to be normal with Brooklyn: "We'll go out and there will be 15 paparazzi and we're just going to a grocery store. We are real people and we're having real emotional experiences, and all this is happening around us. Trying to keep ourselves in our own little world is difficult."
On making their long-distance relationship work: "Getting into a relationship with someone who also has lived some of their life between cities, from L.A. to New York to London, is easier. We both understand that there will be times when we can't speak because we are too busy. Some of it is just based on trust. If you feel that you can trust each other and go eight hours without talking, then you have something that can withstand space and time."
On wanting to empower young girls after her feud with Kim Kardashian: "Keep good people around you because positivity begets positivity. I learned that the hard way. Just try to keep your head above the water and don't get caught up in all the trash. I think another thing that is really helpful for young women to understand is that you're enough. You don't need that dress, you don't need that compliment, you don't need that post on social media. You, within yourself, are enough. And, finally, don't underestimate the power of friendship."