Chris Hardwick and Lydia Hearst's Engagement 2015
Chris Hardwick and Lydia Hearst Are Engaged — See the Stunning Ring!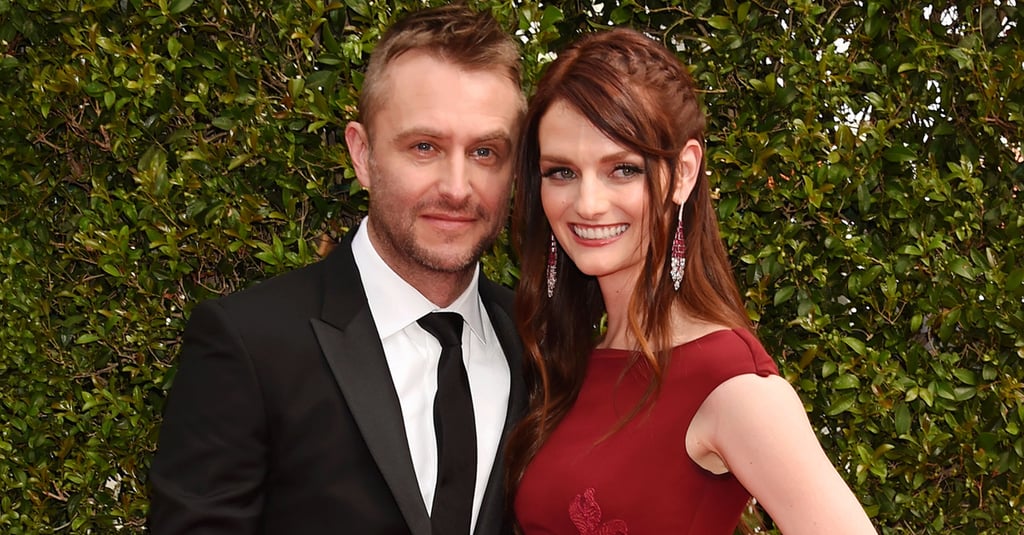 Chris Hardwick popped the question to Lydia Hearst, and she said yes! The couple attended the 2015 Creative Arts Emmy Awards on Saturday, where Chris won for best creative achievement in interactive media for his show @Midnight With Chris Hardwick. After the event, he proposed to Lydia with a stunning ring, later sharing the sweet story on social media. "My biggest win of the night was actually @lydiahearst saying YES!!!!" he wrote with a close-up picture of the ring, adding, "IT'S OFFICIAL!!! What an absolutely perfect and amazing night!! I love this woman with all my heart." Chris went on to post a picture of the pair at the event, sharing cute details from the big day:
"@lydiahearst had NO IDEA what I was planning for later. I told her there was a small Emmy after party at the Chateau Marmont. When we got up to the room I had to confess that I had tricked her when I pulled out the room key. I opened the door and the room was filled with wild flower bouquets and purple rose petals all over the floor (apologies to the housekeeping dept). And then...IT HAPPENED. I pulled out a candy ring (the one she's getting for real is in NY and needs to be sized). She affirmed that this union was mutually agreeable by bursting into tears. Then there was kissing and cry breath. It was a scene so romantic, I'm surprised a Rachel McAdams movie didn't break out around it. I'm guessing it will ultimately be the only Hearst wedding whose registry includes @thinkgeek."
Meanwhile, Lydia also posted a sweet picture and note on Instagram, writing, "I said YES!!!!!! Every love story is beautiful, but ours is my favorite. You completely swept me off my feet. You have shown me what it feels like to be loved and I love you with all my heart. My life is better because you are in it @nerdist." Congratulations to the couple!