Chris Rock's Interview Quotes on Racism
Chris Rock's Candid Comments on Racism Will Really Open Your Eyes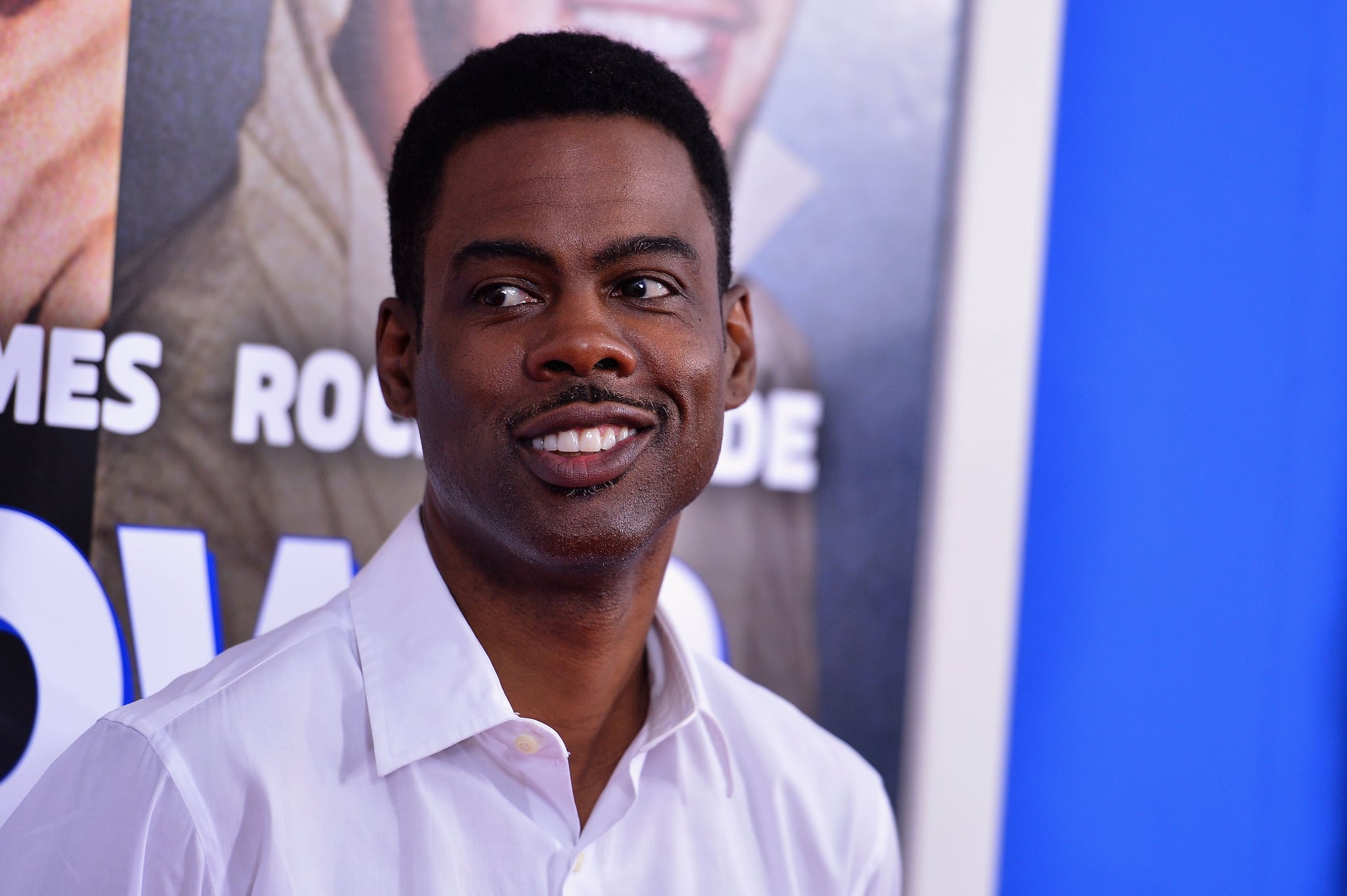 Chris Rock doesn't typically do interviews, but while on the promotional circuit for his latest movie Top Five, the actor and comedian has been offering up an insightful, thought-provoking dialogue and dropping serious knowledge left and right. He's garnered lots of attention this week for his candid comments on racism and the lack of roles for people of color in Hollywood, as well as highly nuanced observations on topics like the sexual assault allegations against Bill Cosby and the recent deaths of his fellow comedians, Joan Rivers and Robin Williams. Chris's quotes are not only honest and sharp-witted, but they are guaranteed to open your eyes on the discrimination and injustices many people face in America — no matter their job, income level, or social status. Keep reading for the most important comments that Chris Rock made this week.
On the Lack of Roles For People of Color in Hollywood
The Hollywood Reporter: "It's a white industry. Just as the NBA is a black industry. I'm not even saying it's a bad thing. It just is. And the black people they do hire tend to be the same person. That person tends to be female and that person tends to be Ivy League. And there's nothing wrong with that. As a matter of fact, that's what I want for my daughters. But something tells me that the life my privileged daughters are leading right now might not make them the best candidates to run the black division of anything. And the person who runs the black division of a studio should probably have worked with black people at some point in their life."
"When you have a system where you probably only see three movies with African-American leads in them a year, they're going to be judged more harshly, and you're really rooting for them to be good a little more so than the 140 movies starring white people every year."
"You're telling me no Mexicans are qualified to do anything at a studio? Really? Nothing but mop up? What are the odds that that's true? The odds are, because people are people, that there's probably a Mexican David Geffen mopping up for somebody's company right now. The odds are that there's probably a Mexican who's that smart who's never going to be given a shot."
"Now, when it comes to casting, Hollywood pretty much decides to cast a black guy or they don't. We're never on the 'short list.' We're never 'in the mix.' When there's a hot part in town and the guys are reading for it, that's just what happens. It was never like, "Is it going to be Ryan Gosling or Chiwetel Ejiofor for Fifty Shades of Grey?' And you know, black people f*ck, too. White women actually want to f*ck black guys, sometimes more than white guys. More women want to f*ck Tyrese than Jamie Dornan, and it's not even close. It's not a contest. Even Jamie would go, 'OK, you got it.'"
"Or how about True Detective? I never heard anyone go, 'Is it going to be Amy Adams or Gabrielle Union?' for that show. I didn't hear one black girl's name on those lists. Not one. Literally everyone in town was up for that part, unless you were black. And I haven't read the script, but something tells me if Gabrielle Union were Colin Farrell's wife, it wouldn't change a thing. And there are almost no black women in film. You can go to whole movies and not see one black woman. They'll throw a black guy a bone. OK, here's a black guy. But is there a single black woman in Interstellar? Or Gone Girl? Birdman? The Purge? Neighbors? I'm not sure there are. I don't remember them. I go to the movies almost every week, and I can go a month and not see a black woman having an actual speaking part in a movie. That's the truth."
On Racism in America
New York Magazine: "We treat racism in this country like it's a style that America went through. Like flared legs and lava lamps. Oh, that crazy thing we did. We were hanging black people. We treat it like a fad instead of a disease that eradicates millions of people. You've got to get it at a lab, and study it, and see its origins, and see what it's immune to and what breaks it down."
"When we talk about race relations in America or racial progress, it's all nonsense. There are no race relations. White people were crazy. Now they're not as crazy. To say that black people have made progress would be to say they deserve what happened to them before. So, to say Obama is progress is saying that he's the first black person that is qualified to be president. That's not black progress. That's white progress. There's been black people qualified to be president for hundreds of years. If you saw Tina Turner and Ike having a lovely breakfast over there, would you say their relationship's improved? Some people would. But a smart person would go, 'Oh, he stopped punching her in the face.' It's not up to her. Ike and Tina Turner's relationship has nothing to do with Tina Turner. Nothing. It just doesn't. The question is, you know, my kids are smart, educated, beautiful, polite children. There have been smart, educated, beautiful, polite black children for hundreds of years. The advantage that my children have is that my children are encountering the nicest white people that America has ever produced. Let's hope America keeps producing nicer white people."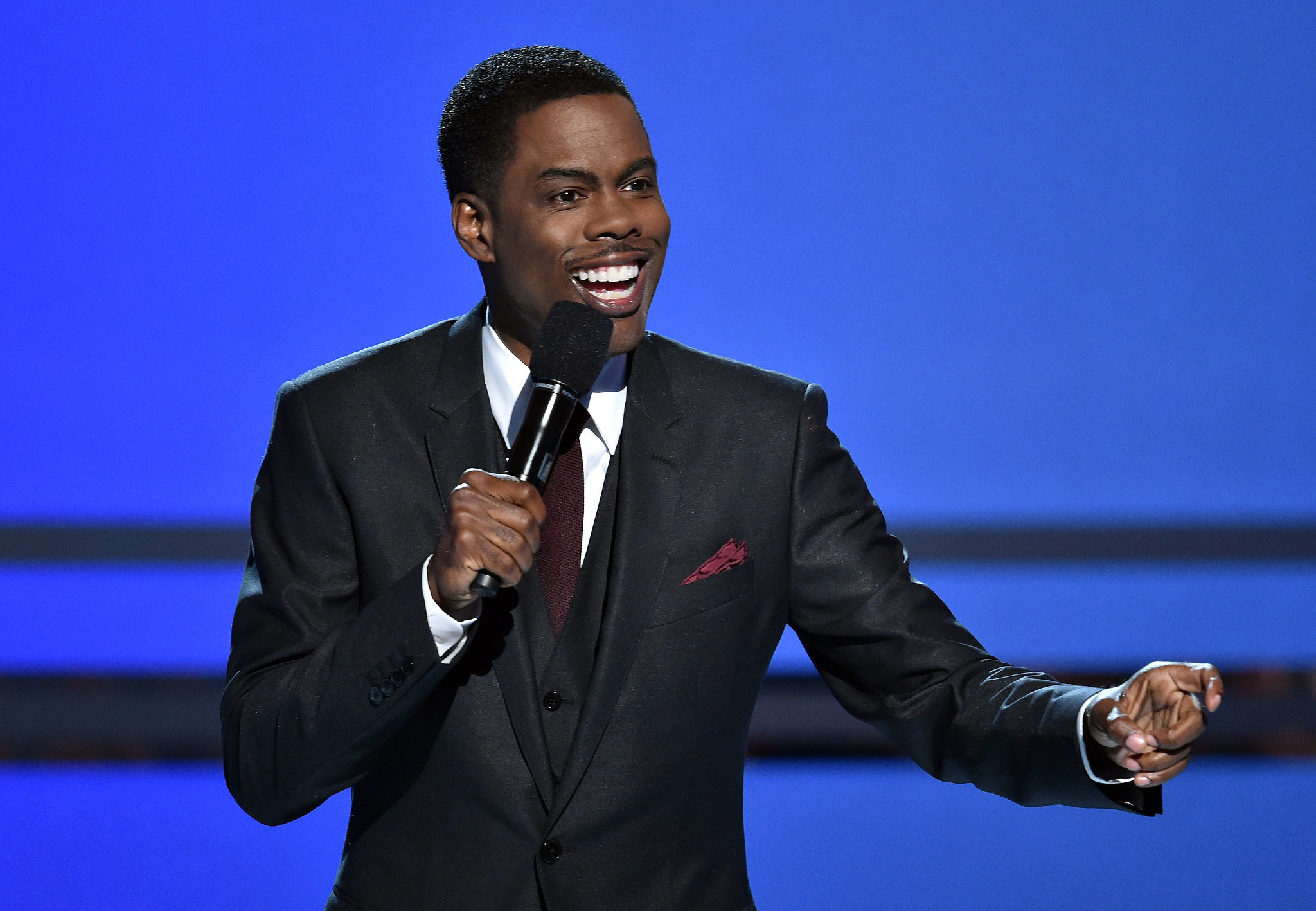 On Womens' Rights
Rolling Stone: "How does [having daughters] affect the way I think about women? People always want to know what the world would be like if the country was run by women — just ask a black person. We live in a matriarchal society. You'll go to a black church. They'll say bad shit about men all the time. But you never hear, 'Women need to step up.' No, it's all, 'You're the greatest thing that ever walked the Earth.' My mother had an easier life than my father. Any girl I dated had an easier life than me. They weren't getting picked up by cops and thrown in lineups and sh*t like that. I don't recall the girls being called n*gger or any of that sh*t. Their stories aren't my stories, and they were in the same school as me. I'm not saying sh*t doesn't exist. I mean, I think it's sh*tty that there's no woman talk-show host on late-night TV — how Chelsea Handler does not get one of these jobs is beyond me."
On Being a Role Model
Grantland: "Be a role model to your kids. You just are. Your kids watch you every day. They kind of do what you do. But the whole "Be a role model to people" [idea] is kind of racist when you think about it. It suggests that my behavior is not natural. It's like, "Hey I don't beat my wife because I don't beat my wife, not because I'm trying to help the race out." Know what I mean? I read because I want to read. It's like, you have a negative image of your people as a whole if you're putting all of your eggs in my basket. Or a basket of my behavior. Really? I don't smoke crack because I don't want to smoke crack, not because I'm trying to help out. So you're saying if I wasn't famous, I'd just be in jail and cracked up if no one was watching me? No."
Rolling Stone: "You know, white entertainers do not have a responsibility to a community. Nobody's telling Bradley Cooper to keep it real. Harry Belafonte is mad at Jay Z and Beyoncé, says they don't do enough. But nobody's mad at, uh, who's my man from Maroon 5? Yeah, no one's mad at Adam Levine — 'What are you doing for people with great haircuts?'"