Cody Simpson Quotes About Gigi Hadid in Cosmo
7 Cute, Random Things Cody Simpson Loves About Gigi Hadid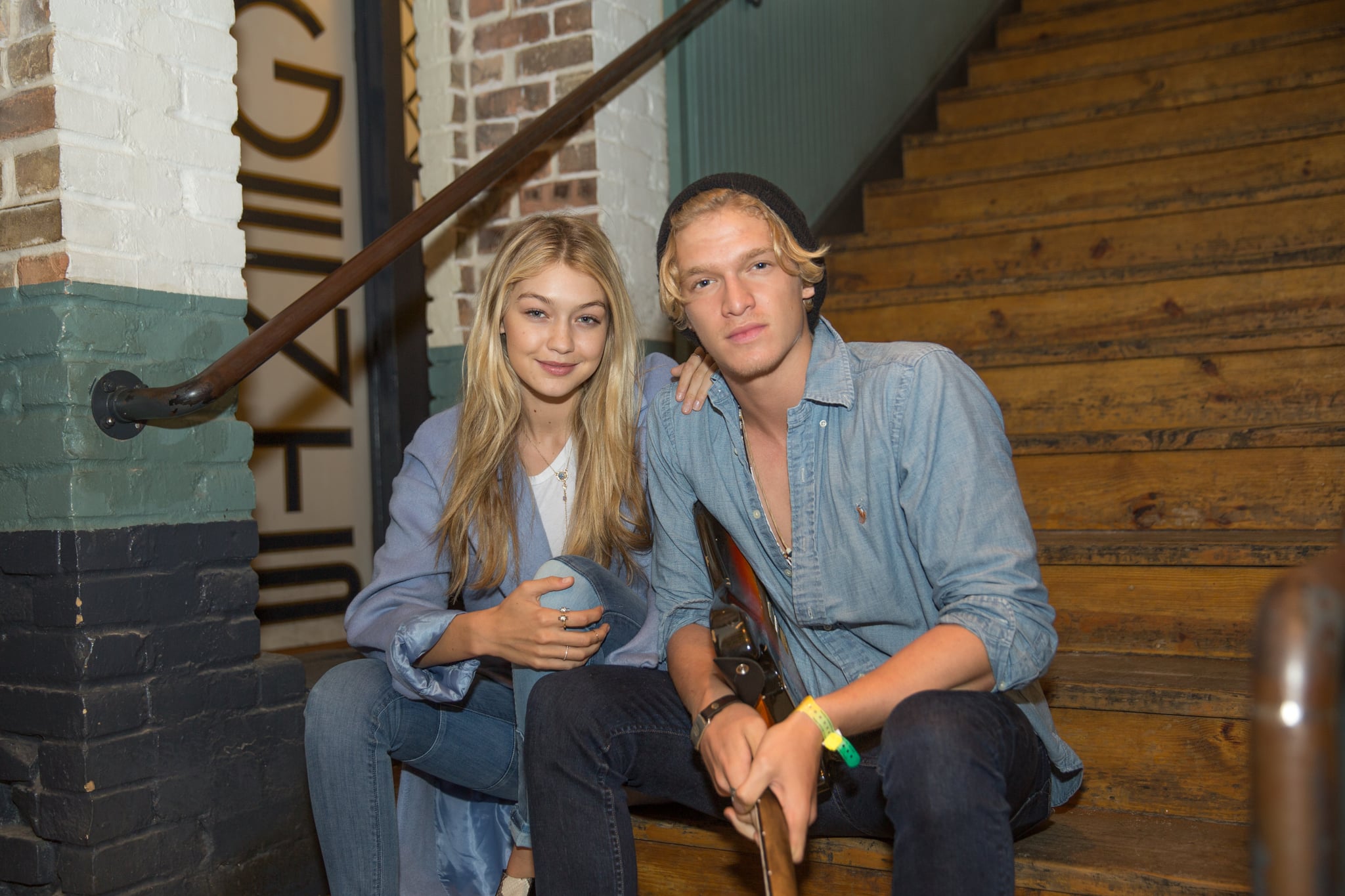 Cody Simpson and Gigi Hadid may just be the new celebrity It couple, and it's not hard to see why; they're young and attractive, and they have respective careers in music and modeling that are well on the rise. Their relationship has resulted in some pretty adorable photos, including their most recent date night at a NY Knicks basketball game. The couple, who have been dating on and off since 2013, never shy away from showing PDA or saying sweet things about each other in the press, and Cody took things to a new level when he gushed about his girlfriend in an interview with Cosmo on Friday. The 18-year old Aussie opened up about Gigi (who was also in the room) and gave some pretty cute quotes about their relationship. Keep reading to see them now.
He loves how Gigi dresses for Coachella. "It's honestly my favorite kind of style. All the girls and stuff, I see her [gesturing to Gigi] getting dressed for it. I love all of the accessories. I wish that people dressed like that every day."
He loves taking her out for sushi. "I like keeping it simple most of the time. I like a nice, simple dinner — sushi for two is not a bad choice. I love sushi. My girlfriends love sushi too. [Laughs.] Just kidding. Gigi loves sushi as well. And then maybe a movie or a show. A lot of times, we just like to stay in. It's nice when you have a girlfriend who likes to cook too, that helps."
He loves when Gigi cooks for him. "[She makes] anything I want! Oftentimes steak and asparagus wrapped in bacon. That is a really amazing meal she likes to cook. Also, she does really good pesto pasta, quinoa pasta, a really nice healthy option."
And he loves cooking for Gigi, too. "Sometimes [I'll make her] a really awesome bowl of corn flakes in the morning. Nutella toast if she's lucky and if I'm feeling up to it."
He loves when they get to take their romance on the road. "Being on the tour bus is quite fun. You get to experience the world, see a lot of new places every day, you wake up in a new city every morning and try to find a breakfast place before sound check, and it's usually a cool experience. [It's] cozy, confined; if you have a fight, there are not much places to go. Yeah, so you can't really get away from each other — but usually we never like to get away from each other too often."
He loves running photos by Gigi before posting them to Instagram. "She gets mad if I post an ugly one. The thing is, I don't think any of the ones are ugly of her. The girls get picky over it."
He loves being emotional. "That's a word we've been using a lot recently. I'm pretty in touch with my emotions. I am; I've always been really in touch with myself and my emotions and my body. I feel things pretty easily. Love makes me emotional, for sure."