Colin Donnell Marries Patti Murin
Arrow Star Colin Donnell Marries Patti Murin With a Bachelorette Final Rose Ceremony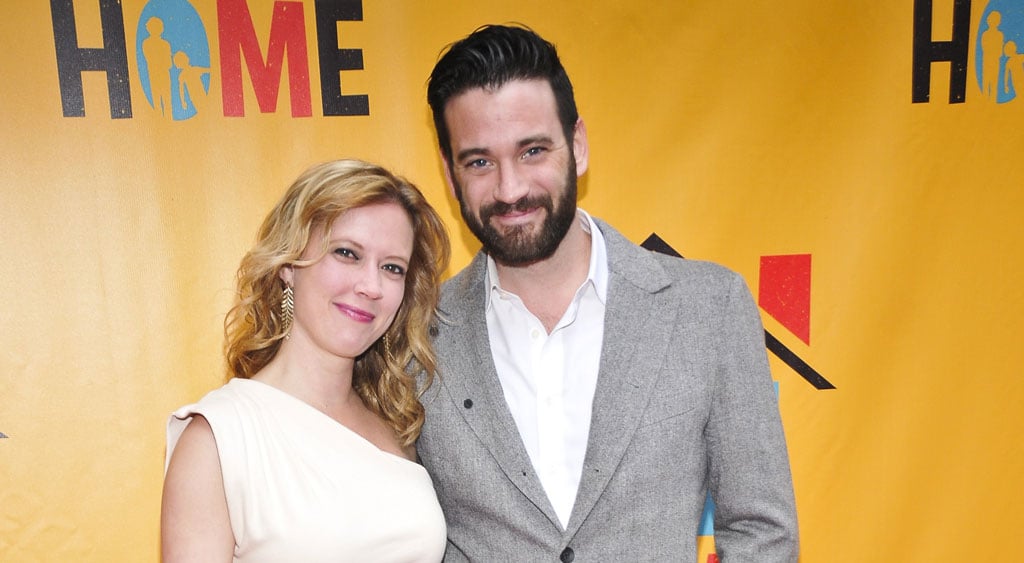 Arrow star Colin Donnell married Patti Murin in a romantic (and hilarious) ceremony in New York City on Friday night. Shortly after saying "I do," Patti tweeted a picture of their rings, writing, "All I want to do is talk about our wedding last night so please bear with me for a few days." She also shared a few photos of the pair kissing in a beautiful brick-lined alley. Colin retweeted one of the photos, writing, "This. All of this."
The ceremony, which featured guests Stephen Amell and Andrew Rannells, also channeled The Bachelorette at times. Patti, who is a huge fan of the show, held one final rose ceremony to sweetly reveal her final pick as Colin. "Last night on #TheBachelorette, Colin D. took home the most dramatic rose ceremony ever," Murin joked on Twitter. "Thank you @AndrewRannells for being my Chris Harrison. I love you to pieces. But seriously you guys, @AndrewRannells and I literally held a rose ceremony. Like, we went there."
Colin's costar Stephen also took to social media to congratulate the couple. He posted an Instagram photo of him and Colin showing off their wedding rings, with the caption, "We finally did it!! (Or @colindonnell married the wonderful and beautiful @pattimurin . . . I can't remember. Either way, he looked dashing.)" Congrats to the happy couple!
We are officially hitched. @colindonnell http://t.co/pLU54D8vB2 pic.twitter.com/Eynop03kSV

— Patti Murin (@PattiMurin) June 20, 2015
All I want to do is talk about our wedding last night so please bear with me for a few days. pic.twitter.com/TFbsmyEjPX

— Patti Murin (@PattiMurin) June 20, 2015
Welcome to forever with @colindonnell :) pic.twitter.com/uxwQUNCNXr

— Patti Murin (@PattiMurin) June 19, 2015
Last night on #TheBachelorette, Colin D. took home the final rose in the most dramatic rose ceremony ever. pic.twitter.com/Wr1phMcvXX

— Patti Murin (@PattiMurin) June 20, 2015
In case you were wondering how Patti and Colin felt about their wedding day... #everythingisawesome #lmdweddings pic.twitter.com/VUGw9OSAAM

— laura marie duncan (@LMDphoto) June 20, 2015