Dwayne Johnson Playing With a Ball in Venice Beach Pictures
Have You Ever Known Happiness Like Dwayne Johnson Playing With a Giant Ball?
Dwayne Johnson is gearing up for the release of his new movie Baywatch in May, but until then, we're making sure to be on the babe watch for any extra sexy sightings of "The Rock." And we got just that this week when the actor was spotted doing a photo shoot in Venice Beach on Saturday. Dwayne, who recently celebrated International Women's Day by sharing an emotional message about the special ladies in his life, rocked a pair of blue swimming trunks as he played with a giant ball with Samantha Hoopes. The duo appeared to take over traffic as a few lucky onlookers snapped some photos. If the bizarre scene isn't enough to make you laugh, the priceless expression of pure joy and excitement on Dwayne's face definitely will.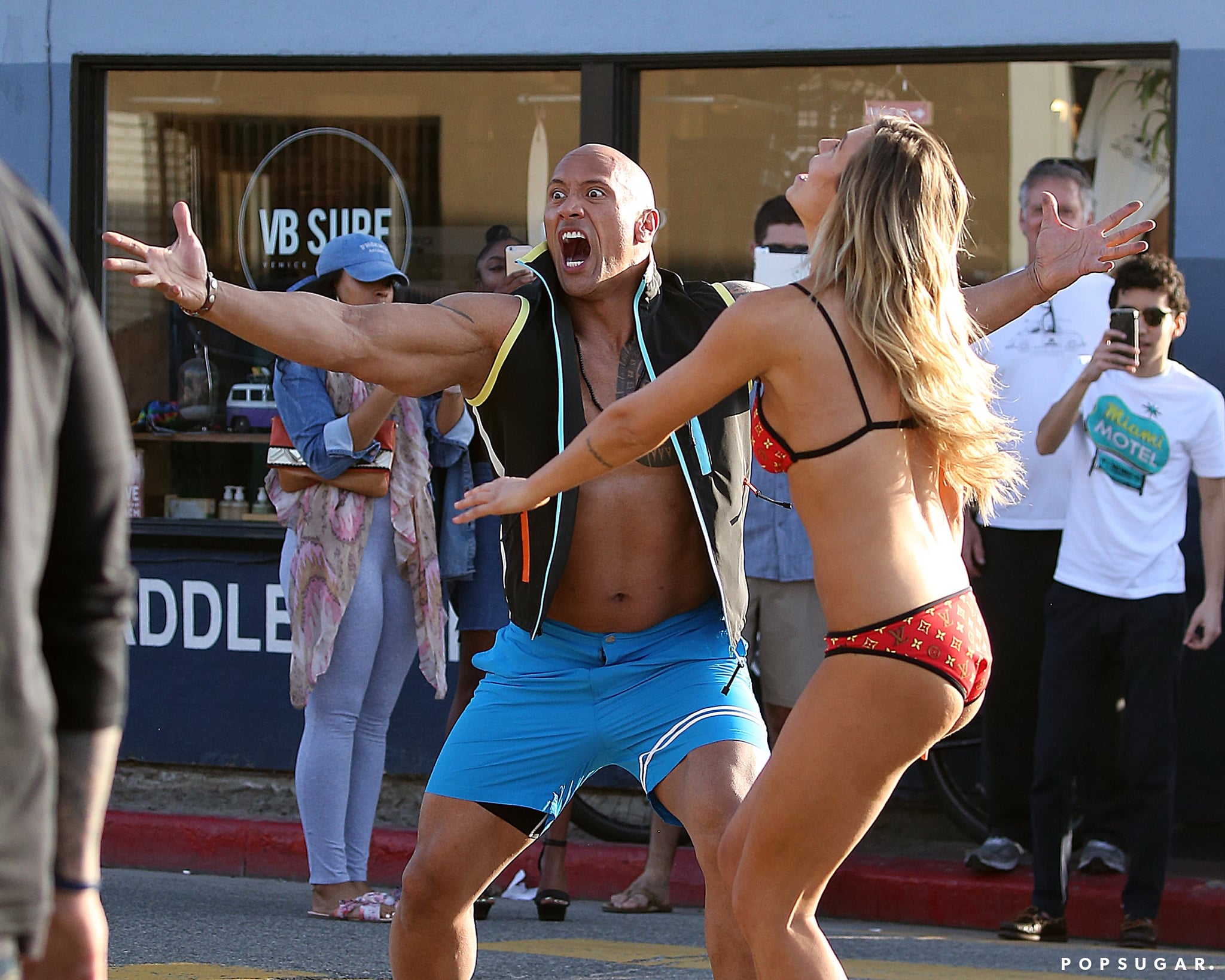 Image Source: TheMegaAgency