Ed Sheeran's Private Concert For Melody Driscoll May 2017
Grab Some Tissues and Watch Ed Sheeran Privately Serenade a Sick Little Girl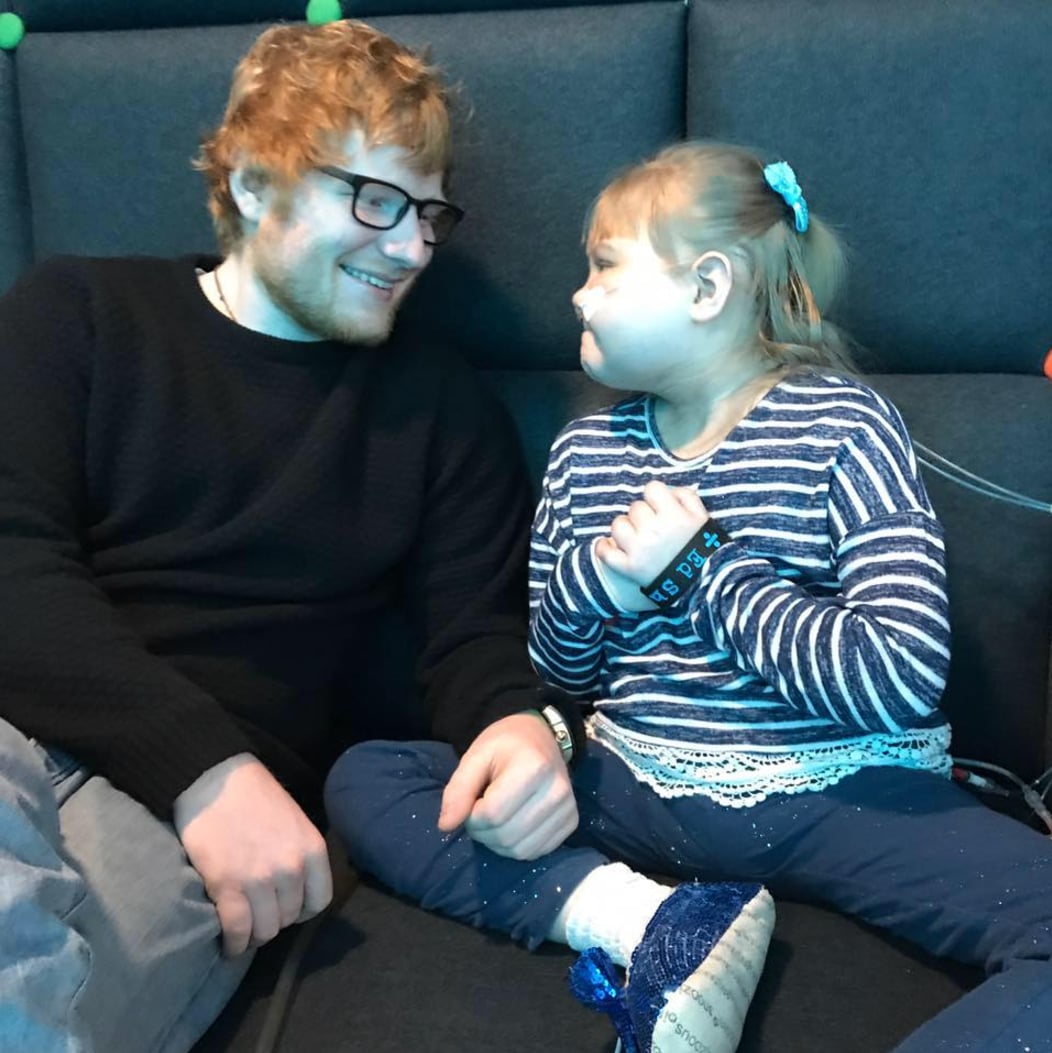 Ed Sheeran might be one of the most popular musicians in the world, but he always makes time for his fans, especially when it comes to Melody Driscoll. The 9-year-old superfan suffers from Rett syndrome, which "causes problems in brain function that are responsible for cognitive, sensory, emotional, motor, and autonomic function." Due to her condition, she has spent 80 percent of her life in the hospital and will never be able to see her idol perform during a real concert. Last November, the "Galway Girl" singer dropped by Melody's room in the children's ward of Epsom Hospital in the UK for an adorable bedside serenade, but that wasn't the only surprise he had in store for her.
Melody's mom, Karina, shared some exciting news on the Facebook page she runs for her daughter on Tuesday, saying that Ed arranged a completely private concert for Melody because she'll never be able to go to one normally. "Yesterday Melody got her 2nd Date with Ed Sheeran. Due to Melody's health she will never be able to attend a proper concert," she explained. "So, Ed created a mini concert just for her and him so she got to experience the amazing sound and amazing atmosphere of seeing Ed live on stage, complete with all staging and lighting effects including all the big screens."
Ed gave Melody total control when it came to the set list, and afterward the two bonded with some one-on-one time. "It was the most amazing thing to watch," Karina added. "The love they have for each other is obvious for anyone to see. He even drew him and Melody on her cast, using a gold pen for their hair lol. And wrote 'Love You' on Melody's wheelchair. To top the afternoon off, Stuart and Mark surprised Melody and us, by taking Melody to Ed's Shop and allowing her to pick what she wanted to take home."
According to Melody's mom, Ed even arranged a "third date for his Princess," so we can only imagine what fun he has in store for his biggest fan next.