Emma Watson Graduates From Brown University
Emma Watson Graduates From Brown University!

Source: Facebook user Emma Watson
Emma Watson can now add Ivy League college graduate to her extensive résumé: the actress celebrated her graduation from Brown University in Providence, RI, on Sunday and shared an adorable photo of herself in cap and gown via Facebook. The Harry Potter alum has been attending Brown on and off since 2009 and is now the proud recipient of a degree in English literature. After 18 months, she took a break to focus on her work and help promote the final Harry Potter film. During that time, Emma also completed a visitor student program at Worcester College, Oxford, and became a certified yoga and meditation instructor. Needless to say, the 24-year old will continue to do big things postgraduation. Emma's next gig is the thriller Regression, which she stars in alongside Ethan Hawke. In case you weren't already convinced that the newly minted Brown grad is pure magic, here's our full analysis of the majestic facets of Emma's personality.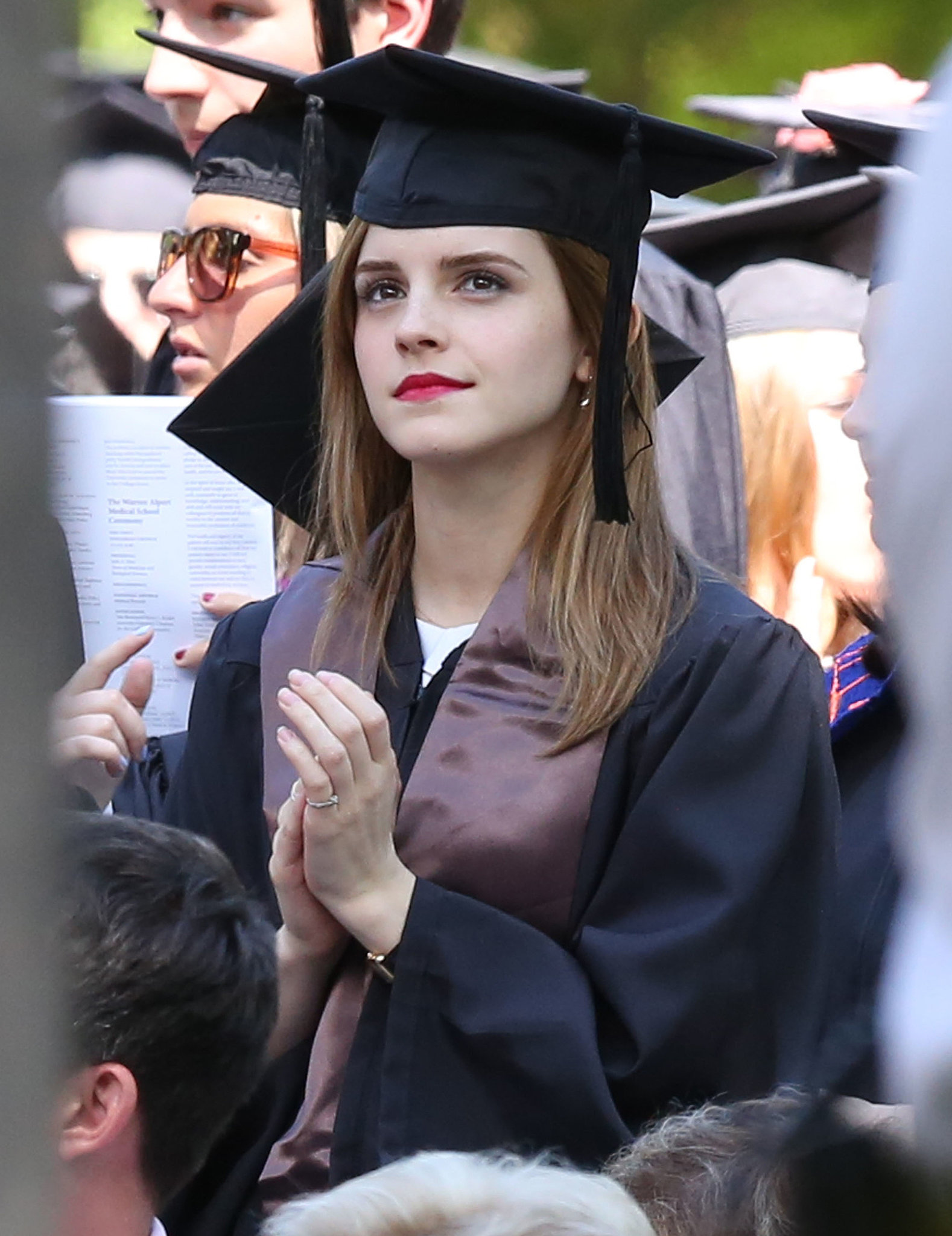 Source: FameFlynet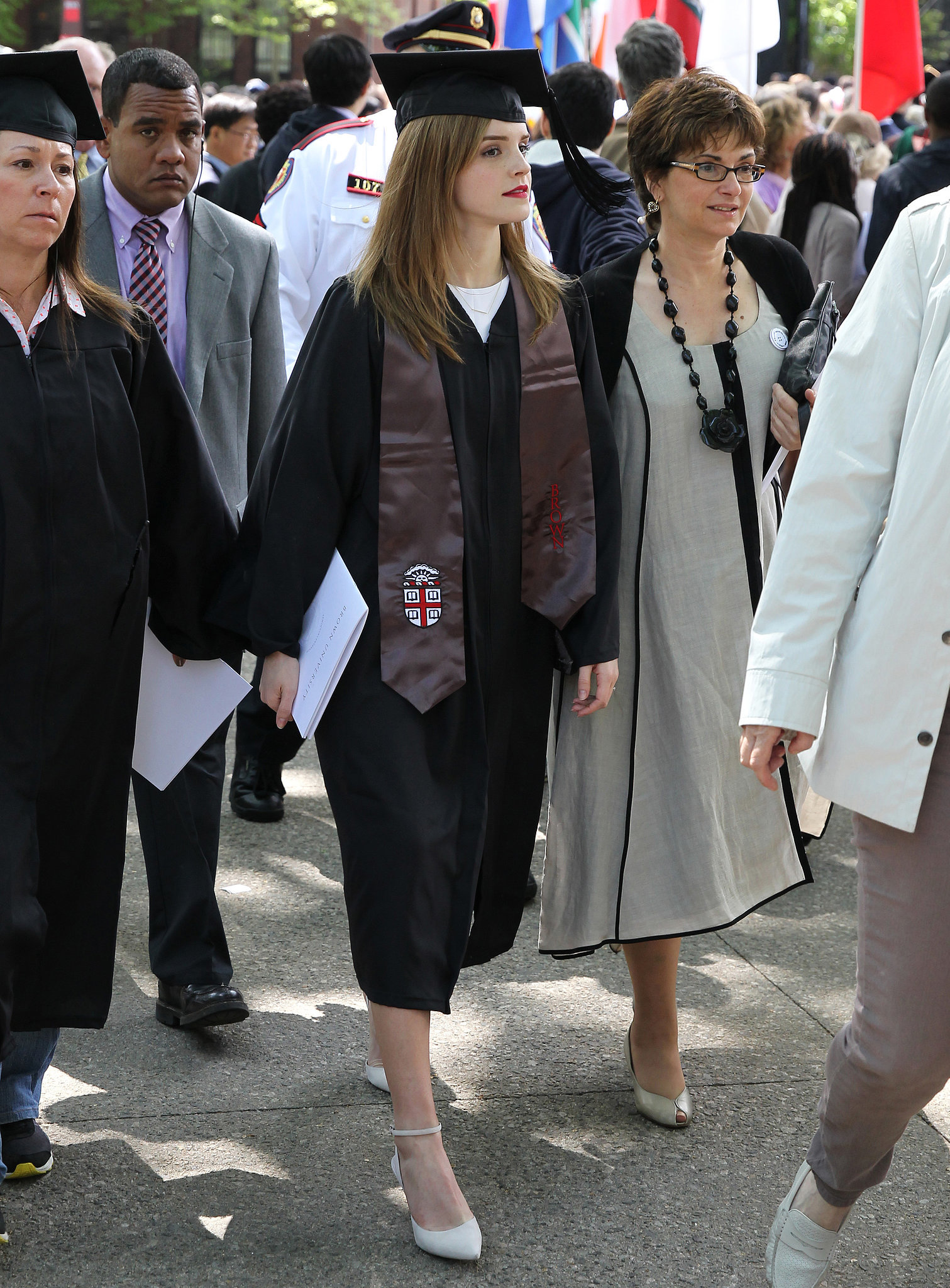 Source: FameFlynet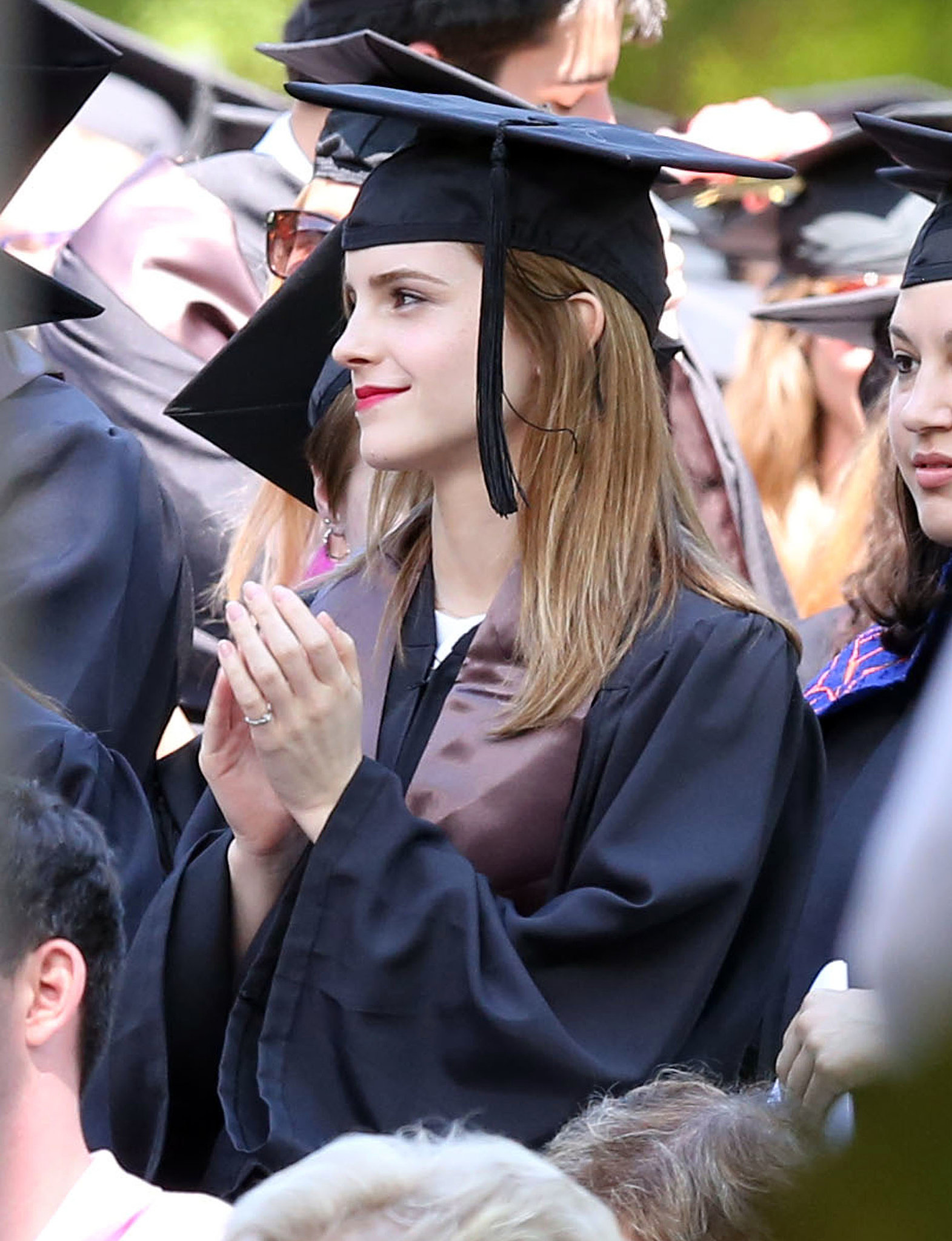 Source: FameFlynet