Emma Watson's Quotes About Beyonce and Feminism
Emma Watson Tweets Clarification For People Saying She Shamed Beyoncé's Feminism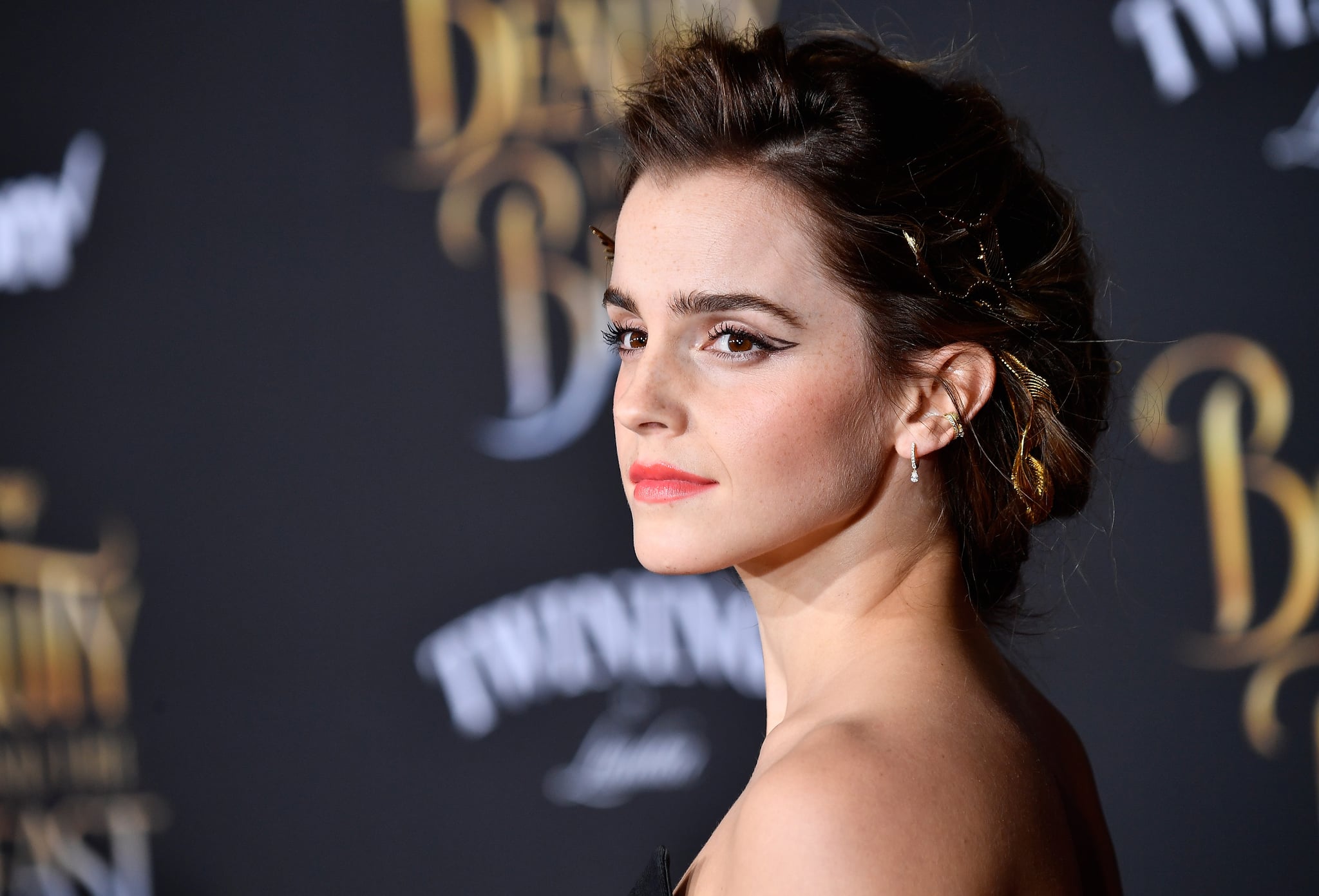 Emma Watson's recent photo shoot for Vanity Fair included an image of her posing topless except for a see-through jacket resting on her shoulders, and it wasn't long before internet trolls and tabloids alike criticized her underboob. According to them, you can't show off your body and be a feminist, which the outspoken activist and actress quickly shut down in a subsequent interview with Reuters. "Feminism is about giving women choice," she said, clearly frustrated. "Feminism is not a stick with which to beat other women. It's about freedom, it's about liberation, it's about equality."
Her plea, though impassioned, also received criticism, but this time from Beyoncé fans who accused her of hypocrisy. See, back in 2014, the Beauty and the Beast actress interviewed Tavi Gevinson for Wonderland, and their conversation included a critique from Emma about the music videos Beyoncé released along with her self-titled album. She said, "As I was watching [the videos] I felt very conflicted. I felt her message felt very conflicted in the sense that on the one hand she is putting herself in a category of a feminist, but then the camera, it felt very male, such a male voyeuristic experience of her."
In what can only be assumed to be a direct response to the Beyhive's outrage, Emma addressed the controversy on Twitter on Tuesday. "This is the part of my 2014 interview with Tavi where we talked about Beyoncé. My words are in bold," she told her followers, attaching screenshots of her entire conversation with Tavi rather than the one snippet the internet had been circulating.
This is the part of my 2014 interview with Tavi where we talked about Beyoncé. My words are in bold. pic.twitter.com/Y8vumOeyDT

— Emma Watson (@EmmaWatson) March 7, 2017
Though it's clear she still felt "conflicted" about Beyoncé's videos, there's somewhat of an explanation for her thoughts in the second part of her bolded text:
"[Beyoncé] does make it clear that she is performing for him. And the fact she wasn't doing it for a label, she was doing it for herself and the control that she has directing it and putting it out there, I agree is making her sexuality empowering because it is her choice.

The second is that I would say you do get sense of, 'I can be a feminist, I can be an intellectual, I can be all these other things, but I can also be OK with my femininity and being pretty and with all these things that I thought might negate my message or negate what I am about.' That really is the most interesting thing about the album. It is so inclusive and puts feminism and femininity and female empowerment on such a broad spectrum."
Ultimately Emma agreed that Beyoncé's choice to deliberately make her videos sexy fell under the wide and varied spectrum of feminism.