Gay Marriage Laws by Country
Scotland Joins Worldwide Gay-Marriage Wins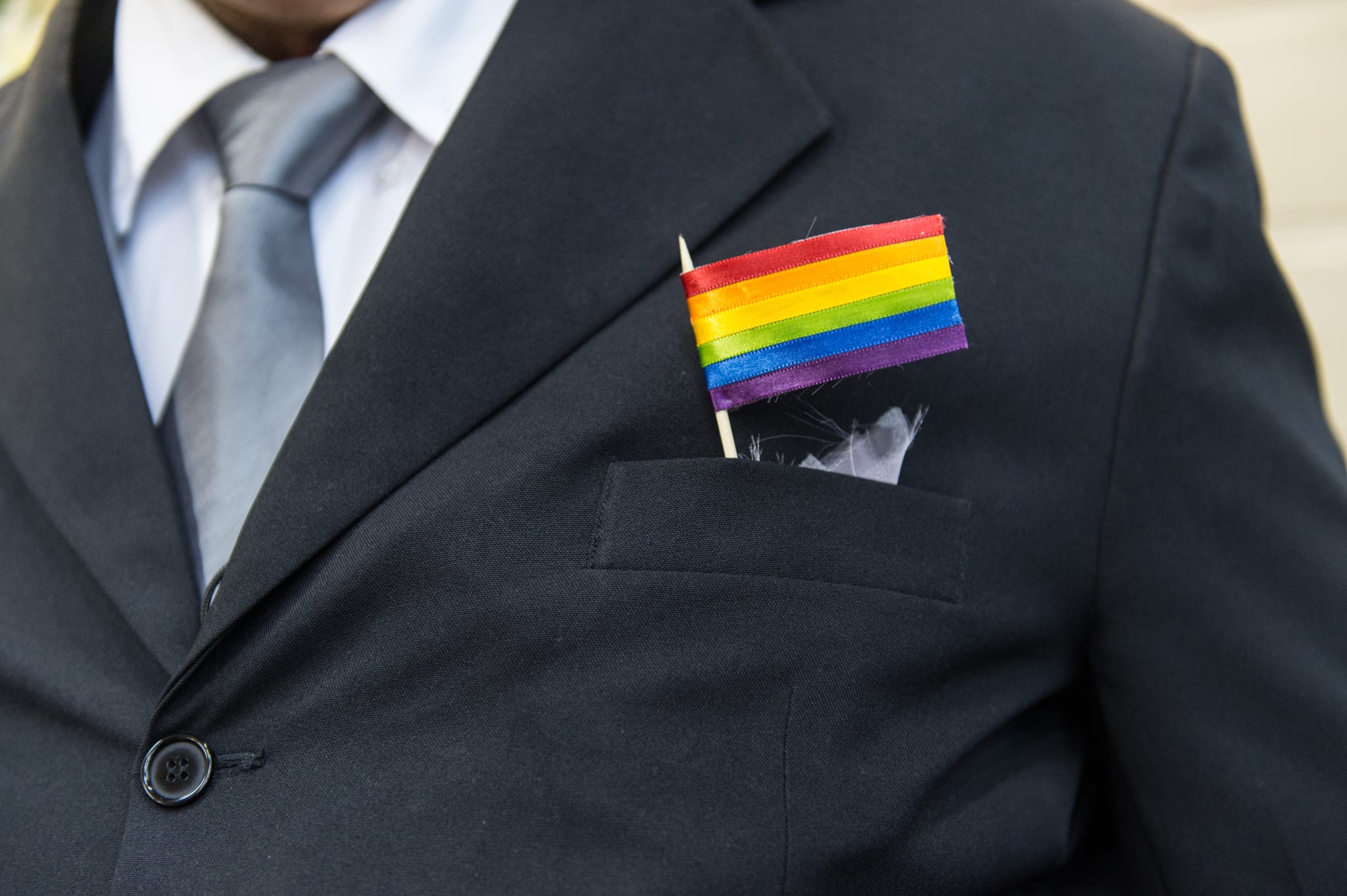 On Tuesday, Scotland became the 17th country to legalize gay marriage after a bill passed in the Scottish Parliament. The news comes after a big year for gay rights, as 2013 brought the Defense of Marriage Act's end in the US, Pope Francis's groundbreaking comments, and a series of countries across the globe taking action to legalize same-sex marriage.
We're seeing more and more wins for marriage equality around the world, but there's still a long way to go, especially considering that homosexuality is, sadly, punishable by death in some Asian and African countries. So as we hope to see more acceptance of the LGBT community globally, let's cheer on the countries that have paved the way for same-sex marriage by legalizing it nationwide.
The Netherlands: In 2001, the Netherlands became the first country to legalize same-sex marriage. The country's first marriage was performed in Amsterdam's city hall on April 1, 2001.
Belgium: The country's gay-marriage law took effect June 1, 2003.
Spain: Same-sex marriage has been legal in Spain since July 3, 2005.
Canada: On July 20, 2005, Canada became the first country in the Americas to legalize same-sex marriage nationwide.
South Africa: Same-sex marriage became law in South Africa on Nov. 30, 2006, marking the first and so far only African country to do so.
Norway: Norway's gay-marriage law went into effect on Jan. 1, 2009.
Sweden: Same-sex marriage became legal in Sweden on May 1, 2009.
Portugal: On June 5, 2010, same-sex marriage was legalized in Portugal.
Iceland: Iceland's same-sex marriage law took effect on June 27, 2010.
Argentina: Same-sex marriage in Argentina has been legal since July 22, 2010. Argentina was the first country in Latin America to allow same-sex marriage nationwide.
Denmark: On June 15, 2012, Denmark's gay-marriage law took effect. The country was also the first in the world to legally recognize same-sex couples through registered partnerships, doing so in 1989.
Uruguay: On April 10, 2013, Uruguayan lawmakers voted to legalize gay marriage, marking the second South American country to do so.
New Zealand: On April 17, 2013, lawmakers in New Zealand passed a new law legalizing same-sex marriage. The bill will take effect in August.
France: France also legalized gay marriage in April 2013 with a law sponsored by the new Socialist President Francois Hollande.
Britain: After a bill to legalize same-sex marriage cleared Parliament, Queen Elizabeth II signed off to make it official on July 17, 2013.
Brazil: Same-sex marriage became a right in Brazil in May 2013, and Rio held the biggest-ever mass ceremony in Rio de Janeiro in December, when more than 100 gay couples said, "I do."
Scotland: On Feb. 4, Scotland's same-sex marriage bill passed, and the first weddings are expected to take place in the Fall.