Gifts For the Royal Family
What Do You Get For the Family That Has Everything?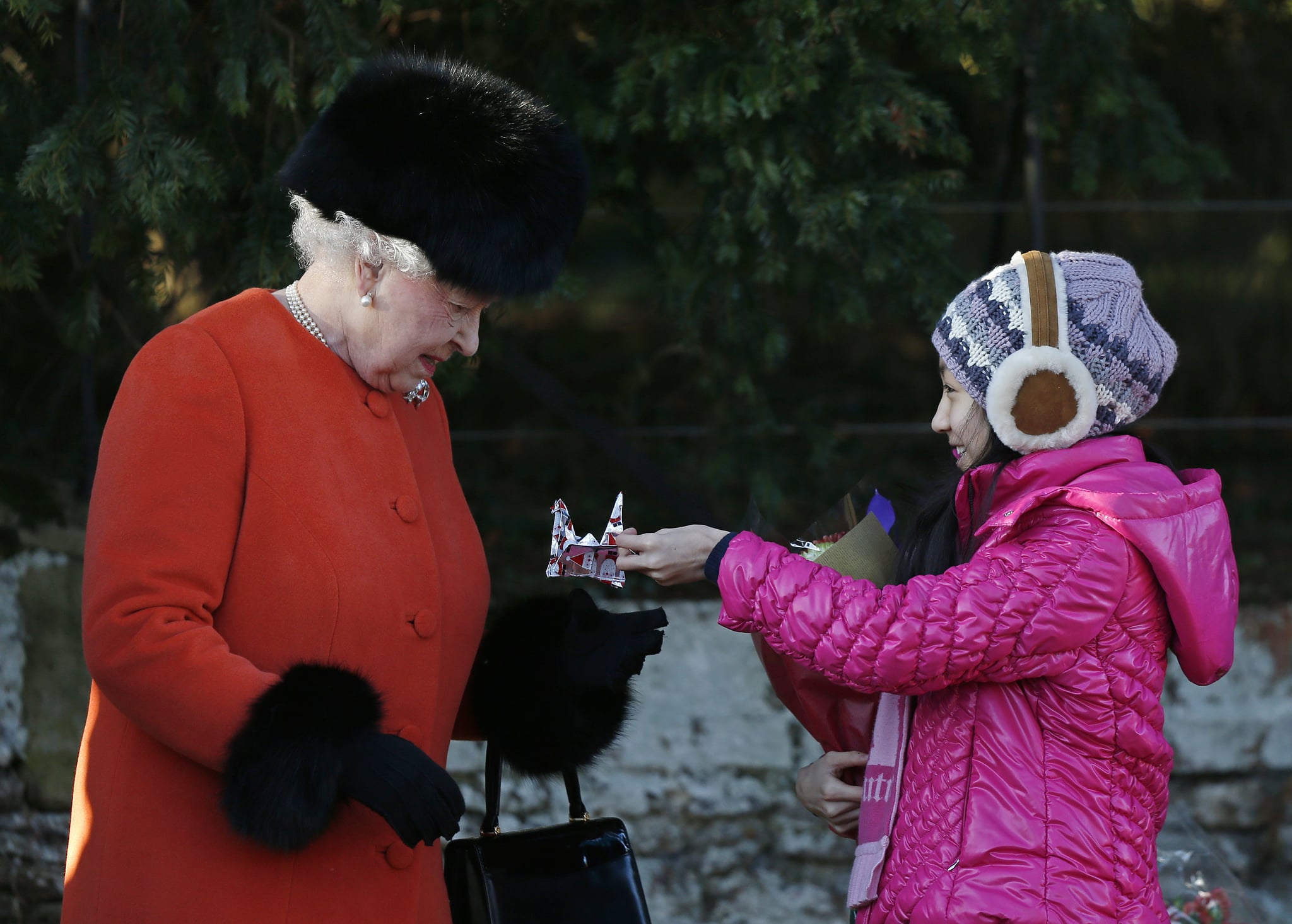 What do you get for the family that has everything? Well, according to the list of gifts acquired by the royal family in 2013, people got Queen Elizabeth II and co. some really weird things. Buckingham Palace and Clarence House have released the official gift lists of the royals, and they range from a simple bottle of water to some very oddly titled books. The press releases detail every item that the royals have acquired from their official visits — or, for Prince Charles and his family, what they received on official state visits abroad. Unfortunately, the lists don't include any gifts that the Duke and Duchess of Cambridge received, as they did not travel overseas on official business last year. However, that doesn't mean the gifts that the other royals got were any less strange. See our list of the oddest royal gifts, from the questionable to the downright silly.
Chocolate Windsor Castle, given to the queen
Family photograph set on a bejeweled ostrich egg, given to the queen
Pair of personalized Nike sneakers, given to Prince Harry
12 bottles of olive oil, given to Prince Charles
Brown leather flying jacket, given to Prince Harry by First Lady Michelle Obama
A radio alarm clock, given to the queen by BBC
A fleece jacket, given to Prince Harry by New Jersey Gov. Chris Christie
A miner's lamp, given to Prince Philip
Two collapsable chairs, given to the Earl and Countess of Wessex
A bottle of beer, given to Prince Philip
A portrait of the queen burned onto a tree trunk, given to the queen by the Sri Lankan parliament
Six pairs of gardening gloves, given to the Earl and Countess of Wessex
Coconut shell containing rice, given to Prince Charles
Several sample bottles of Holywell Malvern Spring Water, given to the queen
A first-edition copy of The Bone and Joint Journal, given to the queen
A locking wheel nut from an old car on a presentational plinth, given to the Duke of Kent
A gingerbread cathedral, given to the Duke of York
A garden gnome, give to Princess Anne
A commemorative Oyster card (London's version of a subway card), given to the queen
A book titled Your Arms Remind Me of Pork Luncheon Meat, given to Princess Anne