Gwyneth Paltrow Talking About Chris Martin
Gwyneth Paltrow's Cryptic Quotes on Marriage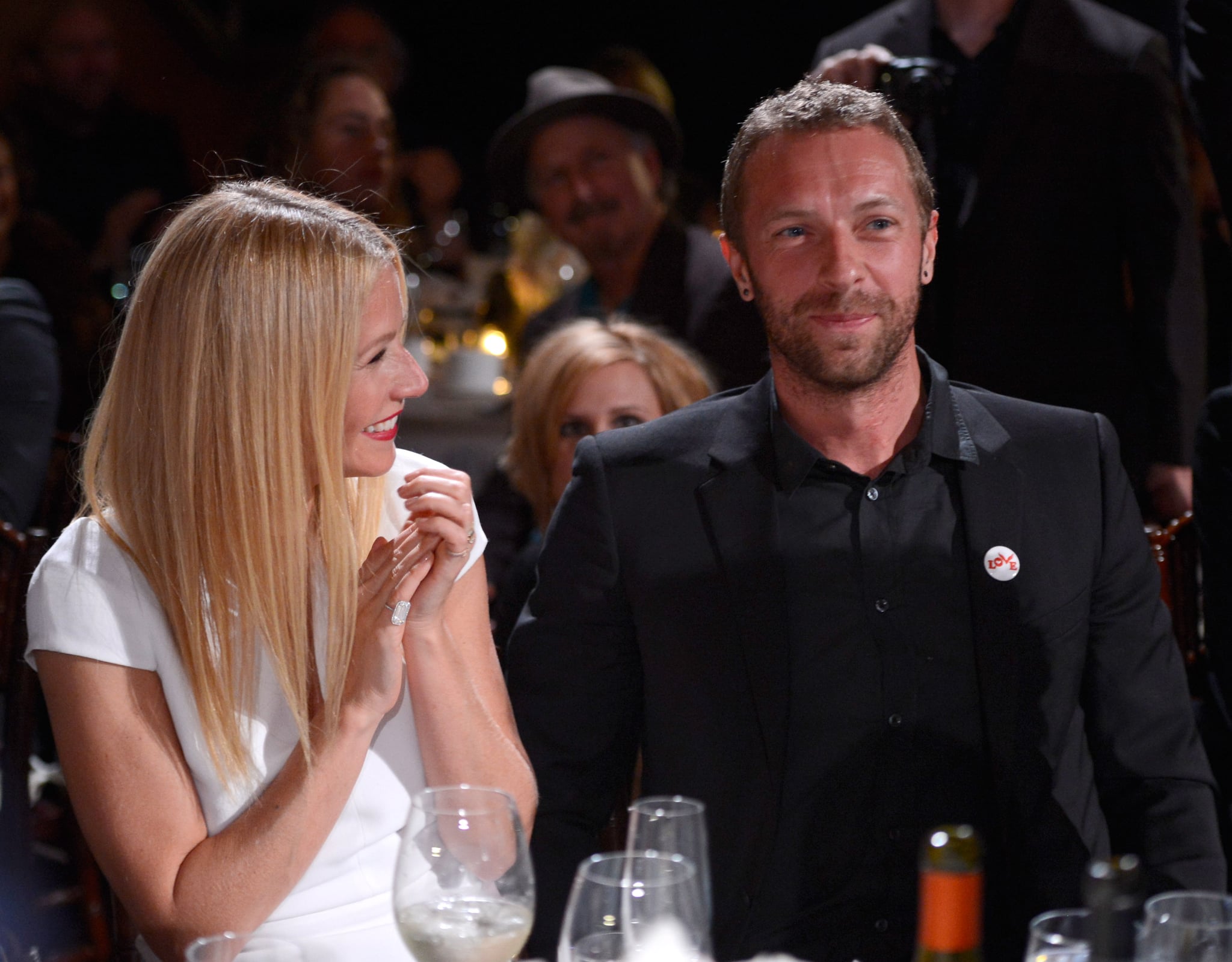 Gwyneth Paltrow and Chris Martin are separating after 10 years of marriage. The actress announced the sad news in a note on her GOOP blog Tuesday, saying, "It is with hearts full of sadness that we have decided to separate." As shocking as their split is, we may be able to glean insight about the couple's marriage from some of Gwyneth's recent quotes. Here are some of the things she's said in interviews over the years that could potentially have warned us of their parting ways:
On marriage: "It's hard being married. You go through great times, you go through terrible times. We're the same as any couple."
On divorce: "I asked my dad once, 'How did you and mom stay married for 33 years?' And he said, 'Well, we never wanted to get divorced at the same time'. And I think that's what happens. . . . When two people throw in the towel at the same time, then you break up, but if one person's saying, 'come on, we can do this,' you carry on."
On infidelity: "Life is long. I have friends who I love and admire who have had an affair. When I was younger, I would have said he's a terrible person or she's a terrible person. But who made these laws?"
On forgiveness: "I think that if the idea of being committed to someone is important to you, you begin to value certain parts of your social life over another. No couple is the same, and as such, every couple takes on different challenges. I would like to think that I would be forgiving and/or forgiven, but I can't give an honest answer as I haven't really experienced that."
On being betrayed: "I think it would be hard for me to be one of those wives who finds out there's been something going on behind my back 20 years in. It would definitely make things harder, but I believe that if there's authenticity and honesty right off the bat, things will be OK."
On growing together: "We are growing into very similar people. It's cool, it's good. It's not always easy, though!"
On falling out of love: "I think you do fall in and out of love and you just keep going, and every time you go through a really difficult phase, you rediscover something new and it just gets better."
On being demanding: "I never say, 'Where are you? You should be home by now.' I never place demands on him because I think he's a really talented man and he's putting something good into the world."