Halle Berry's Net Worth
Halle Berry's Net Worth Just Continues to Grow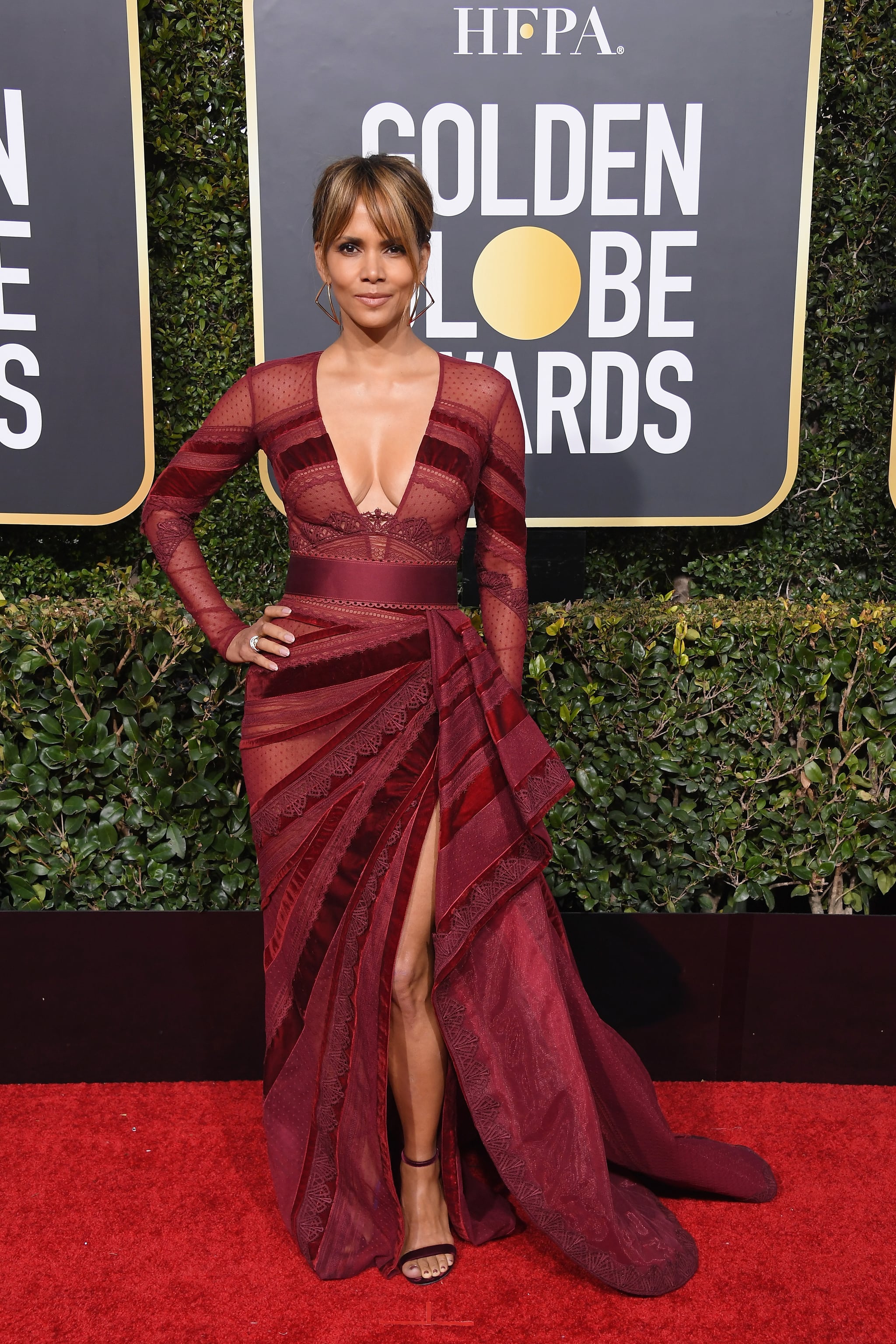 Halle Berry's net worth might surprise you, given that her career has had its ups and downs. According to People, Halle's net worth was at $70 million by 2012, and it most likely has grown to about $80 million in the years since. Berry's highest-earning days as an actress came in the mid-2000s. In 2007, The Hollywood Reporter named her one of the top 10 earning actresses in Hollywood, in the same company as Reese Witherspoon, Angelina Jolie, Nicole Kidman, and more. At the time, Halle was listed as having a standard salary of around $10 million per film, in large part due to her relatively recent Oscar win for Monster's Ball in 2002.
Berry's most successful film projects were the original trilogy of X-Men films, which were superhero blockbusters long before the genre became a near certainty at the box office. At the time of the first film, Halle hadn't yet broken through, so she was most likely paid considerably less, but as the films increased their budgets and box office and as Halle became a more high-profile star, her salary would have risen in turn. It's worth noting that the $10 million per film number cited by The Hollywood Reporter was listed only one year after the final X-Men film, 2006's The Last Stand.
Unfortunately, Halle also starred in quite a few box office flops over the years, although it's likely that she still took home a significant salary, at least in the early days. Catwoman in 2004 didn't do well at the box office, as did 2012's Cloud Atlas. A move to the small screen in 2014, however, proved to be a smart financial move for Halle. E! reported that Halle's salary for the drama series Extant was $100,000 per episode, according to an Entertainment Weekly interview. The show lasted for two seasons of 13 episodes apiece, with no word as to whether or not Halle's salary changed in season two; either way, she brought home millions just from that role alone. She also seems to be rebounding into more successful projects, with her most recent role as part of the John Wick franchise and a role in Kingsman: The Golden Circle. Halle also briefly reprised her role as Storm in 2014's time-traveling X-Men: Days of Future Past, although her salary for these roles has not been made public knowledge.
Halle has also been able to bring in money from other sources as well. Back in 2009, Variety reported that she was selling her home in Beverly Hills for a cool $5 million. Over the years, she's also signed endorsement deals with some major fashion and beauty brands, including the makeup and beauty brand Revlon and the designer brand Versace. She's been selling her own perfumes for the past several years, which are available at a variety of affordable retailers.
Over the years, Halle has proven true what a lot of people sometimes forget about Hollywood: a breakout role doesn't always mean more great roles, and even a top-notch leading actor doesn't guarantee box office success if the other pieces don't also fall into place just right. Fortunately for her, Halle has been able to amass an enviable net worth through it all!