Hillary Clinton in People Magazine June 2014
Hillary Clinton Gets Candid About 2016, Monica Lewinsky, and More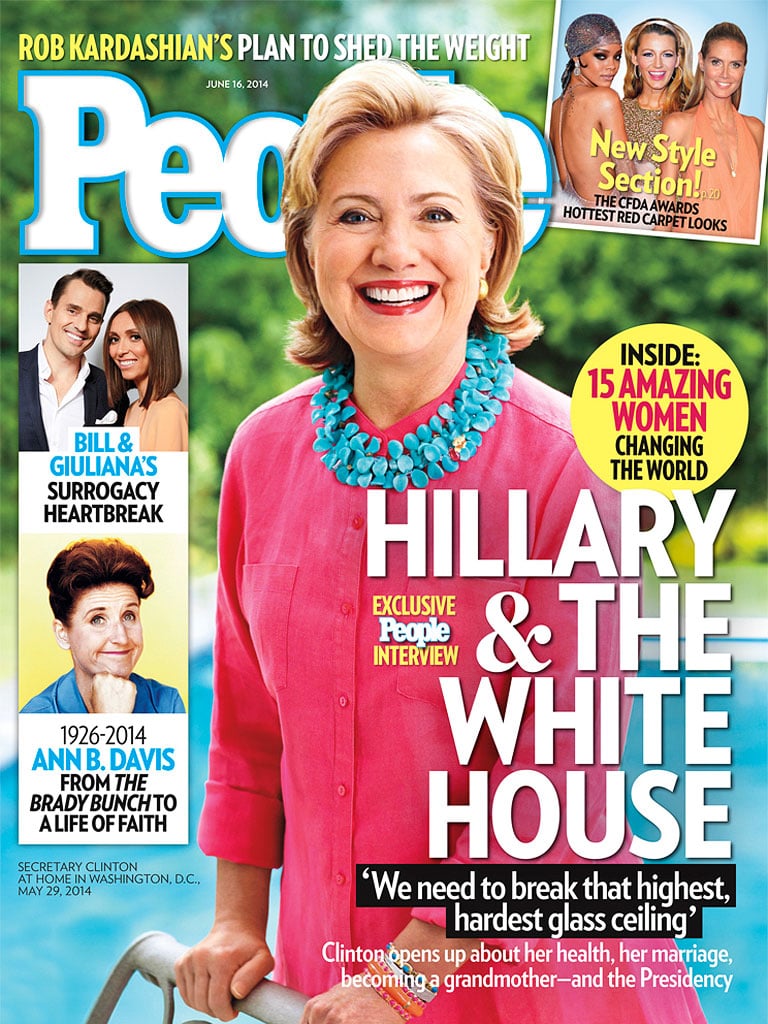 Source: People / Stewart Shining
Even Hillary Clinton couldn't stop watching House of Cards! In a new interview, Hillary told People about life as a private citizen while still living in the public eye and opened up about her new book, Hard Choices, her soon-to-be role as grandma, and her time as first lady. She also addressed Monica Lewinsky's recent Vanity Fair essay, which came out in early May, saying that she didn't read it and she's "moved on." For her thoughts on the 2016 race and more, take a look at some of Hillary's must-read quotes below.
On possibly running in 2016: "I know I have a decision to make. But part of what I've been thinking about, is everything I'm interested in and everything I enjoy doing — and with the extra added joy of 'I'm about to become a grandmother,' I want to live in the moment. At the same time I am concerned about what I see happening in the country and in the world."
On relaxing with her husband, Bill: "[We] totally binge-watched the first season of House of Cards."
On becoming a private citizen: "Oh, my gosh. I slept in to probably 8 o'clock. That's good, huh?"
On her work within the Clinton Foundation: "I'm just too active and involved. But what I've loved is having my own schedule."
On whether she read Monica Lewinsky's essay: "I think everybody needs to look to the future."
On reports that she called Lewinsky a "narcissistic loony toon": "I'm not going to comment on what did and didn't happen."
Front Page