Hillary Clinton Speech at 2017 Teen Vogue Summit
Hillary Clinton and Yara Shahidi Tell Young Women Things Will Be OK — "If We Act"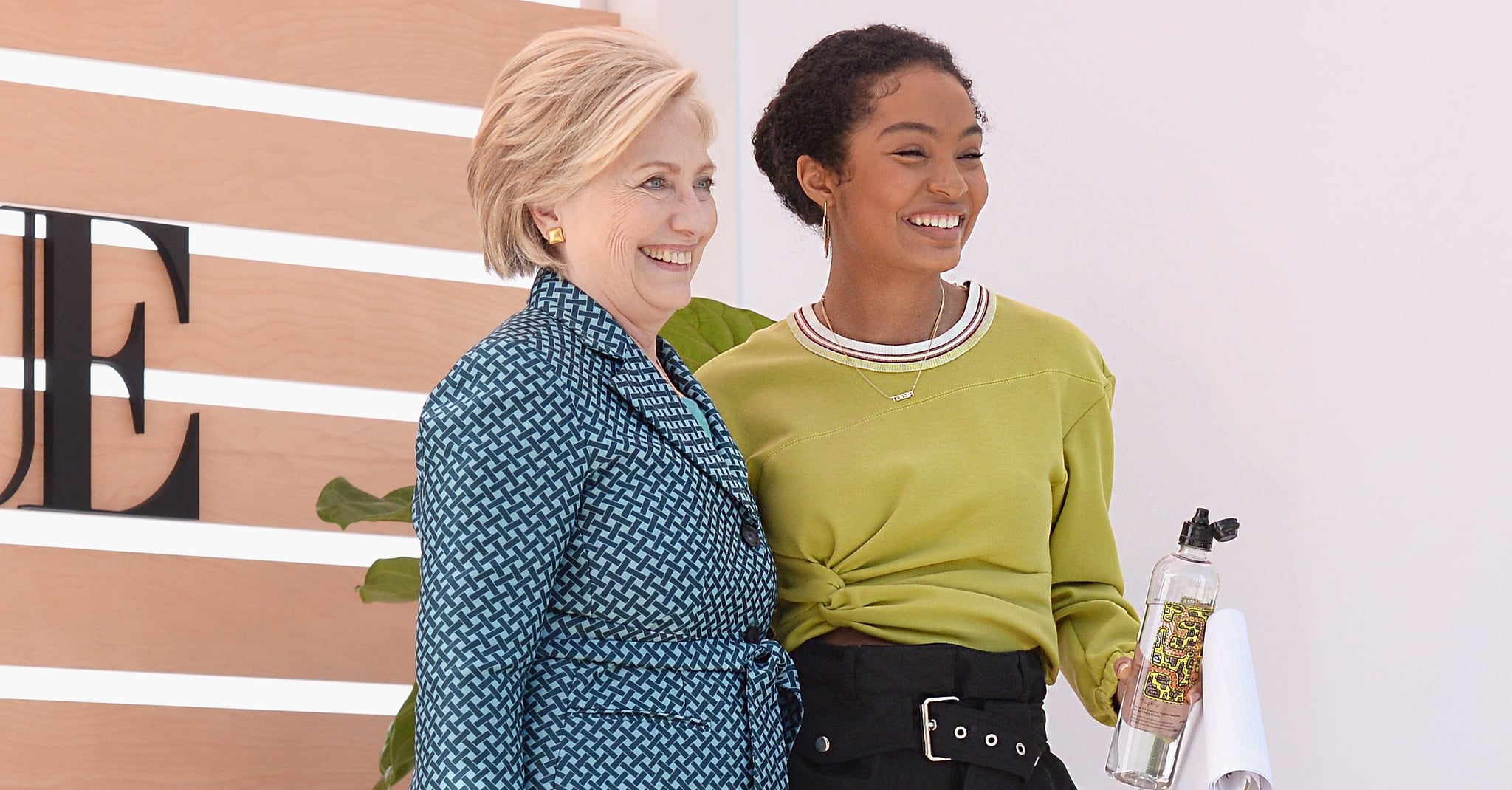 Marley Dias, the upbeat and bespectacled 12-year-old founder of #BlackGirlBooks, was in charge of fielding questions from the audience for Hillary Clinton and Yara Shahidi at the Teen Vogue Summit. "The biggest request is for both of you to just say everything's going to be OK," Marley said. The ask was a heartbreaker. It was a request I wish teen girls didn't feel they had to make, but as one of the few adult women in the crowd, I realized I wanted to hear Hillary say it, too.
"It's up to us, but if we act, everything is going to be OK," Hillary reassured the crowd of hundreds of young women, about 50 of whom had earned scholarships to travel from across the country to the two-day summit. Her measured response summed up the theme of her conversation with teen activist and Black-ish star Yara Shahidi at the event's keynote: hopeful, but under no illusions about the challenges young women and younger generations are facing.
Hundreds of teens milled around on the morning of Dec. 2 before Hillary spoke, claiming faux fur beanbags and folding chairs on a sprawling corporate campus in Playa Vista, CA. Seats near the stage, where the woman who nearly shattered that last glass ceiling would share some wisdom, went fast. When Hillary and Yara took the stage, girls rushed forward to snap photos and wave.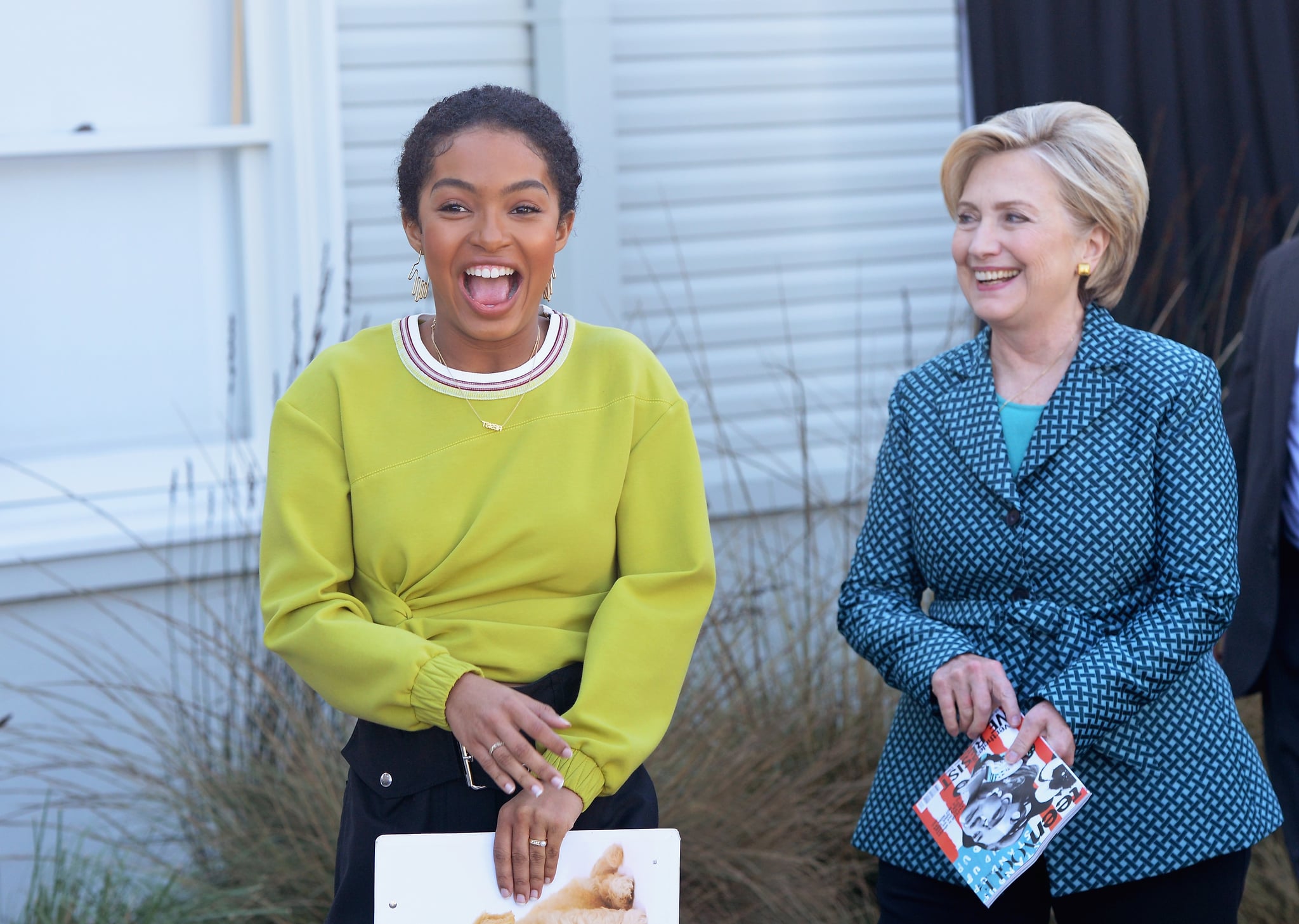 Hillary and Yara, who is heading to Harvard in the Fall, talked about mentorship, the power of midterm elections, and college life during their half-hour conversation. Early in their chat, Yara brought up the current administration and said it reminded her of author James Baldwin's famous quote: "Do I really want to be integrated into a burning house?" Yara wanted to know: "Is there a way to put out this fire?"
"This is a burning house," Hillary said. "Now, hopefully, the fire isn't that big yet, and there's still a lot of time to put it out. But it will only be put out by people standing up and claiming their rights, claiming their their values again, and voting. In 2018, we have a chance to stop this mean-spirited effort to undermine our rights and set our progress back, but it will only happen if people can get out and vote."
"I came of age in the civil rights movement, the women's rights movement . . . That didn't happen by accident. It happened because people marched and protested."
Hillary also likened the era Yara and the girls in the crowd are living through to her own youth. "I came of age in the civil rights movement, the women's rights movement . . . I saw, as you did, all the amazing progress that was made under the gay rights movement. That didn't happen by accident. It happened because people marched and protested," she said. "They stood up; they spoke out. They defended their views and their values, their very core beings. They defended their very values . . . They also helped to pass laws and enforce those laws. Make no mistake that the current administration and their allies in Congress want to undo a lot of that progress."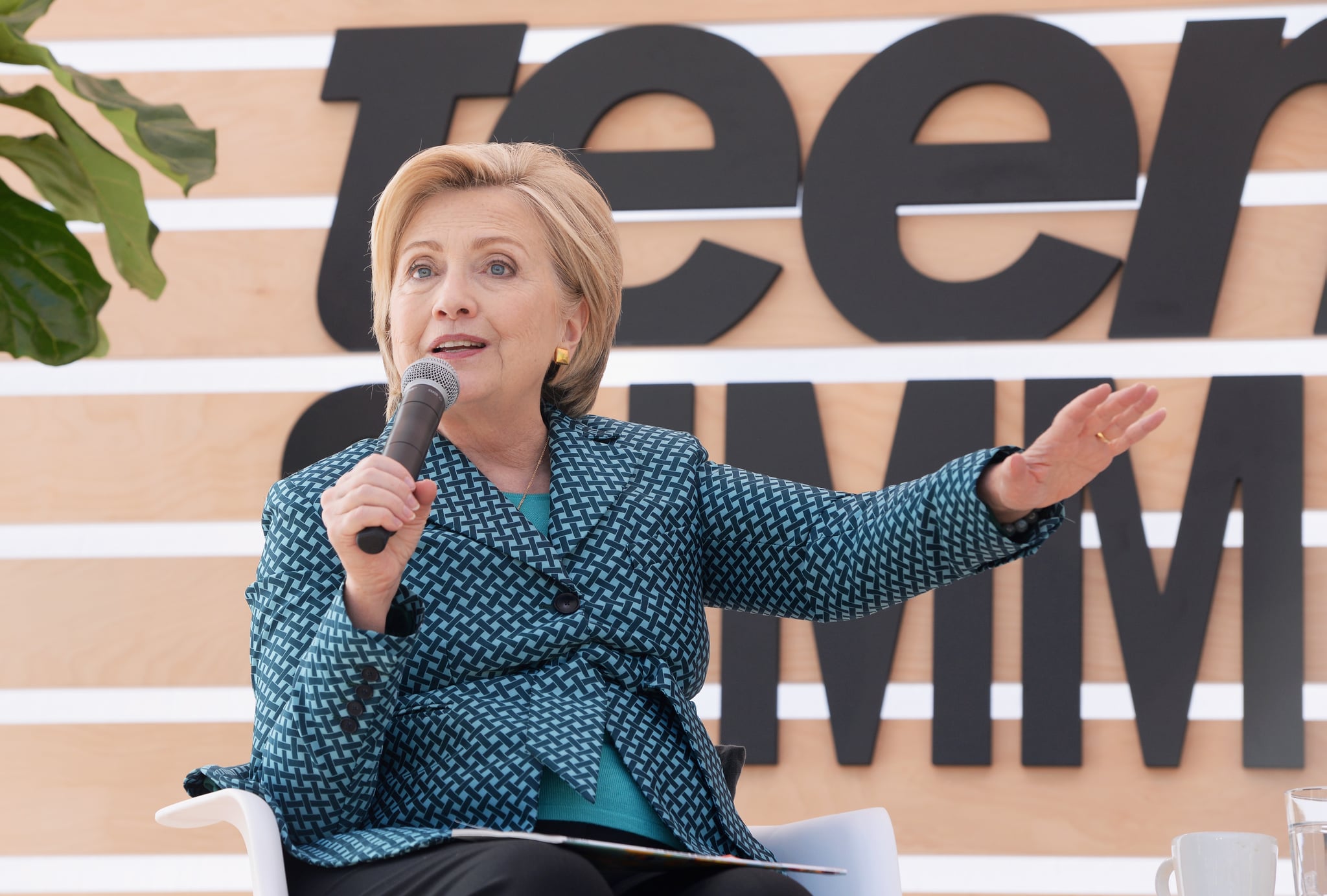 Frequently in their conversation, Hillary and Yara urged young women to get out and vote — in every election — as soon as they were eligible. And Hillary also cautioned against holding out for an ideal candidate. "Don't look for the perfect campaign and the perfect candidate, because there's no such thing as a perfect human being," she urged. "Look for people who generally agree with you."
At that, a voice from the crowd shouted out, "You're perfect, Hillary!"
"No. Thank you," she laughed from the stage as the audience clapped. "Nice try, but no."