House of Cards Actress Elizabeth Norment Has Died
See Kevin Spacey's Touching Tribute to House of Cards Actress Elizabeth Norment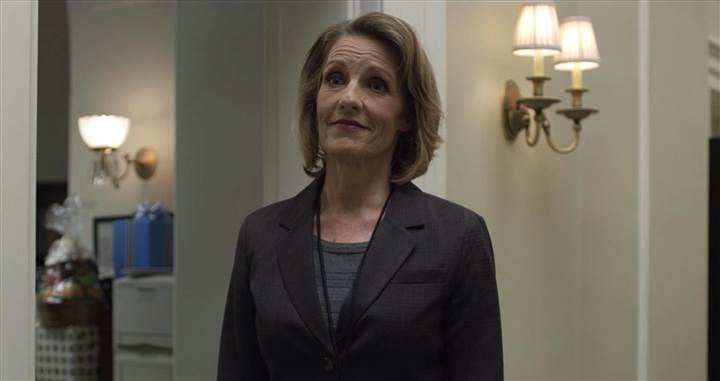 Actress Elizabeth Norment has died at the age of 61. Norment, who recently played the secretary to Kevin Spacey's Frank Underwood on House of Cards, passed away on Oct. 13, her sister told The Hollywood Reporter.
Since news of her passing has come to light, Spacey shared his sentiments on Twitter, stating "RIP Elizabeth Norment. We all loved her and she leaves a void in all of us here at HoC's." Producer Beau Williamson also released a statement, "Everyone at House of Cards is deeply saddened by Elizabeth's passing," he said. "She was a talented actress, a warm soul, and a good friend to us all."
Before joining the cast of Netflix's hit dark political drama, Elizabeth acted on a number of other popular shows including Law & Order, Party of Five, and ER.