How Did Brittany Furlan and Tommy Lee Meet?
The Way Tommy Lee and Brittany Furlan Met Is Totally Bizarre, but Also Kinda Cute?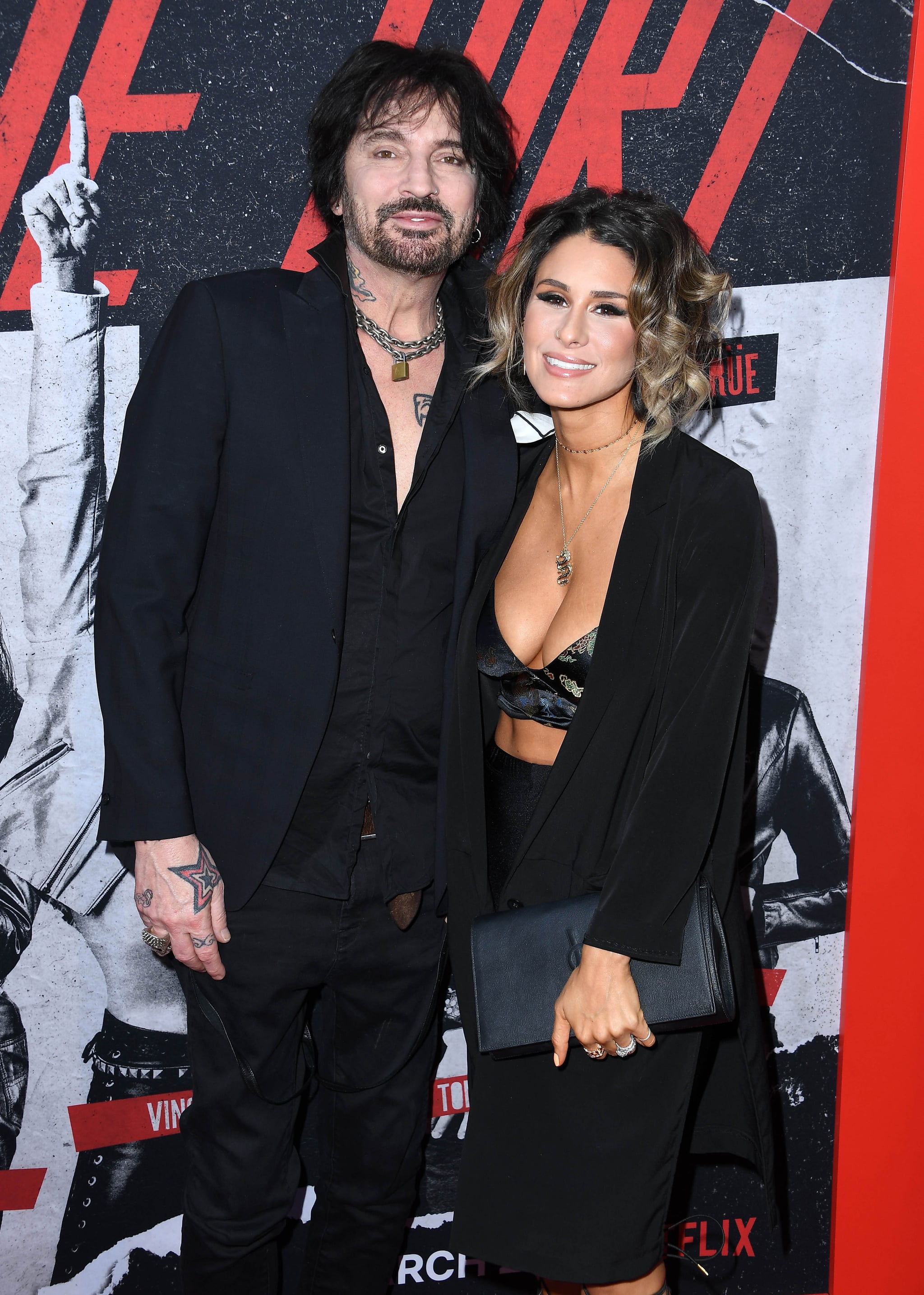 It's a tale as old as time: heavy-metal drummer follows viral social media sensation, arranges to meet her in real life, and falls in love. OK, maybe not, but that's the modern love story of 59-year-old Mötley Crüe cofounder Tommy Lee and 35-year-old former Vine star Brittany Furlan, who tied the knot on Valentine's Day in 2019, exactly one year after they got engaged.
This is the drummer's fourth marriage (Lee previously married model Elaine Starchuk, actor Heather Locklear, and actor Pamela Anderson, with whom he shares two sons), but it's the first for Furlan, as well as her first fulfilling relationship. As she said in the 2018 Netflix documentary "The American Meme," "I met someone who I can trust because I didn't trust anybody that I've dated before. I'd say Tommy is my first true love and I am finally safe and happy." Despite their unconventional start, you have to admit that's pretty sweet.
The pair started dating in June 2017, but according to Lee, he followed the social media queen long before he met her and thought she was "funny and stupid and cute and beautiful." According to Furlan, she was also a fan of Lee, explaining to Fox News, "I was a Methods of Mayhem fan and Mötley Crüe fan. I wasn't a huge fan — I didn't listen to a bunch of Mötley Crüe, but I definitely liked Methods of Mayhem and I always thought he was super attractive."
The two finally decided to meet IRL, and dating rumors began when they were spotted hanging out together in Calabasas, CA, looking cozy during a romantic sushi dinner at Banzai Sushi. Since then, they certainly haven't been shy about showing off their love on Instagram. Eight months after they started dating, Furlan debuted her giant heart-shaped rock with the caption, "Well this certainly beats chocolates! Say hello to future Mrs. Lee." She also shared the news on Twitter, writing, "Best day of my life!!!! I can't wait to get to spend forever with my best friend."
Until up late 2016, Furlan was engaged to a fellow Vine star and regular collaborator, Randal Kirk II, while Lee was still engaged to singer Sofia Toufa, to whom he'd proposed in 2014. Furlan briefly dated director Jordan Vogt-Roberts before meeting Lee, but she was the rock star's first relationship after breaking off his engagement.
Though Lee may be the better known of the two, Furlan isn't just known for being the most-followed female video star on Vine up until November 2015. She has also appeared in the flicks "We Are Your Friends" and "The Unicorn," as well as in the music video for Pitbull's "Fireball." She even has a background role in the Mötley Crüe biopic "The Dirt," which is credited on IMDb as "Biker Chick." In place of Vine, she uses Instagram as her primary social media outlet now, where she has 2.3 million followers and posts a combination of memes and shots of her daily life.