How Did Princess Margaret Die?
How Did Princess Margaret Die? The Depressing End to an Unconventional Royal Life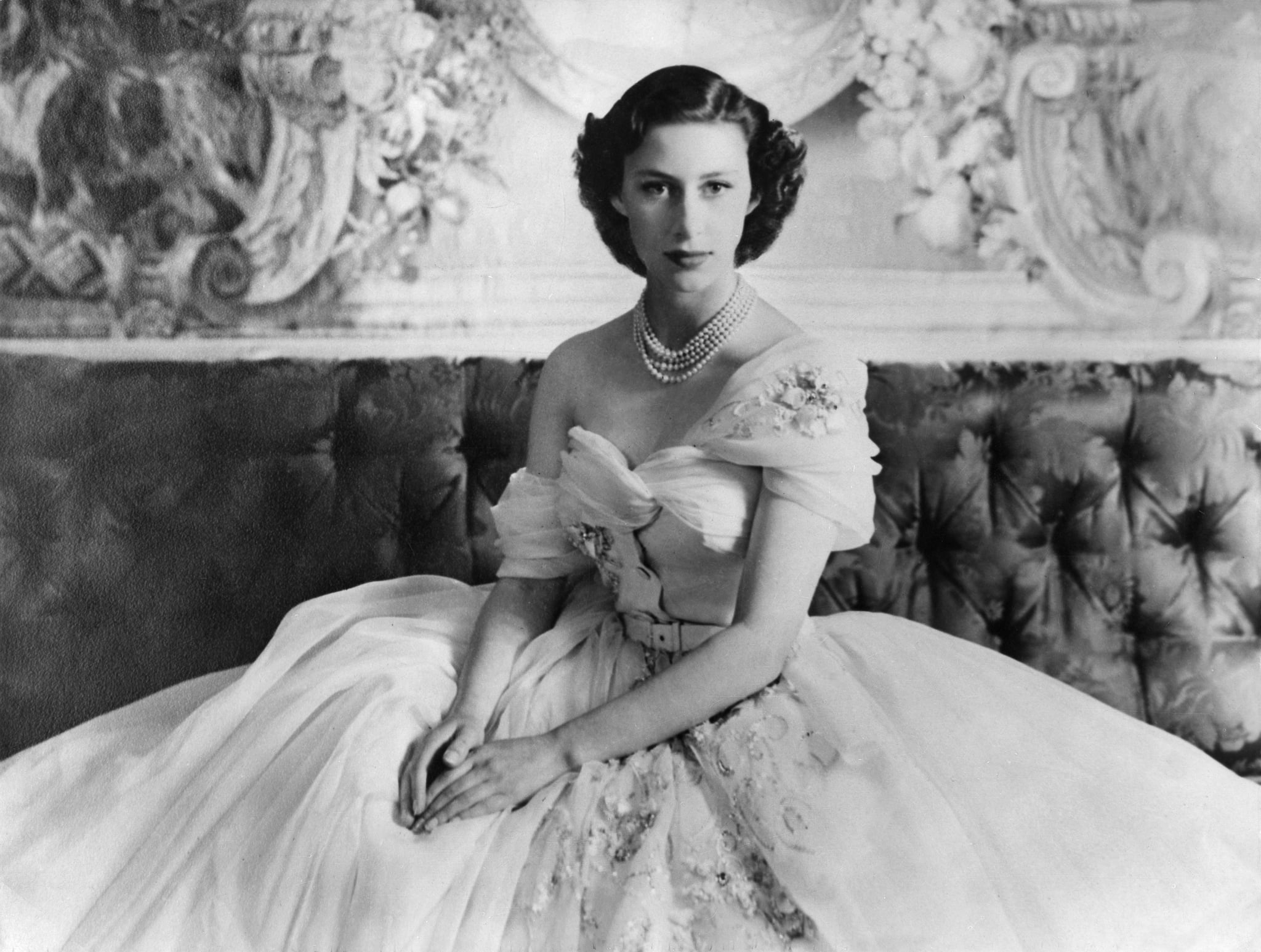 Image Source: Getty / ullstein bild Dtl.
The second season of Netflix's hit series The Crown shed lots of light on Queen Elizabeth II's hapless younger sister, Princess Margaret. From her dramatic love life and nude photo scandal to her penchant for drinking and smoking, it's been made abundantly clear what most royal family aficionados knew all along: Margaret was never meant to blend in. She was always going to stand out.
Margaret was everything you'd expect a spare heir to be; much like Prince Harry and Princess Charlotte after her, she was irresistibly charming, attention-seeking, extroverted, and much more rebellious than her older sister — after all, if you don't bear the direct responsibility of one day taking the throne, you have less pressure put on you to be perfect. Margaret was only 22 when her sister became queen, and while her duties mostly consisted of representing the family on royal tours of Jamaica, Japan, Australia, and the US, she also had a vested interest in welfare charities, music, and the ballet.
After failed engagements, one divorce, two children, and a handful of extramarital affairs, Princess Margaret's royal reputation wasn't one to be desired. Throughout her later life, her health began to severely decline and the glamorous jet-set lifestyle she was known for faded away; a cigarette smoker since 15, Margaret had part of her left lung removed in 1985 (an operation similar to the one her father, King George VI, underwent three decades earlier) — and though she was able to kick the habit some years later, she continued to drink heavily. The '90s brought a bout with pneumonia, a mild stroke, and a bathroom incident — during which her feet were burned from scalding-hot bathwater — that resulted in loss of mobility to her feet.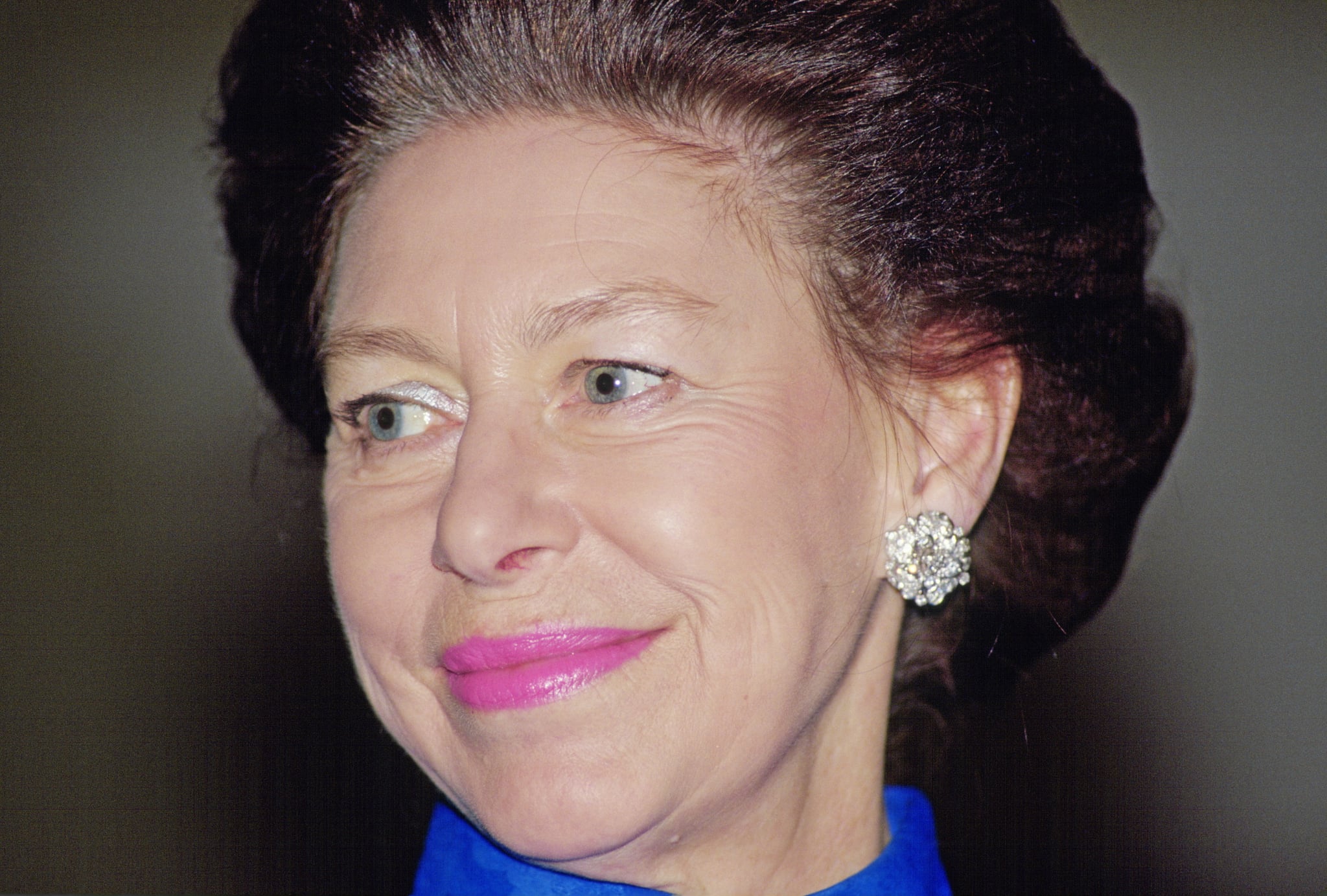 Image Source: Getty / Tim Graham
By the early 2000s, Margaret needed help walking (and would sometimes use a wheelchair), and in January and March 2001, she suffered more strokes that inhibited her vision and paralyzed her left side. By the end of that year, Margaret would make only two official public appearances; one in August for the 101st birthday party of the Queen Mother and one in December to celebrate her aunt Princess Alice's 100th birthday.
Margaret was everything you'd expect a spare heir to be; she was irresistibly charming, attention-seeking, extroverted, and much more rebellious than her older sister.
On Feb. 9, 2002, Princess Margaret died at the King Edward VII Hospital in London after suffering another stroke. She was 71. Her sister, Queen Elizabeth II, announced the news "with great sadness" in a statement from Buckingham Palace. A private service for family and friends was held six days later, on the 50th anniversary of her beloved father's own funeral. Margaret was cremated — a rarity for royals — and her ashes were placed in the tomb with her parents, King George VI and the Queen Mother (her mother died just seven weeks after Margaret), at Windsor Castle. In April 2002, a state memorial service was held for Margaret at Westminster Abbey. And like the unconventional badass that she was, Margaret even wrote her own epitaph, which was carved on a memorial stone.
We thank thee Lord who by thy spirit doth our faith restore
When we with worldly things commune & prayerless close our door
We lose our precious gift divine to worship and adore
Then thou our Saviour, fill our hearts to love thee evermore
As far as her legacy goes, royal biographers have posited that Margaret paved the way for future members of the family to come out on the other side after divorce. Without her public split from Earl of Snowdon in 1978 — and bearing the brunt of bad press and criticism that came with it — it may not have been as easy for her niece, Princess Anne, and nephews Charles and Andrew to go through with their own divorces (from Captain Mark Phillips, Princess Diana, and Sarah, Duchess of York, respectively).