How Did Princess Margaret Meet Antony Armstrong-Jones?
How Princess Margaret and Lord Snowdon Went From Strangers to Royal Married Icons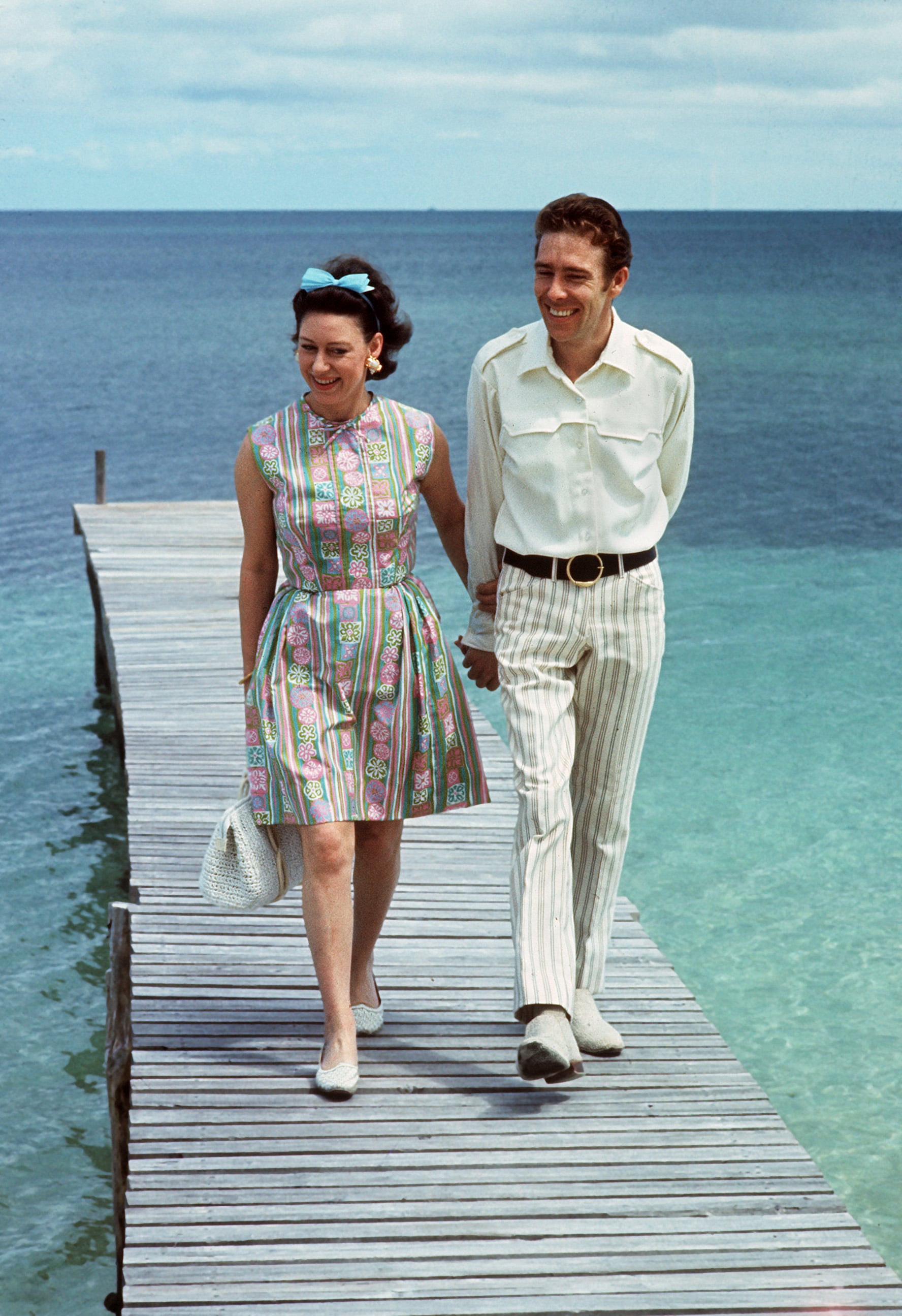 She was a royal and he was a commoner, and it wasn't love at first sight. However, Princess Margaret and photographer Antony Armstrong-Jones, who became the Earl of Snowdon, married in May 1960 — something you know if you watch Netflix's The Crown. Their meeting may not have been noteworthy, but their marriage and their divorce certainly were.
Princess Margaret, the younger sister of Queen Elizabeth II, met Antony, nicknamed Tony, at a dinner party in 1958. Although she seemed drawn to him, it wasn't a romantic draw right away.
"The princess was very amused by Tony, she thought he was full of chat and fun," Anne de Courcy, author of Snowdon: the Biography, said on PBS's Margaret: The Rebel Princess. "At first she thought he was gay and said that he, you know, she sort of dismissed him as the idea of a boyfriend."
Princess Margaret's feelings on him changed when one of her admirers asked for a picture of her and if a new photographer could take it. She allowed it, and she came face to face with Tony again. He's described as having been charming and being able to get people to do what he wanted. Princess Margaret's thoughts on his sexuality may not have been unwarranted, because it was reported he had more than one homosexual relationship.
From the outside, their lives seemed glamorous, and they were a married symbol of the "swinging '60s." However, they had a reckless lifestyle, and Lord Snowdon earned the first "royal rebel" reputation. He had a number of affairs during his relationship with Princess Margaret — including with dancer Jacqui Chan, actress Gina Ward, and Camilla Fry, who gave birth to their child while he was on his honeymoon (although it wasn't proven until he took a DNA test in 2004).
The royal couple got divorced 18 years after their wedding in 1978. Lord Snowdon wasn't single for long, however; he tied the knot again with Lucy-Lindsay Hogg, and they had a child. That marriage didn't last, either, because he fathered another illegitimate child with a different woman, Melanie Cable-Alexander.
Princess Margaret and Lord Snowdon certainly had an unconventional royal history, and while both have passed away, their story lives on in real life and on our screens.