How Long Was the Royal Baby's Debut? 2019
Don't Let the Photos Fool You: Baby Sussex's Debut Was Short and Sweet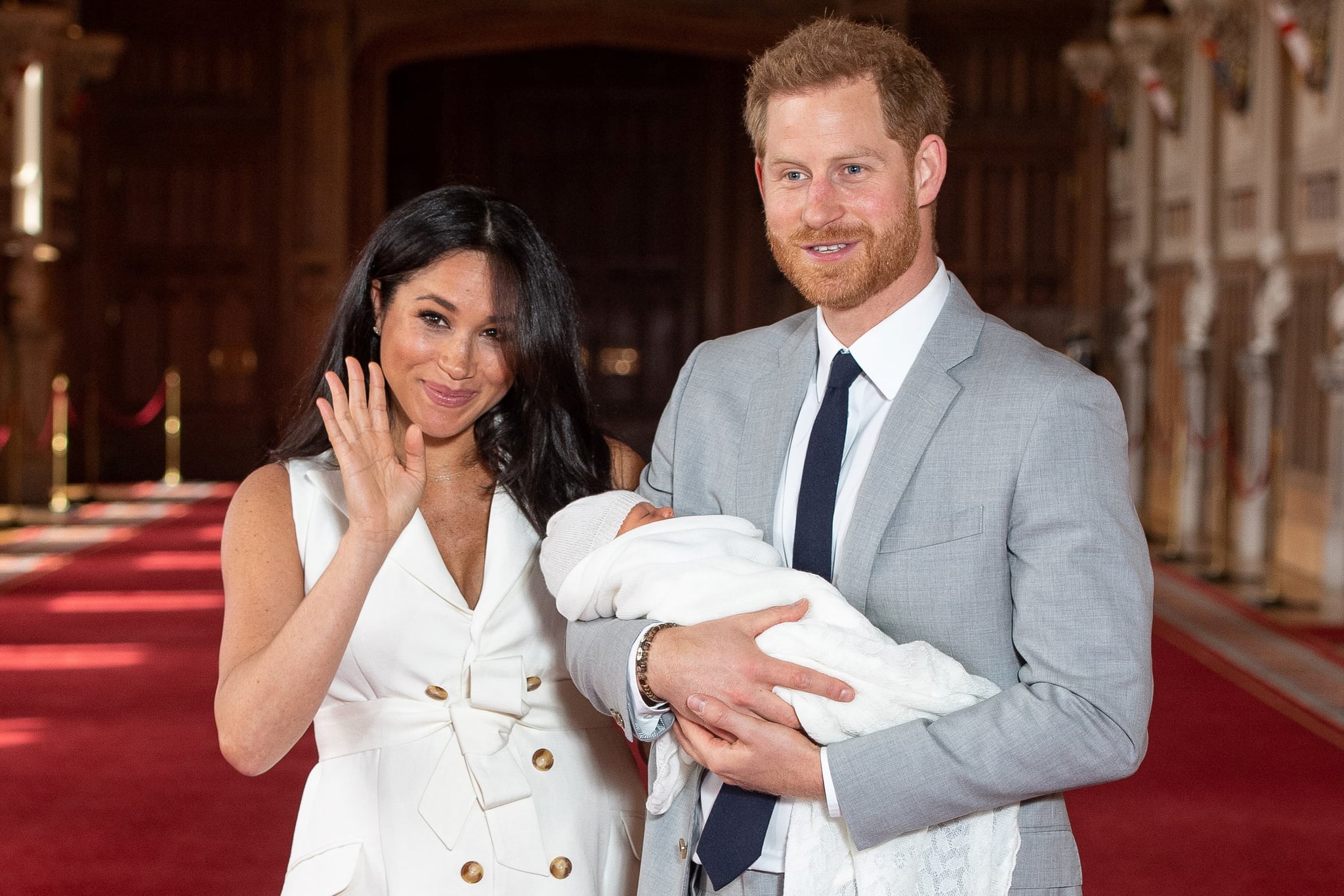 Prince Harry and Meghan Markle introduced their newborn son to the world at Windsor Castle in Windsor, England, on Wednesday, and the photos couldn't be cuter! But with so many pictures of the family of three to get lost scrolling through, it's easy to forget that the special appearance was actually quite fleeting. Sure, Harry and Meghan had time for an endearing interview, but they were only in the spotlight for about three minutes.
In that short time, the trio entered St. George's Hall from a side door, walked to their place in front of cameras where they spoke to pool reporters, and then turned and walked to exit through the same door they entered from.
When Prince William and Kate Middleton revealed (then unnamed) Prince George to thousands of waiting fans and press outside of the Lindo Wing of St. Mary's Hospital in 2013, they were actually outside for less than three minutes (nine seconds less, to be exact). But with so many photos of that exciting day, it was easy to assume they spent much more time posing for snaps.
Of course, for parents of a newborn, any amount of time in any kind of spotlight is generous. Lucky for us, the royals do have a unique responsibility to share this milestone with the world, and we support however they choose to.