Why Prince Harry Was Holding Baby Sussex
Why It Was So Damn Important That Prince Harry Was the One Holding Baby Sussex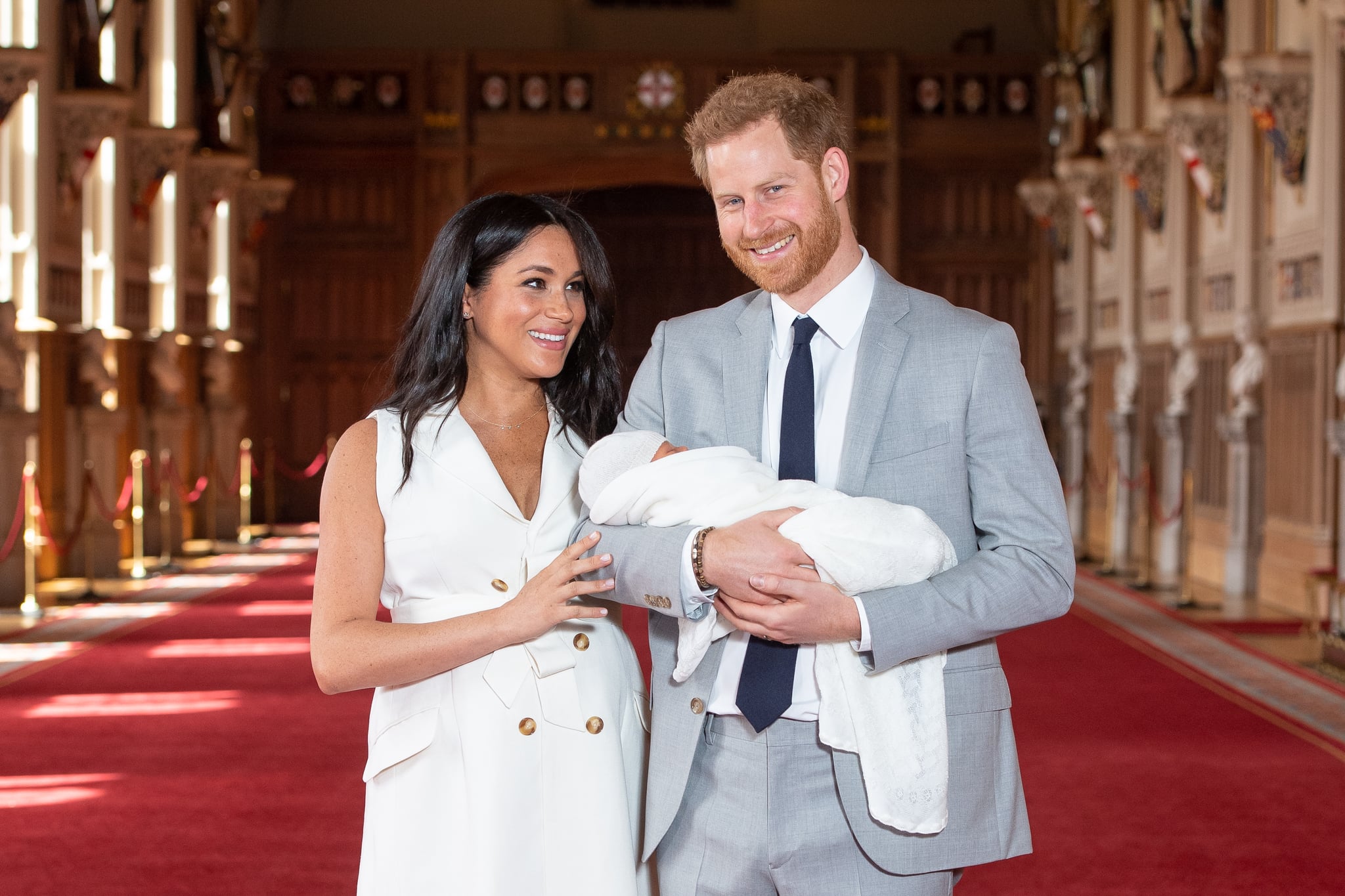 Two days after the birth of their royal baby, Prince Harry and Meghan Markle have finally given the world a glimpse of their newborn son, and although the moment is certainly memorable on its own, the images of the first-time parents are getting extra attention because of one unconventional detail: the dad is the one holding the baby.
For most modern parents, seeing a photo of a father with a baby in his arms isn't noteworthy in the slightest — nor should it be. However, this visual — of the Duke of Sussex grinning ear-to-ear while grasping his sleeping baby with his wife standing proudly by his side — is an important one.
The reasoning as to why Harry was the one holding the seventh in line to the throne isn't known. For all anyone knows, Meghan could have been adjusting her dress before the photo shoot began and didn't think to take back her bundle of joy before the cameras started flashing — after all, that postpartum fog is a very real thing.
Still, it was very likely a calculated decision.
Perhaps at its most profound, it was a feminist statement that Harry wasn't going to be a "hands-on dad," but an equal partner in raising his children.
At its simplest, it was a break from royal tradition. When Kate Middleton and Prince William stood on the steps of the Lindo Wing at St. Mary's Hospital following the births of their three children, it was the Duchess of Cambridge proudly holding her baby each time. William did take a turn with Prince George, but the few photos of that moment aren't often spotlighted. And when Princess Diana gave birth to her sons, she too was photographed holding them at both post-birth appearances. (The one photo of Prince Charles scooping a baby Prince William from his wife's arms is incredibly hard to find.)
But perhaps at its most profound, it was a visual representation about their planned parenting style — a feminist statement that Harry wasn't going to be a "hands-on dad," but an equal partner in raising his children.
This makes sense, particularly because Meghan herself has said that she and Harry plan to raise their child with a "fluid approach to gender" — so we should expect they'd be actively trying not to adopt traditional gender roles, wherein mothers are often resigned to being sole or primary caregivers.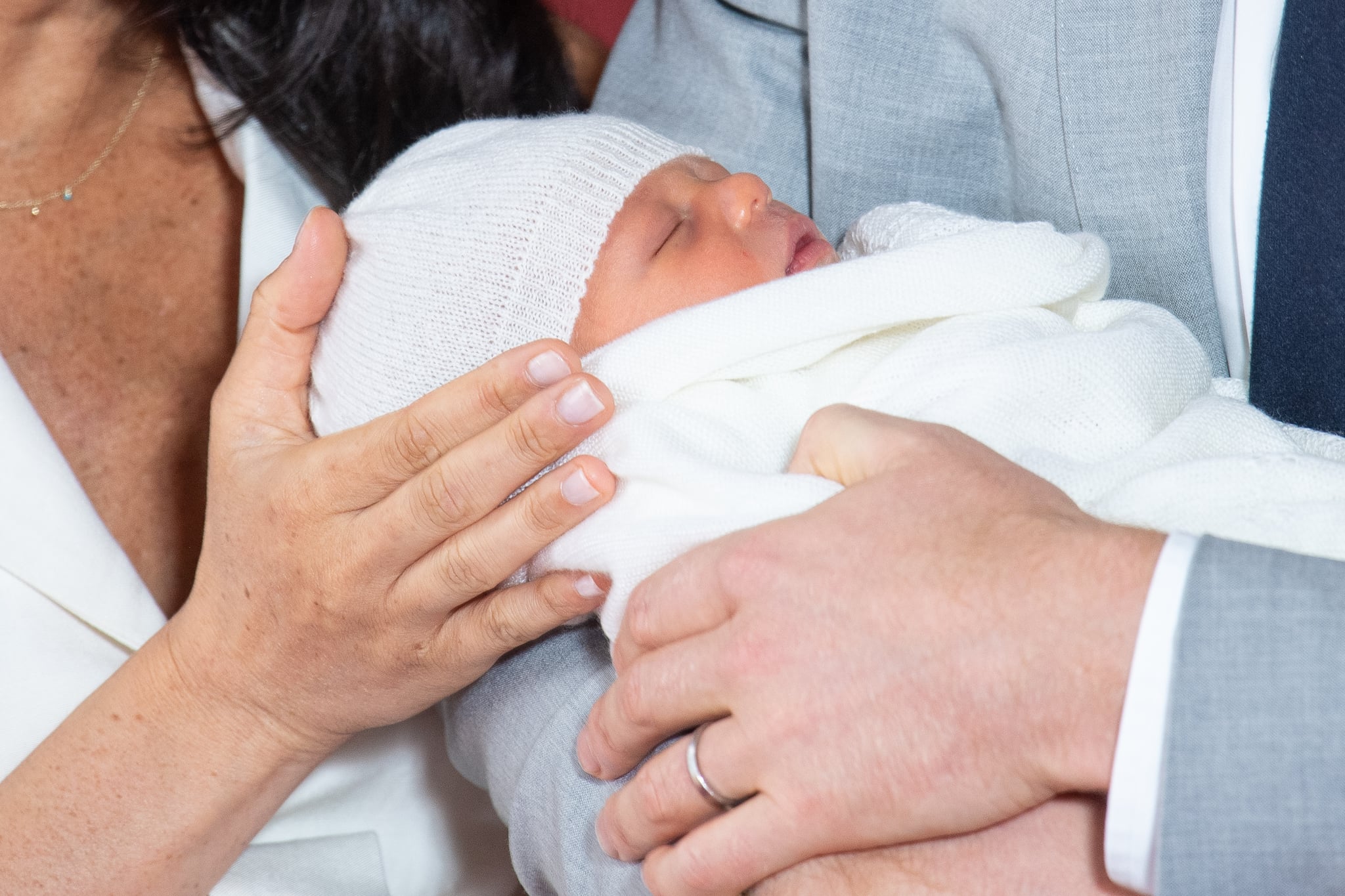 Sure, this type of statement might seem unnecessary in 2019, when egalitarian parenting and the fair division of emotional household labor is all the rage, but that's simply untrue. That reality simply doesn't exist yet.
Just this past Fall, fellow British dad Daniel Craig was publicly shamed by Piers Morgan after photos were shown of him wearing his daughter Ella in a baby carrier. The columnist said the James Bond actor was "emasculated."
Back in the US, dads who want equal responsibility for their babies are struggling to convince lawmakers to mandate baby changing tables in men's public restrooms, a requirement that has long been in place for women's bathrooms.
An entire generation still considers a dad to be "babysitting" when he watches his kids solo, and when a Facebook post about a man with three kids at a grocery store goes viral, commenters label him a hero. When a woman is wrangling the same brood at the playground, however, strangers will only sigh and say, "You've got your hands full."
Working mothers are penning essays on top of essays about the struggles with getting their male partners to not only understand, but share in the "mental load" that is children's doctor appointments, preschool admission, meal planning, and laundry.
So as much as we shouldn't overly praise fathers for doing the baseline work of fathers — after all, virtually anyone can hold a snoozing 7-pound 2-day-old for five minutes — it will certainly be nice to see the world sharing this image of a family (with Harry gleefully assuming the role of Most Doting Dad) over the coming days and weeks. It won't change the course of gender equality in one fell swoop, but it'll get us all one baby step closer.
Image Source: WPA Pool / Getty