Hunter McGrady and Brian Keys Married
Hunter McGrady Is Married — See Her Gorgeous Ring!
Congrats are in order — Hunter McGrady and Brian Keys are married! The couple tied the knot in a romantic wedding in Moorpark, CA, on Sunday. Hunter looked gorgeous in not one but two custom dresses from Watters, while Brian cut a suave figure in a gray suit. Guests included Aly Raisman and Hailee Steinfeld, and according to People, the ceremony got a bit emotional when the 26-year-old model recited vows to Brian and his 8-year-old daughter from a previous marriage. "She's just the most beautiful little girl," Hunter said about her new stepdaughter. "She's so special, so gentle, and so loving." Following the ceremony, Hunter gave fans a glimpse of her stunning ring on her Instagram Stories.
Hunter first began dating the 43-year-old back in 2016 after they met on Snapchat, and they got engaged over the holidays in 2017. "He is super silly and gets my humor. I'm a weirdo," Hunter previously gushed to People. "The moment I walked in Bobo in the West Village [on our first date] and saw him sitting in the corner of the bar in his white button down, I knew he was 'the one.'" Aw! Congrats to Hunter and Brian!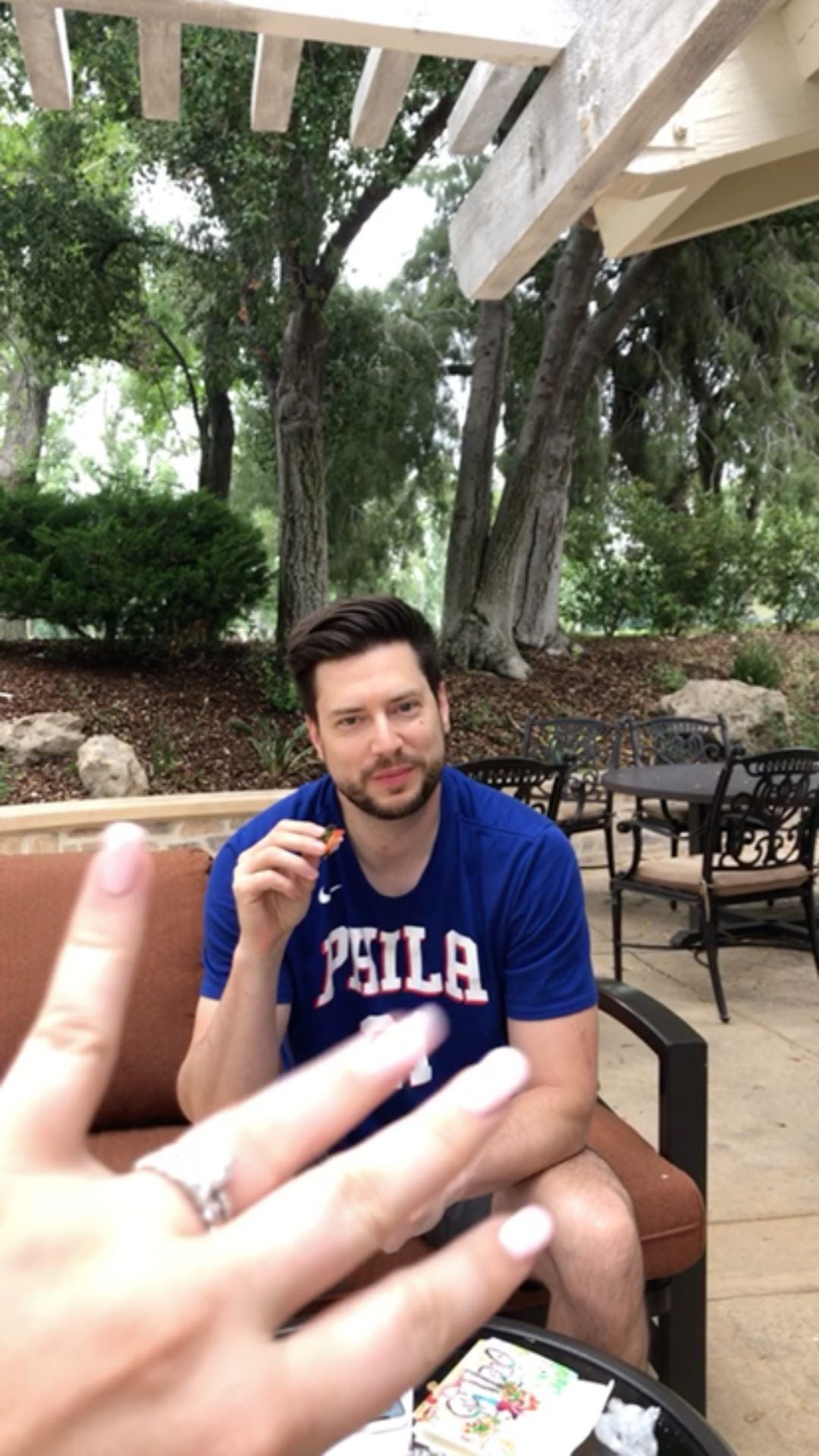 Image Source: Instagram user huntermcgrady