Iggy Azalea and Snoop Dogg's Feud
Iggy Azalea and Snoop Dogg's Weird Feud Is Finally Over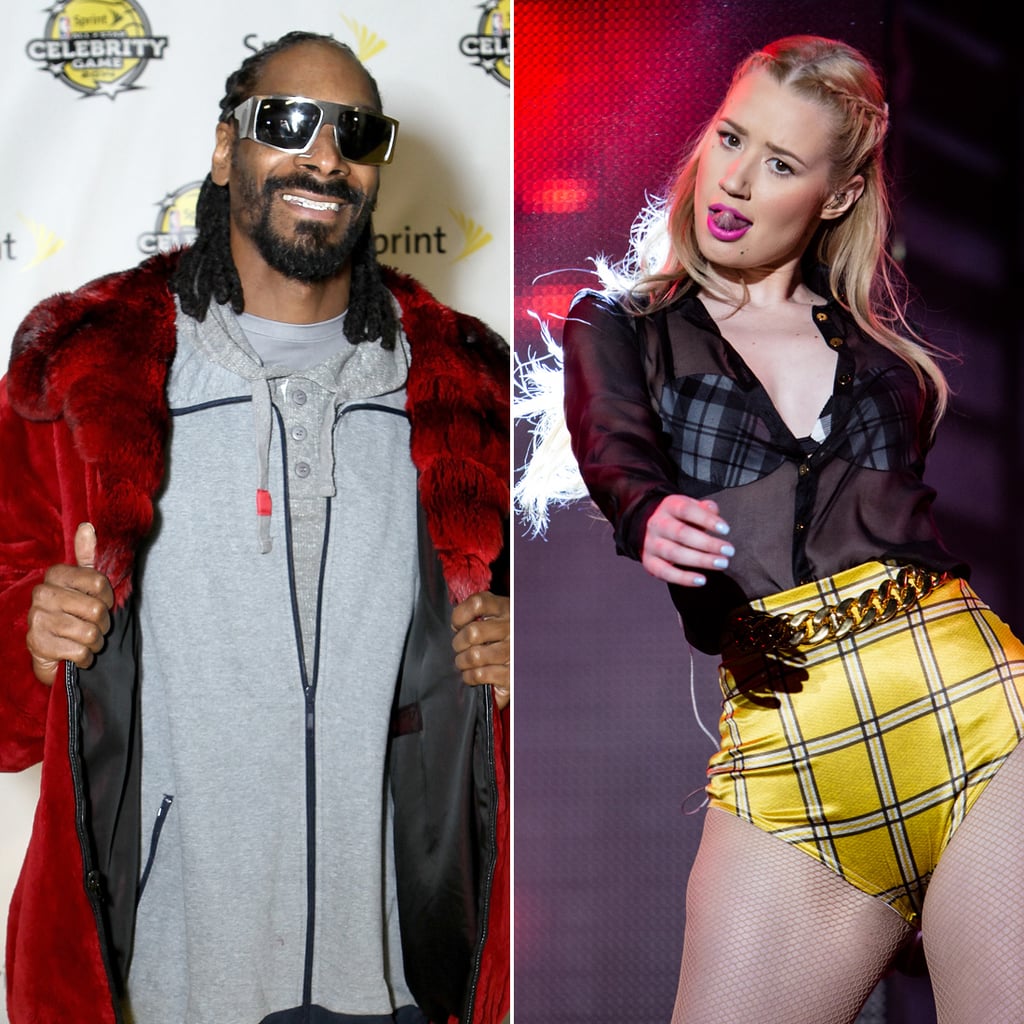 Snoop Dogg and Iggy Azalea have officially called off their bizarre Instagram feud. The beef started on Monday when Snoop shared an unflattering meme mocking Iggy's appearance. The Australian rapper took notice and soon started tweeting at Snoop:
"Snoop Dogg, Why would you post such a mean pic on Insta when you send your body guards to ask me for pictures every time we are at shows together? My bodyguard stopped the fire truck that saved your friends life in Canada when he almost burnt down the hotel. And every time I've ever spoken to you you've always been nice as hell, I'm disappointed you'd be such an *ss for no reason."
Iggy later deleted her tweets, but the feud was hardly over. Snoop began flooding his Instagram with increasingly negative posts about Iggy, including memes likening Iggy's appearance to Marlon Wayans in White Chicks, calling her (link NSFW) a "punk b*tch" and "wannabe black b*tch." Iggy responded by sharing (and then deleting) a meme of Snoop that read, "When your drug addict aunt gets clean," with the caption "Glass Houses Snoop Dogg, I'm a 'b*tch' because I called you out for being a secret fan? Grow up and god bless." That didn't go over well with Snoop, who posted a video rant, calling her a "c*nt" and telling her that her boyfriend, Lakers player Nick Young, better "check" her before Snoop does. However, Nick came to Iggy's defense, saying that Snoop was going through a "midlife crisis."
Luckily, the petty online feud finally came to an end after Snoop and Iggy's friend TI played peacemaker. Snoop shared a video on Instagram late Wednesday night, saying that he had talked to TI and decided to apologize. "No more bad talk," Snoop said. "I apologize. Yeah, I apologize. I won't do it again."
Iggy responded to Snoop's message, saying that she accepts his apology. She wrote, "Let that be that people, time to focus on the positive things I've got going on. No time to dwell on the negative."