Jake Gyllenhaal Talks About Taylor Swift on Howard Stern
Jake Gyllenhaal Opens Up About His Romance With Taylor Swift, Calls Her a "Beautiful Girl"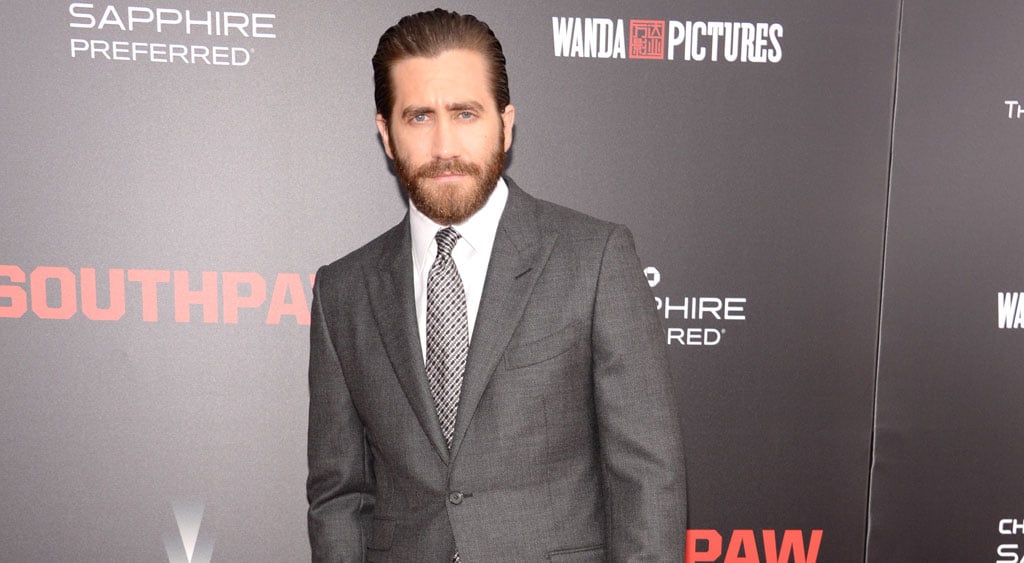 Nearly five years after their short-lived romance ended, Jake Gyllenhaal is finally talking about Taylor Swift. During an appearance on Howard Stern's Sirius XM radio show on Wednesday, the host told the Southpaw star that he should have married Taylor because of their power-couple potential. "Oh, is that the reason? Why didn't you have me on this show sooner?" Jake asked. Howard also asked Jake if he's aware that he has songs written about him, to which the actor responded simply, "Do I?" And after the host admitted to being "superattracted" to Taylor, Jake added that she's a "beautiful girl."
Taylor talk aside, Jake, who revealed that he's been in love twice in his life, also opened up about his desire to settle down. After Howard asked him if he thinks he will ever get married, Jake said, "Oh, I hope so. I think it's hard for everybody, but I also think at some point, you just decide to grow up, you know? If you find the right person . . . I believe in monogamy. I believe when you meet somebody right, it will be right, and it will stay that way." Listen to the entire interview below, and then check out this ridiculously sexy phone interview with Jake that will make you blush.