Jeff Goldblum Welcomes Baby Boy
Jeff Goldblum Welcomes a Baby Boy — See the Adorable First Photo!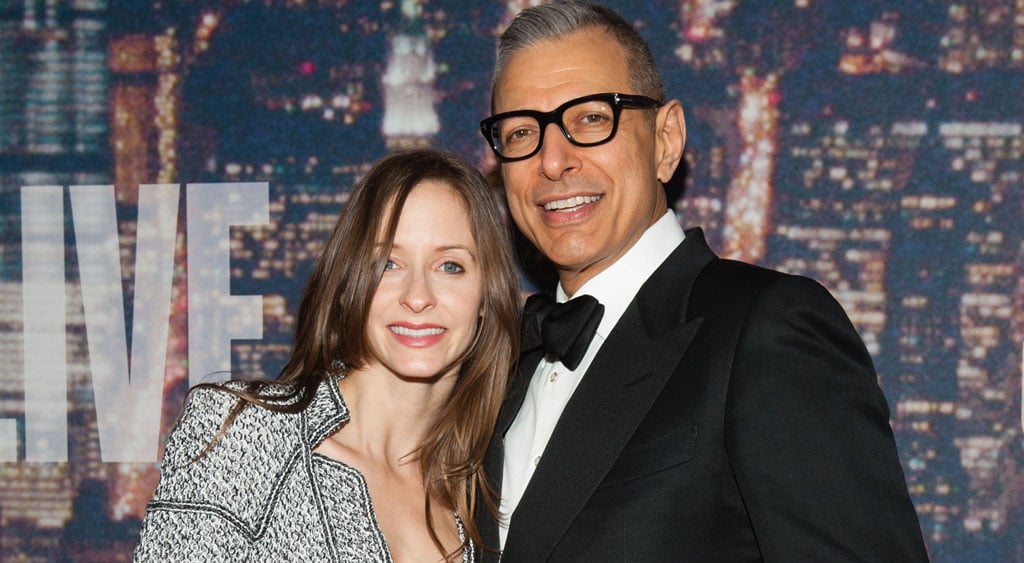 Independence Day now has a whole new meaning to Jeff Goldblum! The actor, who starred in the 1996 blockbuster hit, welcomed his first child, son Charlie Ocean, on July 4. Jeff and his wife, Emilie Livingston, announced the exciting news on his official Facebook page on Tuesday. "We're so excited to share the wonderful news of the birth of our son, Charlie Ocean Goldblum, born on the 4th of July. Independence Day," Jeff wrote alongside an adorable photo of himself and Emilie cradling their newborn.
The couple, who tied the knot in LA in November 2014, confirmed their pregnancy news back in January during an appearance on the Late Show With David Letterman. Jeff told Dave that Emilie had revealed to him on their wedding day that she was expecting. See the precious photo below, then check out Jeff singing the made-up lyrics to the Jurassic Park theme song. Congrats to the happy family!
We're so excited to share the wonderful news of the birth of our son, Charlie Ocean Goldblum, born on the 4th of July. Independence Day.

Posted by Jeff Goldblum on Tuesday, July 7, 2015