Jennifer Lawrence New York Times Interview September 2015
Jennifer Lawrence Explains How She Ended Up Spending Her Birthday With Kris Jenner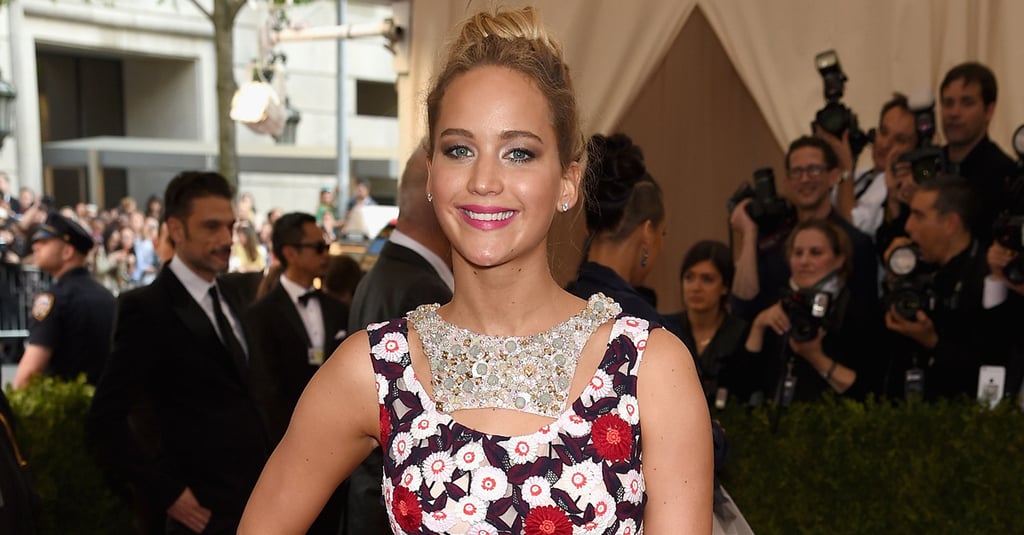 Jennifer Lawrence has given us several reasons to love her this year, but her latest interview with The New York Times may just be the best one yet. The 25-year-old actress opened up about everything from her friendship with Amy Schumer to Googling herself while on her period. In the sit-down, Jennifer also weighed in on how she's personally changed since The Hunger Games and how she deals with anxiety. Keep reading for some of Jennifer's hilarious quotes, and then check out 23 times she was awesome before fame and relive her goofiest moments.
On how she's personally changed since The Hunger Games: "You want to know how I've changed? I'm so scared to say anything now. I can see every negative way that people can take it, and I don't want to sound like I'm complaining. 'Oh, she's so conceited now. Oh, she's so jaded now.' It probably comes from Googling myself. If it were up to me, I would not talk. I would just act."
On Googling herself: "You try being 22, having a period, and staying away from Google. I once Googled 'Jennifer Lawrence Ugly.' [Laughs] Do I sound bitchy?"
On dealing with anxiety: "I have a prescription."
On her friendship with Amy Schumer: "I emailed her after I saw Trainwreck and said: 'I don't know where to get started. I guess I should just say it: I'm in love with you.' We started emailing, and then emailing turned to texting. Amy and I are writing a movie together! We play sisters, and we're almost done writing. Amy and I were creatively made for each other. It's been the most fun experience of my life. We start the day off on the phone, laughing. And then we send each other pages. And we crack up. Let me just text Amy and tell her that I told you. [Types. Receives an instant response.] I wrote, 'I just spilled the beans to The New York Times. Is that OK?' And Amy wrote back: 'That you're gay? Totally! It's exciting!'"
On spending her birthday with Kris Jenner: "My two best friends planned a surprise birthday with a big surprise within the surprise. So I'm there, and people start singing 'Happy Birthday.' Kris Jenner comes out holding my cake. It was the closest I've ever come to losing consciousness. I had no idea! I'd never met her before, but we've always watched Keeping Up With the Kardashians. And then Kris Jenner and I sang 'Build Me Up Buttercup' on karaoke and took that picture."