Jerry Seinfeld Rejecting Kesha's Hug Video June 2017
Jerry Seinfeld Explains That Cringeworthy Kesha Moment: "I Don't Hug a Total Stranger"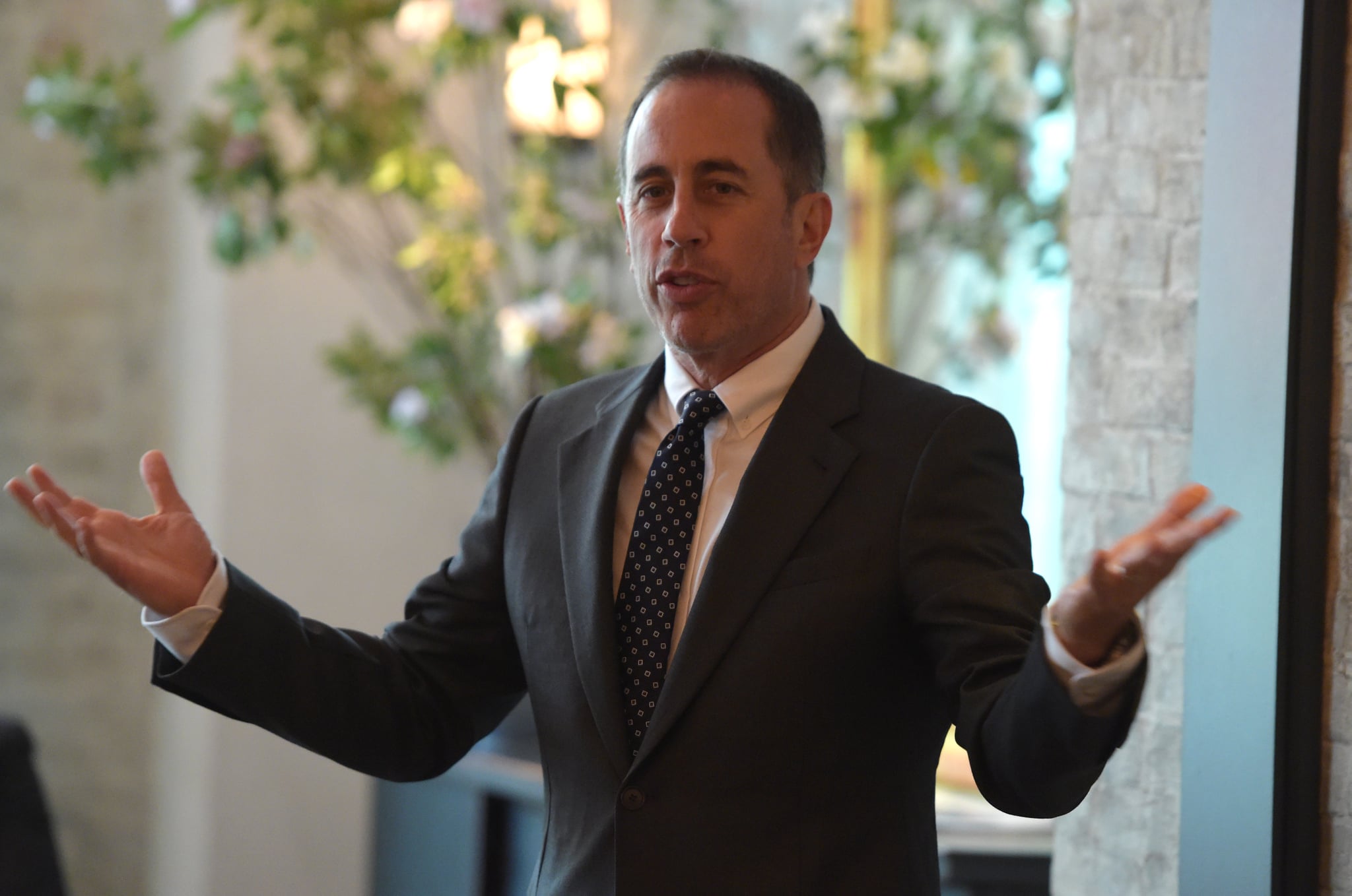 Jerry Seinfeld has a decent reason for rejecting Kesha's hug. Three days after a cringeworthy video of the comedian brushing off an embrace from the pop star went viral this week, Jerry explained the awkward encounter at an event in NYC. "I'm 63. I don't know every pop star. . . . I don't know everyone," he told Extra, confirming, "I'm not [a hugger]." He went on: "I was right in the middle of an interview; it was a little off. When you get to be my age and you've done a couple things, you have your own reality. In my reality, I don't hug a total stranger. I have to meet someone, say 'hello.'" "I gotta start somewhere . . . hug isn't first moment of a human, two humans. I never did that," he added.
On Monday night, the comedian attended The David Lynch Foundation's National Night of Laughter and Song event in Washington DC, and was in the middle of an interview with 94.7 Fresh FM when Kesha ran up to him and asked him for a hug. "I'm Kesha! I love you so much. Can I give you a hug?" she asked. Jerry looked a bit taken aback and responded, "No thanks," to which Kesha begged, "Please?" Still, Jerry didn't budge, but it was pretty clear from the clip that Jerry meant no ill intent; he simply just didn't know who Kesha was.
LAST NIGHT @KeshaRose found out @JerrySeinfeld is not a #Hugger -- Is it hard to be a non-hugger in 2017? pic.twitter.com/92OoMFCNkd

— Tommy McFLY (@TommyMcFLY) June 6, 2017