Jimmy Fallon Posts a Picture of J. Timberlake Golf Balls
Why Jimmy Fallon Has Justin Timberlake's Name on His Balls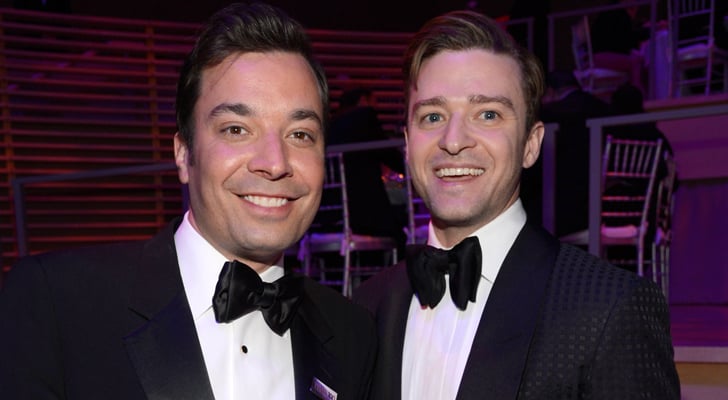 This isn't the first time Jimmy Fallon has talked about "Justin Timberlake's balls." The late-night host took to Instagram on Wednesday to share a picture of personalized golf balls that say "J. Timberlake," writing, "Now when I hit them into the woods, I can find them. Or not." Justin regrammed the photo, saying, "So funny, @jimmyfallon. I was just telling someone how my name was on your balls." Earlier this month, Jimmy explained his plan in an interview with Golf Digest:
"Timberlake doesn't know this, but I thought of a good bit. You know how you can personalize your golf balls? Well, I ordered some balls that say J. Timberlake. I'm gonna play all the courses that he plays so when I shank them into the woods, people will find them and think he hit them there."
Well played, Jimmy. Well played.
Source: Getty / Kevin Mazur