Kanye West Interview About Being a Dad
Kanye West Makes Precious, Profound Predictions For His Future Son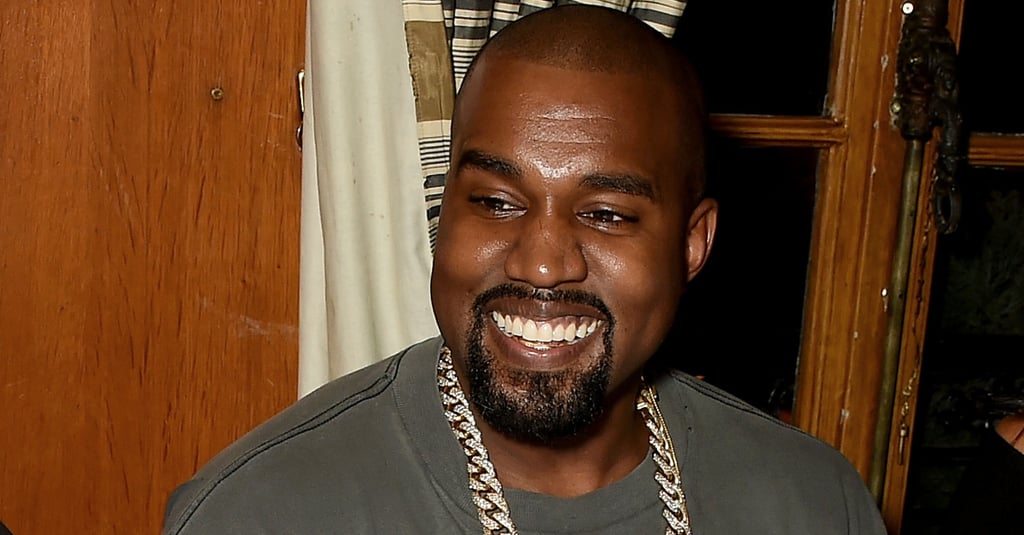 Kanye West is gearing up to be a dad for the second time, and he spoke candidly to SHOWStudio during Paris Fashion Week about everything from his hopes for his future son to his sweet relationship with 2-year-old daughter North. True to form, the rapper, fashion designer, and 2020 presidential hopeful didn't hold back when it came to his quotes on parenting, and we've rounded up five that are sure to soften your heart on Kanye. Keep reading for highlights from Kanye's candid interview, then watch the video in full below.
On what he plans to name his son: "I don't have a name for him, but what I hope for him is that he can feel purpose. That he can learn that he has the opportunities."
On his predictions for him: "The other night I was driving in Paris, and I saw these three high school kids running top speed. I didn't know if they were chasing a guy or what, and there was a bus on the side of the street that was about to pull off, and they were beating on the side of the bus. And I looked at the time and it was like, 1 a.m., so that might be the last bus of the night, and I was just like, really saddened. I was like, 'How can I make my son feel that?' Because once you've felt that, then none of these f*cking questions matter. When you've missed that last bus before, when you have the opportunity to get on the bus? You don't give a f*ck about any of this."
On how he's perceived in the public eye: "Do I worry about being in the public eye and raising kids? Yeah. . . but it's champagne problems. It's people who can't feed their kids. That's something to worry about more. These aren't real issues. There's people at war. There's people trying to make it to London right now. That celeb sh*t, it's not real sh*t. You know what, I'm alive. I'm breathing. . . I have no problems."
On how having a family has affected his priorities: "Three years ago, after this interview, I would've been on the train back to Paris to see the last of the shows to get that inspiration. Now, I'm on the first flight home to see my greatest inspiration, that's my daughter."
On fatherhood changing the way he raps: "Having a family, period, has made me completely rethink the way I rap. You know, people extend their brand for a long time. There's true moments of genius, then there are moments of looking through the archives and putting sh*t together. So many people rate Dark Fantasy as my best album, but Yeezus and 808 are so much stronger. Dark Fantasy to me is. . . almost like, an apology record. 'Power' was the least progressive song that I've ever had as a first single. . . least challenging. I just love my family."