Kate Middleton Dame Grand Cross of the Royal Victorian Order
The Queen Marked Will and Kate's Anniversary by Bestowing a Very Special Honor on Kate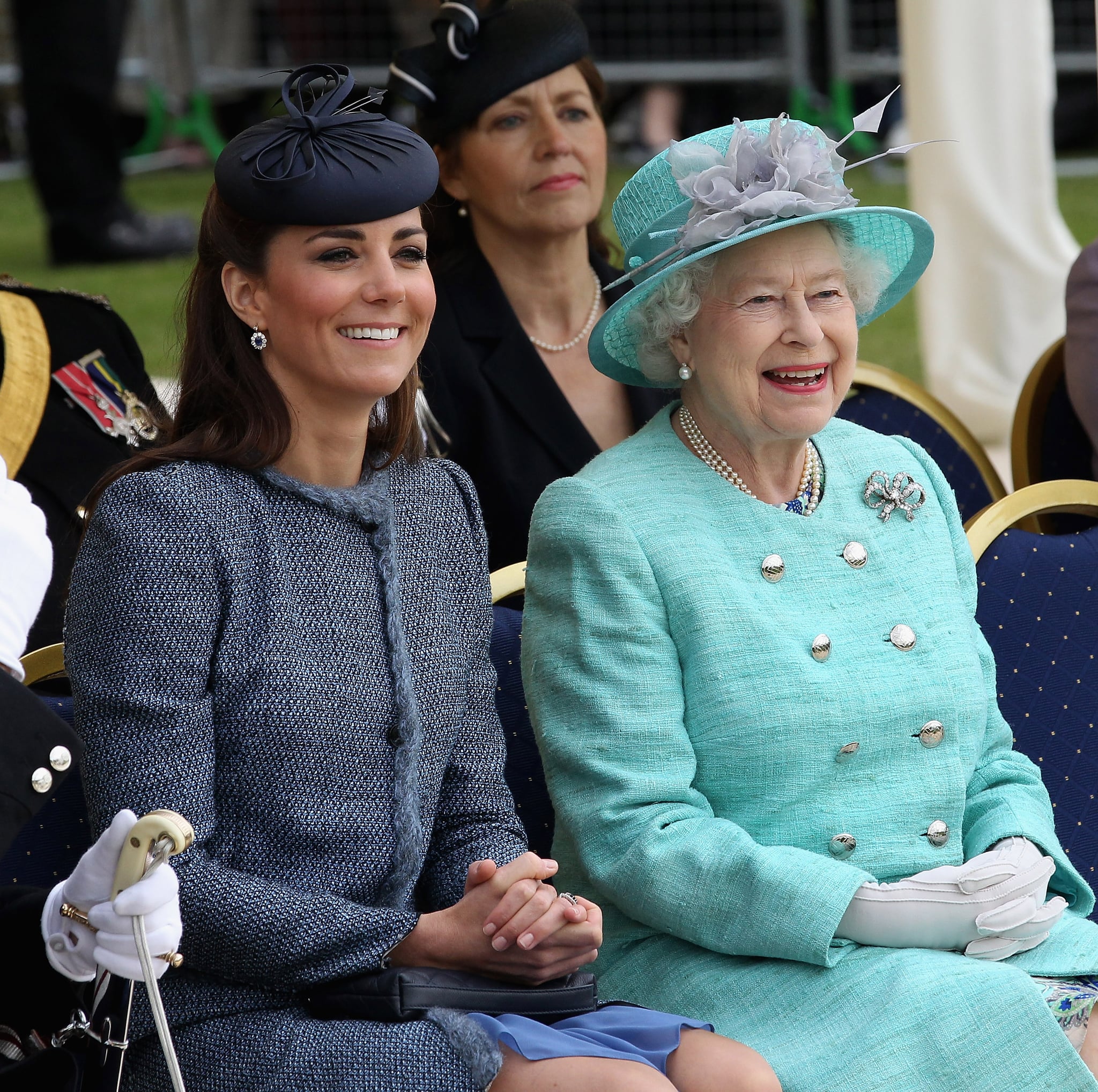 Queen Elizabeth II has just bestowed a very special honor on her granddaughter-in-law Kate Middleton. The queen appointed Kate a Dame Grand Cross of the Royal Victorian Order on April 29, which was also the duchess's wedding anniversary, marking eight years since she married Prince William and became a royal. This rare and prestigious award is given to Commonwealth residents in recognition of their personal services to the Sovereign, so in this case, it is the queen's way of recognizing how Kate has supported her reign through her work as a senior royal.
Kate joins a number of other members of the royal family who've already been granted the honor, among them Princess Anne, Sophie, Countess of Wessex, and Camilla, Duchess of Cornwall. She will now wear a blue sash at some formal royal engagements.
The Royal Victorian Order is a dynastic order of knighthood, and dame is the highest female rank, equivalent to the male knight. The order was established in 1896 by Queen Victoria, as a way of publicly thanking those who had provided a personal service to her. Though any Commonwealth resident is eligible for the honor, it is most often awarded to members of the royal family, diplomats, and senior members of the royal household (such as the Dowager Duchess of Grafton, who has the wonderful title of "Mistress of the Robes"). There are currently fewer than 50 living recipients of the honor, not counting honorary members (those from countries outside of the Commonwealth). Prince Philip, consort to the queen, had to wait a lot longer than Kate to join the order: the queen awarded it to him on their 70th wedding anniversary in 2017!