Kate Middleton and Prince William's Coat of Arms
Need a Refresher? Here's What Kate Middleton and Prince William's Coat of Arms Looks Like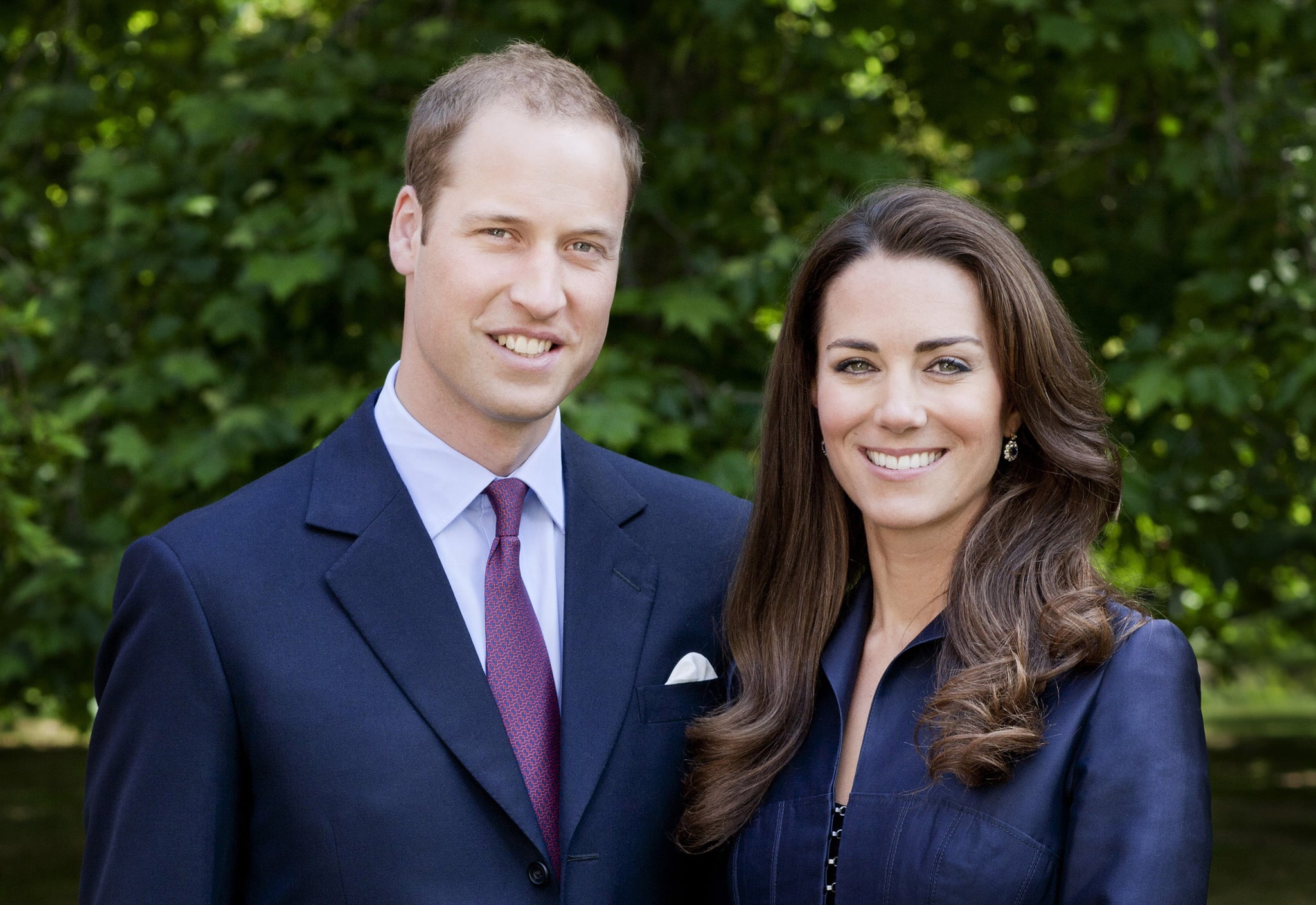 Meghan Markle recently broke tradition by receiving her very own coat of arms following her marriage to Prince Harry, and it has us reminiscing on Kate Middleton and Prince William's coat of arms. While Kate's father, Michael, was gifted with her family's coat of arms ahead of her 2011 wedding, the couple received a conjugal coat of arms in 2013 to "represent them in heraldic terms as a married couple." The design was approved by Queen Elizabeth II and combines both of their separate coat of arms.
On the left side is William's royal coat of arms, which was granted to him by Queen Elizabeth II on his 18th birthday. The shield includes royal emblems for various parts of the United Kingdom, including three lions, the lion of Scotland, and a harp for Ireland. It is surrounded by a garter that reads "Honi soit qui mal y pense," which translates to "Shame to those who think evil of it."
On the right side is the Middleton family coat of arms. It is divided vertically into a blue and red half and features a gold chevron across the center with white "cotises" each side. There are also three acorns, which represent Kate and her siblings Pippa and James. Her shield is surrounded by a garter of oak to balance out William's blue garter, which is typical for someone who is not themselves entitled to surround their Arms with an order of chivalry.
Per British royal tradition, we'll likely have to wait a few years before we can compare Meghan and Harry's conjugal coat of arms. In the meantime, you can admire Kate and Will's design below.