Meghan Markle's Coat of Arms
Meghan Markle's Latest Gift From Queen Elizabeth II Is a Huge Break in Royal Tradition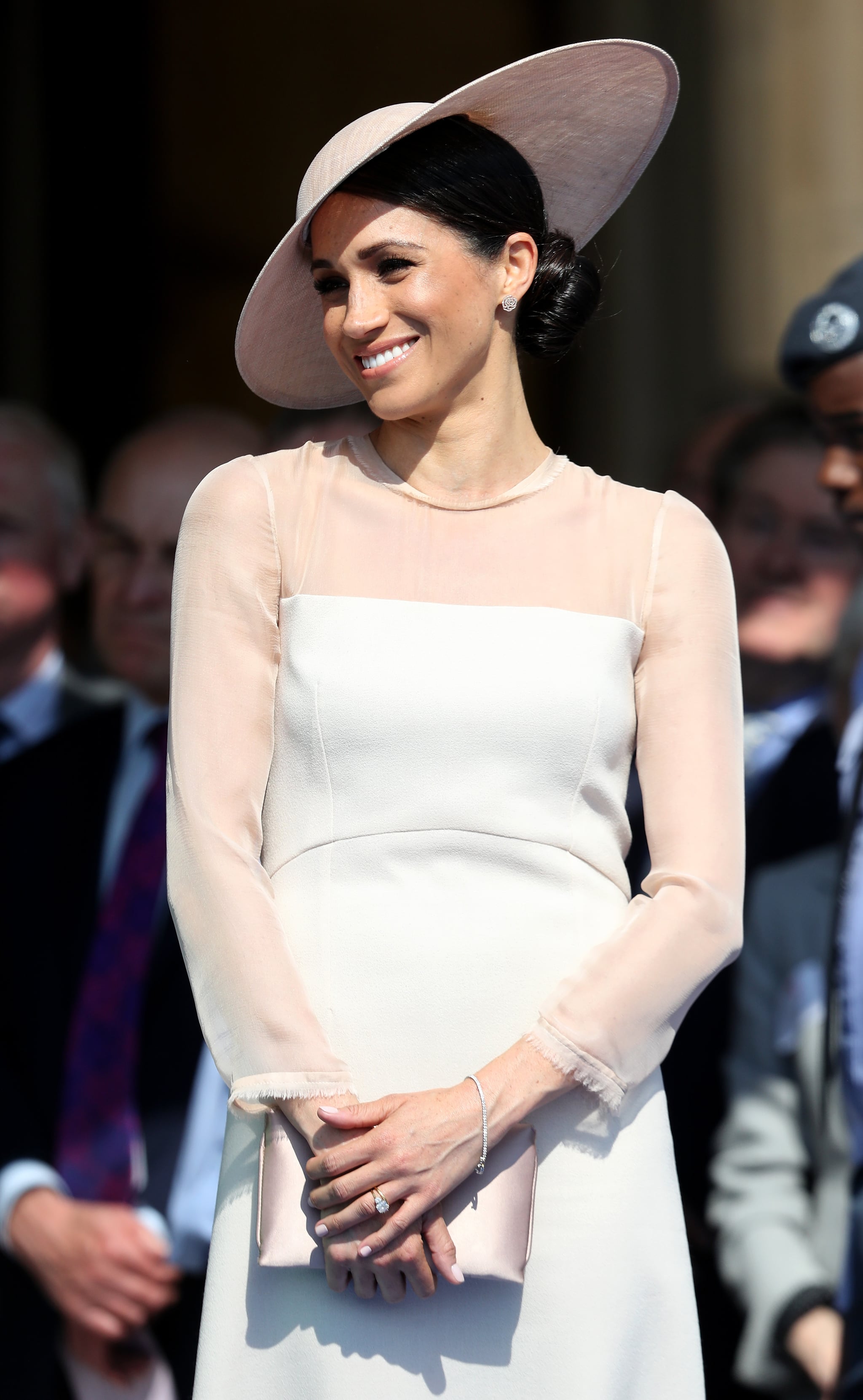 On Friday, May 25, Kensington Palace announced that a coat of arms had been created for Meghan Markle, Duchess of Sussex. Originally, Meghan's family was supposed to receive the traditional design, but the palace decided to just give it to her, breaking royal tradition.
A Coat of Arms has been created for The Duchess of Sussex: https://t.co/mJb3mqZfaZ pic.twitter.com/0EgbiS29Rb

— The Duke and Duchess of Cambridge (@KensingtonRoyal) May 25, 2018
The statement released by the palace explained the customized symbols and decals in full detail, writing:
The blue background of the shield represents the Pacific Ocean off the California coast, while the two golden rays across the shield are symbolic of the sunshine of The Duchess's home state. The three quills represent communication and the power of words.

Beneath the shield on the grass sits a collection of golden poppies, California's state flower, and wintersweet, which grows at Kensington Palace.

It is customary for Supporters of the shield to be assigned to Members of the Royal Family, and for wives of Members of the Royal Family to have one of their husband's Supporters and one relating to themselves. The Supporter relating to The Duchess of Sussex is a songbird with wings elevated as if flying and an open beak, which with the quill represents the power of communication.

A Coronet has also been assigned to The Duchess of Sussex. It is the Coronet laid down by a Royal Warrant of 1917 for the sons and daughters of the Heir Apparent. It is composed of two crosses patée, four fleurs-de-lys and two strawberry leaves.
In 2013, Meghan's in-laws Kate Middleton and Prince William received their official coat of arms, following their royal wedding in 2011. According to People, Harry and Meghan's "conjugal coat of arms" will likely be unveiled in a couple years as well, following British royal tradition. We can't wait to see what it looks like!