Kate and Prince William Ordered Pizza After George's Birth
We Don't Know How We Just Learned This Royal Fact, but It's the Most Relatable Thing Ever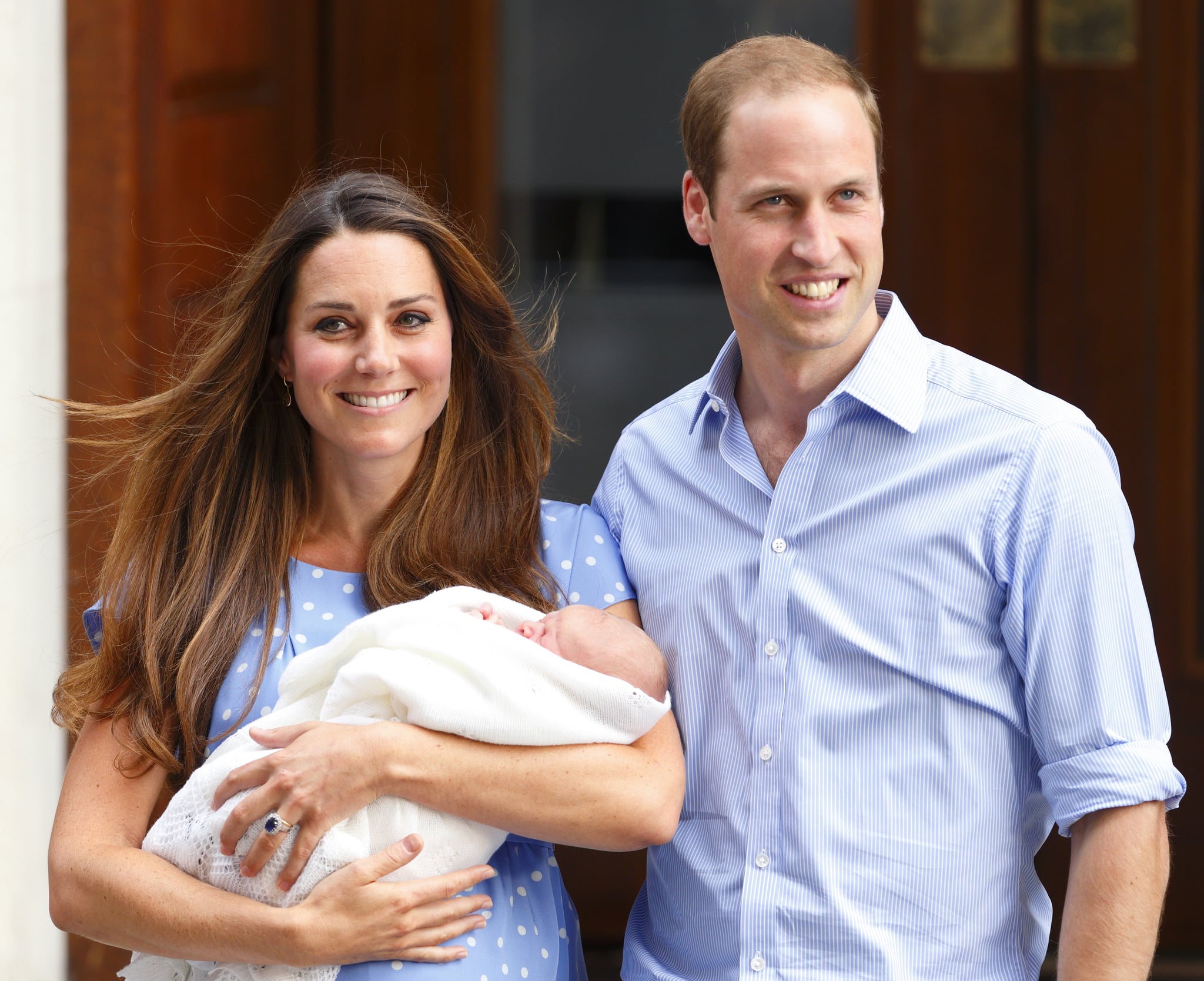 Kate Middleton may have revealed in an interview with BBC Radio 1 last year that she and Prince William are partial to the odd takeaway curry, but it's not the dish they had a hankering for when they were spending their first few moments with their brand-new baby son back in 2013. After laboring for 11 hours with Prince George, instead of calling upon the services of St. Mary's Hospital, which has onsite chefs preparing all manner of culinary delights, Kate decided instead to opt for a pizza.
When she gave birth to Princess Charlotte two years later, Kate was in and out of hospital in the same day, but with her firstborn, the duchess stayed at St. Mary's overnight with William by her side. After placing their order, one of their security team then popped out to the local Zizzi's just around the corner from the hospital in Paddington and returned shortly afterward with two boxes for the hungry new parents. It turns out that the choice of delivery was fitting, as Kate revealed during one of her last public engagements recently that both George and Charlotte enjoy making pizza dough, as they love getting their hands messy. At the same engagement, William added that pizza is one of his favorite meals — although he apparently sits back and enjoys the efforts of his children after they have been busy in the kitchen.
With the birth of their third child just around the corner, no one knows yet what time Kate will be admitted to St. Mary's this time around or what time the baby will be born. The new mom could be in and out in the same day, as she was with Charlotte, or if the baby arrives later, she could be looking at another overnight stay — and perhaps experiencing her second delivery of the night.