Kate Walsh Reveals She Had a Brain Tumor
Grey's Anatomy Star Kate Walsh Opens Up For the First Time About Brain Tumor Diagnosis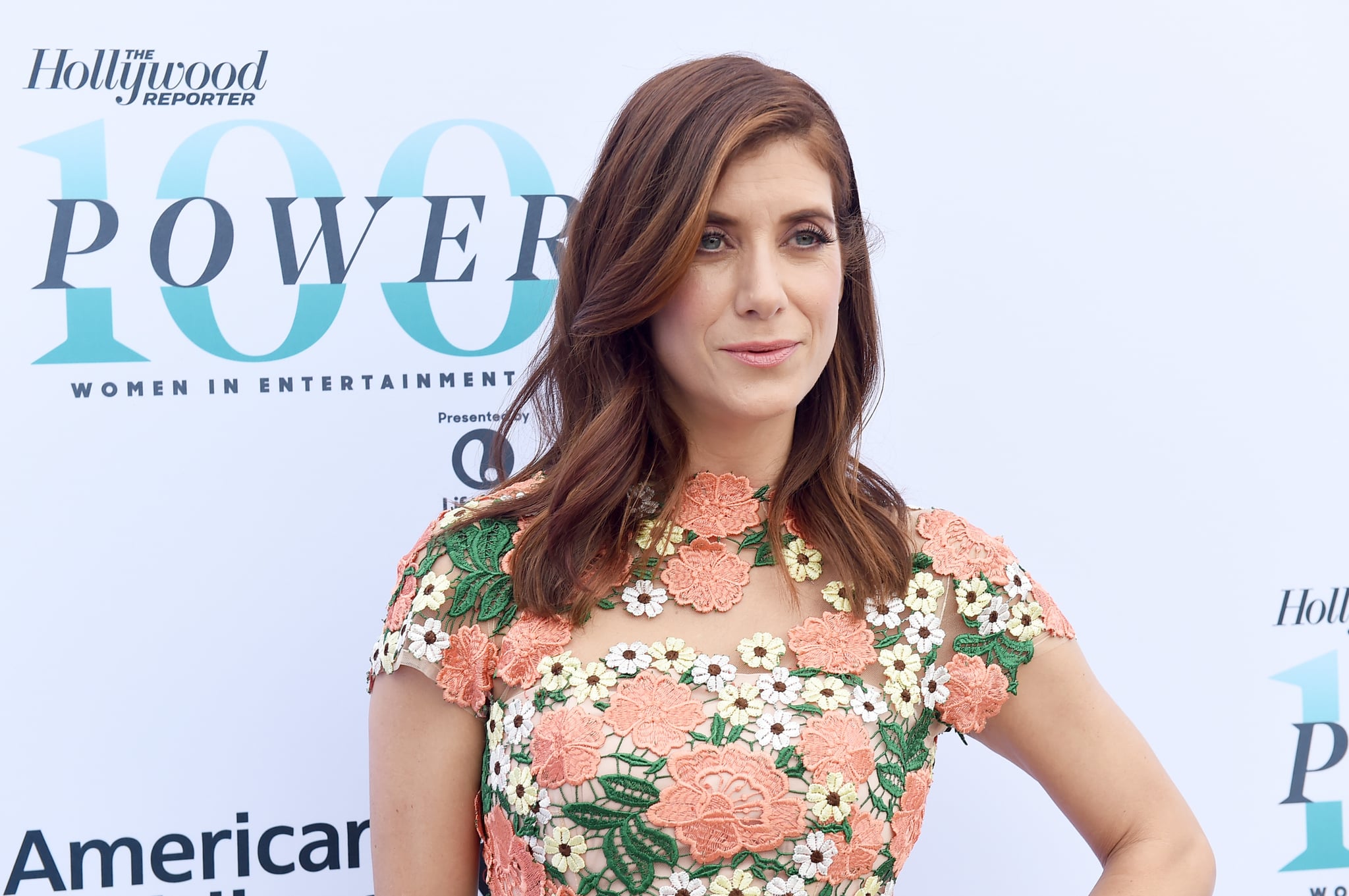 Kate Walsh is used to playing doctor, but two years ago, roles were reversed when she received a shocking diagnosis that rocked her world: she had a lemon-sized brain tumor that thankfully turned out to be benign once surgically removed. Now, the Grey's Anatomy actress is opening up about her "wakeup call" of an experience and how she has since changed her entire lifestyle in the wake of the health crisis.
Back in January 2015, Walsh was feeling utterly exhausted after concluding her starring role on NBC's Bad Judge. But it wasn't just that mild "go take a nap and then chug some coffee" type of exhaustion, as it started to affect her ability to drive properly and finish her sentences, she explained exclusively to Cosmopolitan. On top of that, her Pilates instructor noticed that her right side was "dipping." Alarmed, the actress had an "instinct" to visit a neurologist, and that's when she received the diagnosis. Shocked doesn't even begin to cover it. "The words 'brain tumor' were never in my zeitgeist," she told Cosmo. "My assistant had driven me there, and I had to go get him so that he could take notes, because I was gone. It was never anything I would have imagined."
Three days later, she was in surgery to have the sizable tumor removed. Though you may assume that her time on the set of both Grey's Anatomy and Private Practice would make her immune to the hospital jitters, reality was to the contrary. "You'd think that after playing Dr. Addison for the better part of a decade, where I spent more time on a hospital set than at my house, that I would feel somehow more comfortable, but I was such a little scaredy-cat. In the hospital, I felt like I might as well be six years old," Walsh said. "I played a real badass on TV, but when it comes to being a patient it's such a vulnerable experience."
"I played a real badass on TV, but when it comes to being a patient it's such a vulnerable experience."
After a nine-month recovery, Walsh got back in front of the camera — but she focused on projects that make a significant impact, like Girls Trip and 13 Reasons Why. "Those cliche, existential things do happen when you have a brain tumor, like, 'How do I really want to spend my time?' I want to be with my friends and family and work on projects that are hugely important to me, and fun, and that make a cultural contribution," she said.
Looking back on what's she's learned from the experience, Walsh explained how the biggest lesson was in the importance of visiting your doctor as much as possible — and not just when you have the sniffles. "I'm very proactive and willful and independent, and in the past, even though I played a doctor on TV for years, I was not one to go see doctors very often, other than for my annual OB-GYN appointment. So for me, it was a really big wakeup call to do annual check-ups," she said. "I love the idea of changing the framing around healthcare, and changing it from a reactionary thing — 'Oh my god, I'm sick, I have to go to the doctor' — to something more along the lines of preventive care. We should go get a checkup the same way we go to the gym, just preventively, instead of waiting for something to go wrong."