Are Katy Perry and John Mayer Getting Married?
Are Wedding Bells Coming For Katy Perry and John Mayer?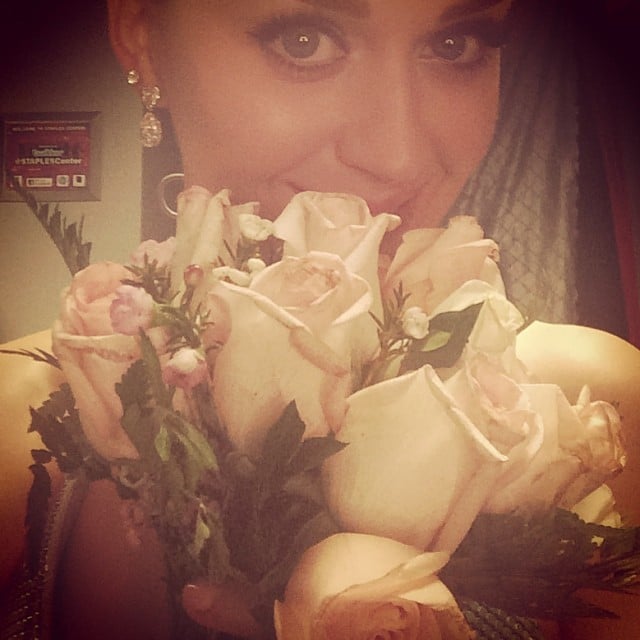 "Congrats to all the #samelove couples tonight. You had me in tears of joy for y'all! Also . . . Look who caught the bouquet!!!!" On Instagram Sunday night, Katy Perry was clearly embracing the implication that the woman who catches the bouquet is the next to walk down the aisle. Katy became the lucky winner at Sunday's Grammys after more than 30 couples lined up in the aisles to say "I do" during Macklemore & Ryan Lewis's performance of their equality anthem "Same Love."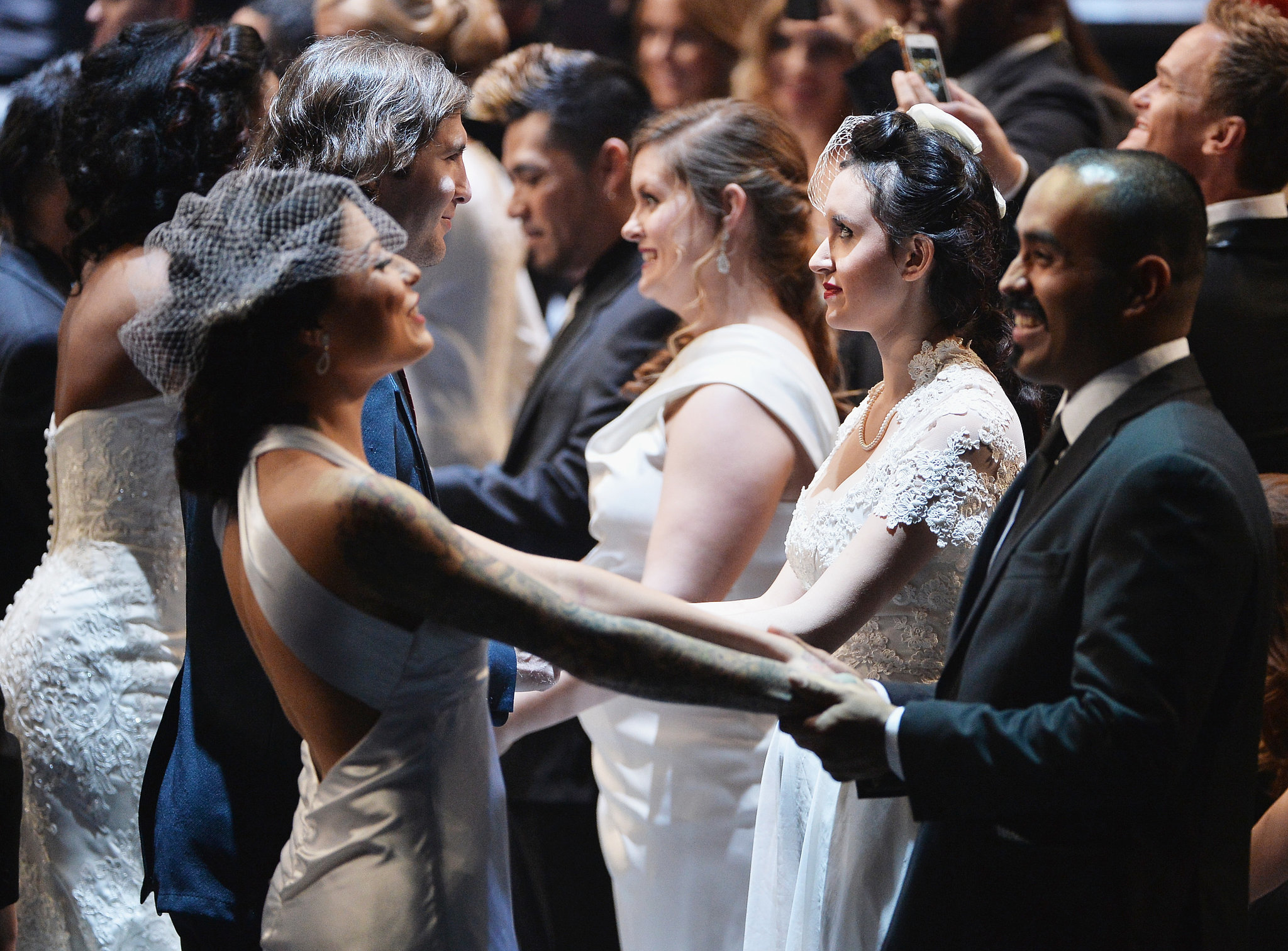 While the "Roar" singer brought her brother as her date to the Grammys, she met up with boyfriend John Mayer at the Sony Music Grammys afterparty. Katy, who already tested marriage out with British comedian Russell Brand, has been linked to John since 2012.
Katy's Grammys performance didn't get as much attention as Macklemore & Ryan Lewis's mass wedding featuring Queen Latifah as officiant and Madonna as wedding singer, but it did make quite an impact. Katy's fiery rendition of her hit "Dark Horse" reminded us of the movie Hocus Pocus, the play The Crucible, and Rita Repulsa from The Power Rangers all at the same time. That's quite the feat.