Khloé Kardashian's Response to Jordyn Woods's Interview
Khloé Kardashian Retracts Her Blame on Jordyn Woods: "This Was Tristan's Fault"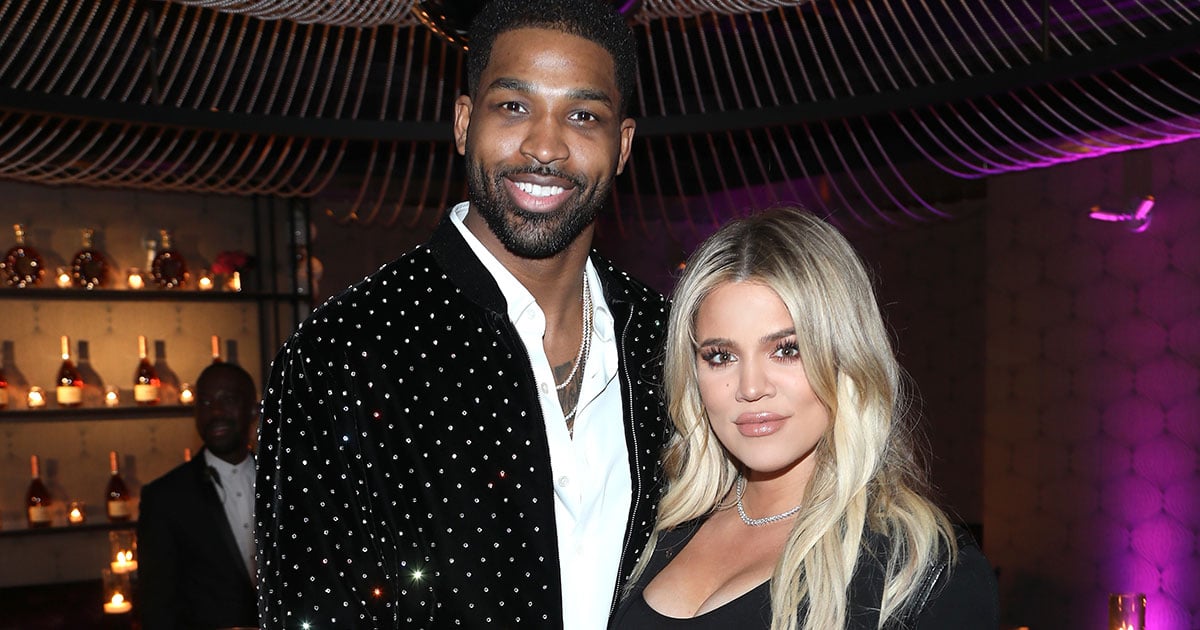 Update: After initially blaming Jordyn for breaking up her family, Khloé rescinded her claim on Saturday, March 2. She first shared that she's had an "awful week," also adding, "I'm a rollercoaster of emotions & have said things I shouldn't have." Khloé then stated, "What's been harder & more painful is being hurt by someone so close to me . . . But Jordyn is not to be blamed for the breakup of my family. This was Tristan's fault."
Original: The drama surrounding Jordyn Woods, Khloé Kardashian, and Tristan Thompson just got a whole lot messier on Twitter, and we have a feeling things aren't going to calm down for quite some time.
On Friday, Jordyn — who was recently accused of sleeping with Tristan, who's the father of Khloé's child, and therefore splitting them up — sat down with longtime family friend Jada Pinkett Smith on her Red Table Talk series to set the record straight about the scandal. Aside from a kiss, Jordyn categorically denies that anything happened between her and the NBA player.
"Never. Never a thought, never a consideration," the model and BFF of Kylie Jenner replied when Jada asked if she ever had sex with him. "Never happened. And never will I. That's why I'm willing to be put up to the test. Attach me to a lie detector, whatever it is. I need people to know the truth, and more importantly, I need the people involved to know the truth."
Things got even more emotional when Jordyn began talking about Khloé. "I know I was trying to protect Khloe's heart," Jordyn said while wiping away tears. "She doesn't deserve this, either. People have even dehumanized her in this situation to the point where they can't feel for her. It's not fair that she has to deal with this, either. The last thing I wanted to do was be that person. I'm no homewrecker. I would never try to hurt someone's home. Especially someone that I love, who has a beautiful daughter . . . I don't need your situation."
Unfortunately, it seems Khloé isn't buying it. Shortly after Jordyn's interview went live, the reality star responded on Twitter, writing that she doesn't believe Jordyn and blames her for breaking up her family. She also touched on how Tristan is reportedly dealing with the situation "PRIVATELY," which is why she's so mad about Jordyn confessing all of this on camera.
Why are you lying @jordynwoods ?? If you're going to try and save yourself by going public, INSTEAD OF CALLING ME PRIVATELY TO APOLOGIZE FIRST, at least be HONEST about your story. BTW, You ARE the reason my family broke up!

— Khloé (@khloekardashian) March 1, 2019
Tristan is equally to blame but Tristan is the father of my child. Regardless of what he does to me I won't do that to my daughter. He has been addressing this situation PRIVATELY. If Tristan were to lie publicly about what conspired,then yes I would address him publicly as well

— Khloé (@khloekardashian) March 1, 2019
Funnily enough, Jada did explicitly ask Jordyn if she thinks she's the reason Tristan and Khloé aren't together, and Jordyn was firm about why she's not.
"I know I'm not the reason why Tristan and Khloé are not together," she said. "Now this situation may have made it harder for her to want to be with him, and I understand that, but I know I'm not the reason."