Kim Kardashian and Adrienne Bailon Feud 2014
The Latest on Kim Kardashian's Feud With Rob's Ex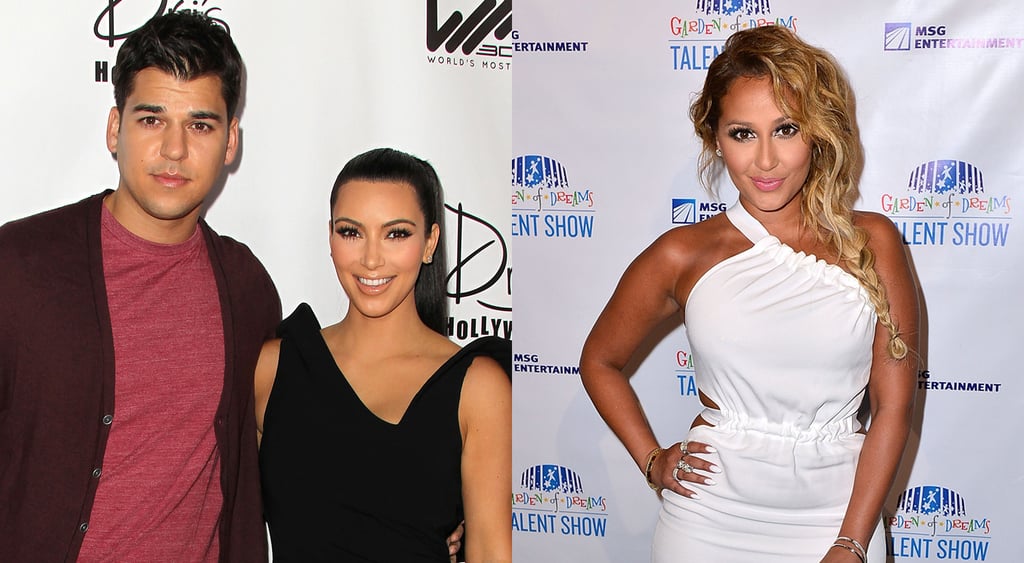 Adrienne Bailon fired back at Kim Kardashian and her family on Thursday, continuing a feud that gained momentum this week after Bailon spoke out about her relationship with Rob Kardashian. "Fame and career are two different things. I've always had a career. I have been working hard since I was 15 years old. Being someone's 'girlfriend' was never what I wanted to be famous for," she wrote in an Instagram post. "What makes you 'famous' isn't always what you want to be 'labeled' as, or known for. If anyone should understand that…It should be you."
Source: Instagram user adrienne_bailon
The war of words started after Adrienne took some digs at Rob and the family's show in the September issue of Latina magazine. Adrienne didn't hold back when talking about how "hurtful" being associated with the Kardashians was to her career:
"To be stuck with that Kardashian label, that was so hurtful to me and to my career. I probably realized that too late — not that it would've affected my decisions in terms of who I dated, but it would've affected my decision to appear on the show. At the time, I didn't think anyone would even care. To this day, people will still say, 'You ruined Rob's life!' and I'll think, 'Damn, I was still playing with Barbie dolls when I met him.'"
Adrienne started dating Rob in 2007 when she was 24, and they split in 2009. She appeared in a total of eight Keeping Up With the Kardashians episodes, including one in which she and Rob got tattooed together. On the show, Rob admitted that they split because he cheated on her, and in her interview, Adrienne explained why she couldn't forgive him after his infidelity. "He strategically planned things out so that he could cheat on me, and that to me was so disloyal," she revealed. Kim had no sympathy for Adrienne, tweeting her heated reaction to her big tell-all.
Funny how she says being with a Kardashian hurt her career yet the only reason she has this article is bc she is talking about a Kardashian

— Kim Kardashian (@KimKardashian) July 30, 2014
#LetItGoooooLetItGoooooo (FROZEN VOICE)

— Kim Kardashian (@KimKardashian) July 30, 2014
So sad when people try to kick my brother when he is down #FamilyForever

— Kim Kardashian (@KimKardashian) July 30, 2014
Khloé Kardashian also weighed in after Kim tweeted:
thought her and I were cool SMH "@Kardashian411: Adrienne has a lot of nerve to talk shit about Rob when he is obviously dealing with shit."

— Khloé (@khloekardashian) July 30, 2014
At first, Adrienne remained mum about the comments, only posting some photos of her in the magazine. This isn't the first time that Adrienne has spoken out about Rob this year — she recently revealed that she is finally getting her tattoo of his name removed, five years after they split. Rob has been having a tough few months, posting a handful of troubling tweets and skipping out on his family's Thailand vacation in April and then doing the same thing after bailing on Kim and Kanye West's wedding in May. Though Kim said on the show that she has no "sympathy" for Rob, her recent tweets suggest otherwise.