Kim Kardashian and Kanye West Wearing a Cowl
What Does Khloé Think of Kim Kardashian's Fur?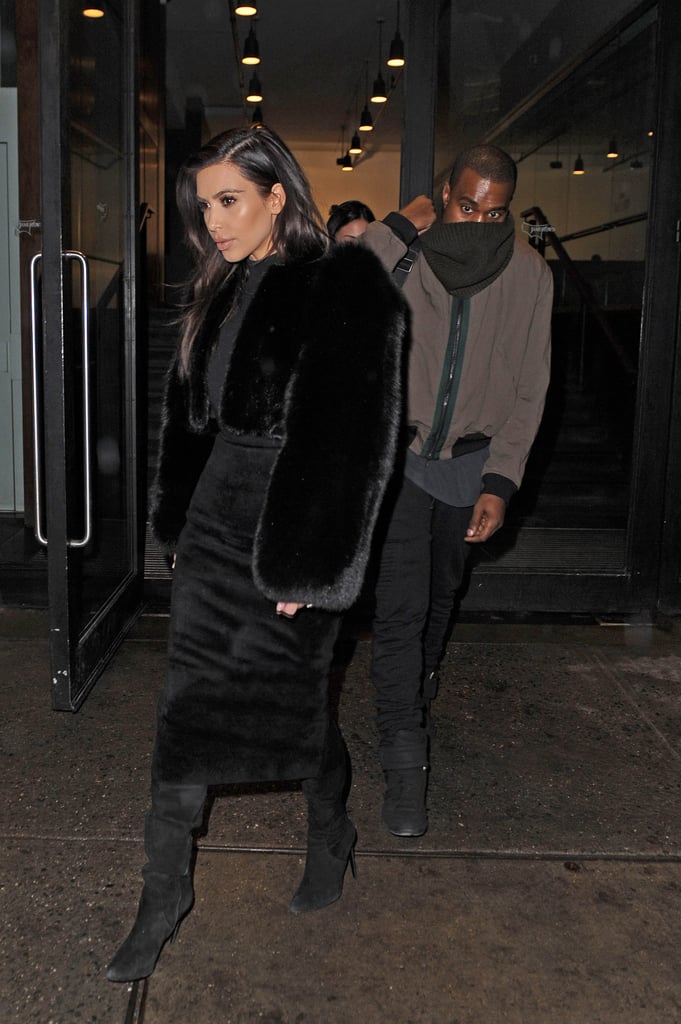 0
What Does Khloé Think of Kim Kardashian's Fur?
Kim Kardashian and Kanye West bundled up against the bitter cold in NYC on Thursday, with Kanye wearing a fashionable cowl and Kim wearing a black Tom Ford fur jacket. While Kim is no stranger to wearing fur, it was an interesting choice of outerwear, as her sister Khloé Kardashian recently made a very public antifur statement. On Monday, Kim's younger sister, who posed for an antifur campaign for PETA back in 2008, wore a floor-length faux fur coat with the words "F*ck Yo Fur" spray-painted on the back. Kim has had a complicated relationship with antifur folks in the past, and in March 2012, she was flour bombed by one activist during an event in West Hollywood. As a result of the flour bombing, Khloé severed her ties with PETA, saying, "Bullying and harassment is NEVER a solution, and I won't be a part of any organization that thinks otherwise."
Earlier this week, Kim slammed back at reports that she had gotten butt implants after giving birth to North West. She told critics to "get a life" and complained they were "giving young girls a complex" with their focus on her weight.