Kim Kardashian's Quotes About North and Saint West Feb. 2016
Having 2 Kids Is Really Hard, If You Ask Kim Kardashian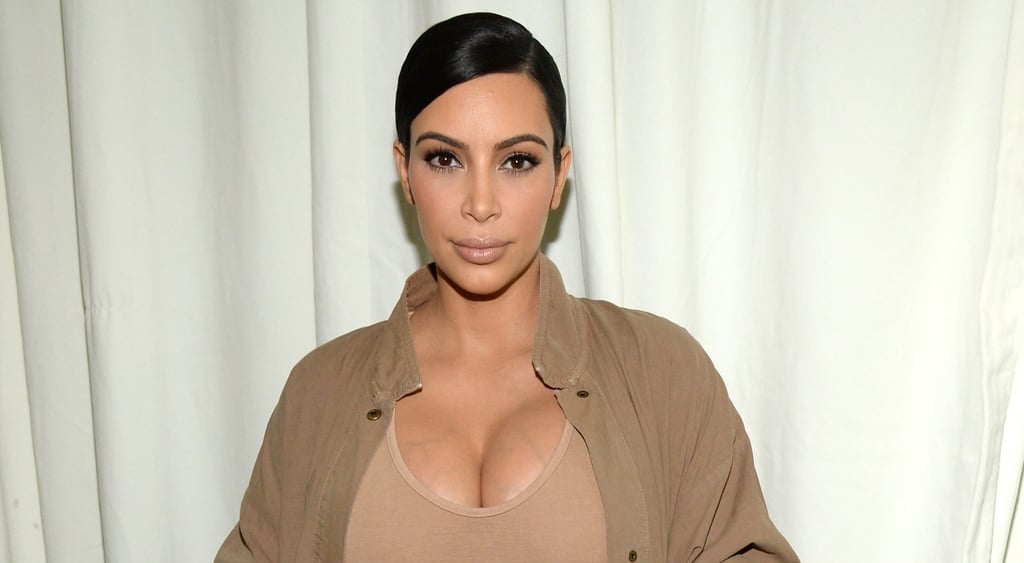 Kim Kardashian hit us with a one-two punch this week, dropping a new interview with Editorialist and a new blog post about having two kids on her personal website and app. Both of the fresh pieces of content have a common thread: we get a status update on life with Kim and Kanye's children, North and Saint West. It's been nearly three years since North entered the world, but adding Saint to the family in December really seems to have thrown the reality star for a loop. Keep reading for everything Kim had to say about being a mother, then check out her beef with Daily Mail from earlier this week.
From Editorialist:
On becoming a mother for the first time: "When North was born, I used to pray, 'Can she handle this life?' Because it's a lot to come into, a family that has the spotlight on them, and it's very public. But I really believe people come into our lives, and they choose us, and she knows what her life is going to be."
On her relationship with North: "I value my relationship with her so much. I want to become best friends with her to the [point that] she can ask me anything.
On her future vision for North: "My hope for her is that she is just really kind to people and grows up as normal as possible within all of the chaos."
On private time with North: "The biggest misconception about our family is that we don't allow privacy and that we don't have any. That's just completely wrong. My mornings are so important to me so I can get [North] up. I work during the day, and hopefully I'm there to put her down at night, which is most of the time."
From her new #STRAIGHTUP blog post:
On late nights: "I'm up at 4 a.m., pumping and delirious, hiding in my daughter's closet because if she sees I snuck out of her bed, she will start to cry AND I think she gave me a cold."
On Kris's advice ahead of Saint's arrival: "My mom would always say, about having kids: 'One is like one, and two are like twenty.' I never really understood that until now."
On hearing the same thing from other parents:"It seemed like every time Kanye and I would go out, we would see couples — or really anybody that had kids — and everyone would say, 'Wait until you have two.' Like it's the end of the world! I remember Kanye and I would be like, 'WTF are they talking about? Will our lives be the same? Are we going to be OK?!'"
On what's different this time: "Of course, I expected it to be different but, wow, it really is so hard! . . . When I had North, all I did was feed and sleep. This time around, I get no sleep."
On maintaining balance: "Every waking second that I'm not with the baby, I'm with North . . . I actually think the harder parts aren't with the newborn but with the toddler! I feel like I go into overdrive to give my daughter attention and make her feel loved."