Kim Kardashian Talks About Her Work Ethic May 2015
Kim Kardashian Defends Her Work: "Just Try It. I Dare You."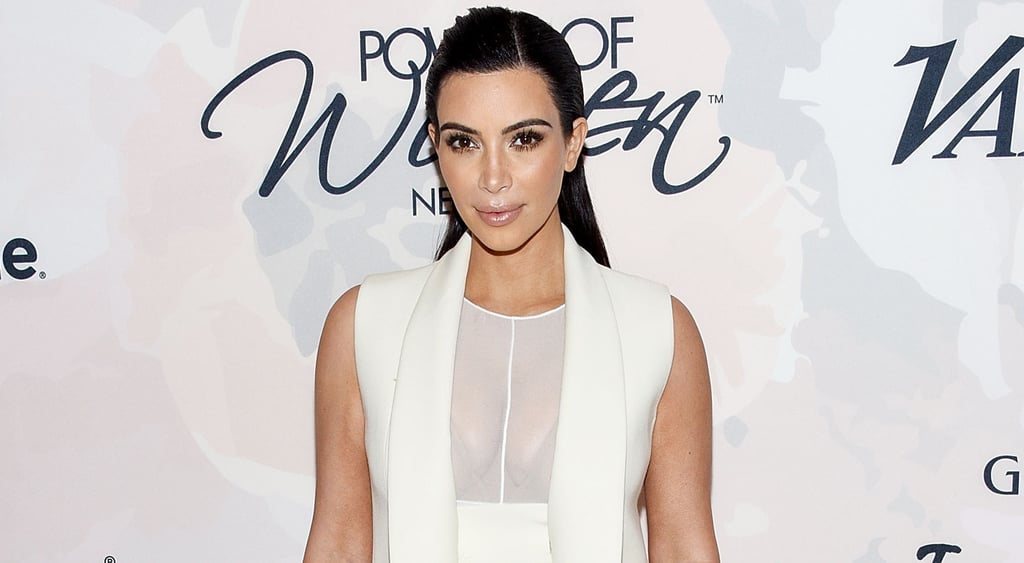 Kim Kardashian doesn't let critics or hateful comments get her down. In the final installment of her interview with Access Hollywood, Kim addressed some of the negative attention she receives on social media and during interviews. "I get more fed up with questions like . . . 'How do you feel when people say, what do you do?' and I'm like, I'm here working, aren't I? Like, I'm here to promote something," Kim explained. "I said, 'Hey, why don't you do this — tell someone else that you think can do it. Tell them to do everything that I've done in my career and see if they end up where I'm at. Try it. Just try it. I dare you.'" She also talked about whether she reads comments on social media, saying that she does "sometimes" and she draws the line when someone says something negative about her daughter, North. In that case, she blocks them.
As Kim and Kanye West prepare to celebrate their wedding anniversary this weekend, take a look at how the Kardashian-Jenners became multimillionaires, then check out things you probably don't know about Kim Kardashian.