Kim Kardashian's Wedding Venue in Paris
Did Kim Kardashian Just Give Away a Big Wedding Secret?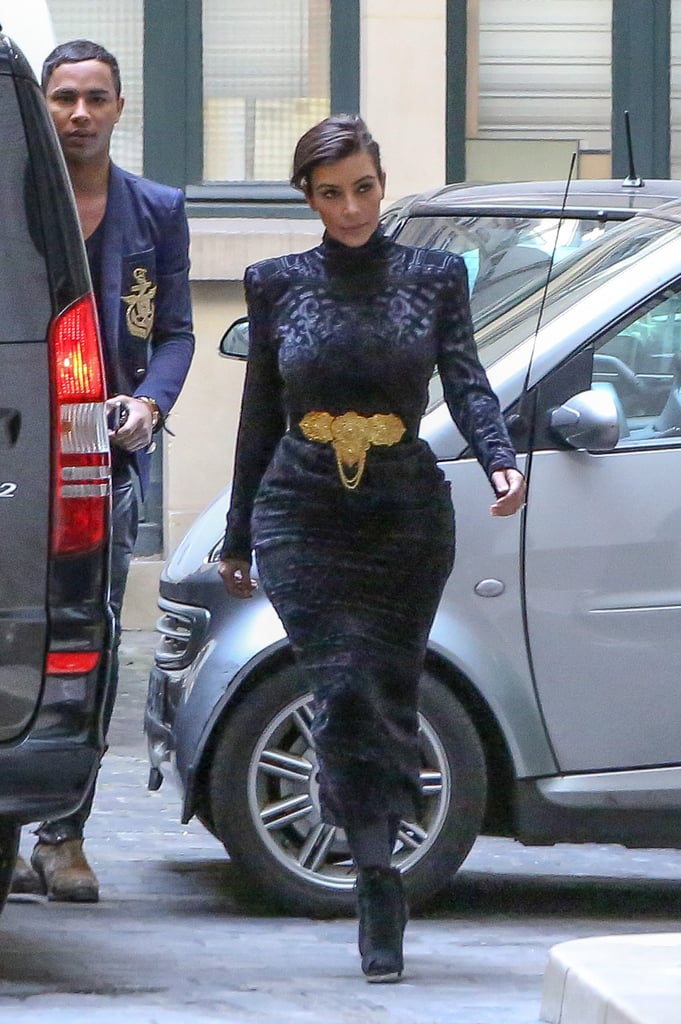 0
Did Kim Kardashian Just Give Away a Big Wedding Secret?
Kim Kardashian made the most of her quick trip to Paris on Monday, going shopping, meeting up with Kanye West, and even visiting a rumored wedding venue before immediately jetting off for Miami. Ealier in the day, Kim reunited with Kanye in the City of Light, where the two took a romantic hand-in-hand stroll and visited Balmain, Givenchy, and Lanvin stores. After her PDA-filled shopping trip with Kanye, Kim left him behind to visit Chateau Louis XIV, a 17th-style century mansion just outside of Paris. Seeing as how the couple is getting hitched in the City of Light in just over a month, it is highly likely that the Chateau will factor into the wedding somehow. The reality star reportedly spent an hour at the location and "seemed very pleased." She wasn't completely alone on the trip, as she brought along friend and Balmain designer Olivier Rousteing with her as she visited the venue.
Kim is now back in the States, having hopped on a plane to head to Miami. Unfortunately, Kanye was not with Kim when she headed back to the US, and he may be staying back in Europe as he continues work on his rumored new album and helps out with the wedding details for the couple's big day.