Kissing Sailor in WWII Life Magazine Cover Photo Dies
This Sailor's Story About His Iconic Kiss Might Surprise You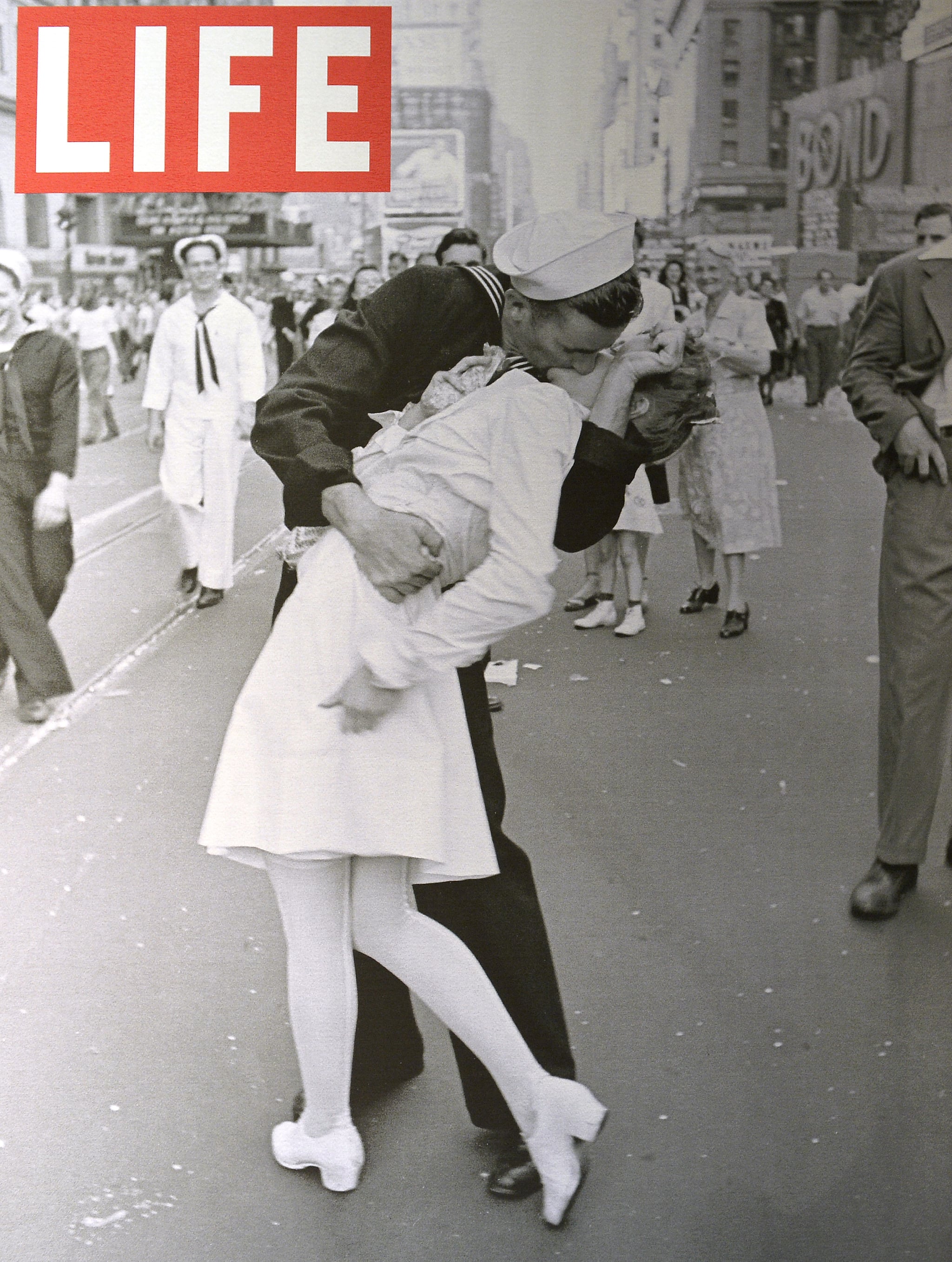 In one of the most famous World War II-era photos, a sailor holds a nurse, bends her over, and kisses her in Times Square. The image was featured in Life magazine in 1945 and soon earned a permanent spot in the nation's consciousness, having been re-created at Fleet Week in NYC for decades. Glenn McDuffie, the man believed to be the sailor, died on March 9 in a nursing home in Dallas. He was 86.
Glenn's legacy is once again grabbing headlines as the nation remembers the moment that defined an era. According to Glenn, he met the nurse after he heard that Japan had surrendered. He was just 18 years old at the time. "I was so happy. I ran out in the street," he once told the Associated Press. Although Glenn had plans to see his girlfriend in Brooklyn on that fateful August day, his enthusiasm took over when he locked eyes with the nurse. "She saw me hollering and with a big smile on my face," he said. "I just went right to her and kissed her." It turns out, Glenn never said a word to the woman with whom he shared one of the most memorable kisses in history. "Afterward, I just went on the subway across the street and went to Brooklyn."
The specifics have long been debated. Other men have claimed to be the guy in the photo, but speculation largely ended when a well-respected forensic artist studied the image and found evidence to prove Glenn was the man. In the years since, Glenn shared the story at various events and parties. He even found a way to make money on his experience, kissing women on the cheek for $10 a pop. His daughter, Glenda Bell, recalled how much it meant to him to clear the air and receive credit for the kiss. "He wanted to do it before he died," she said.